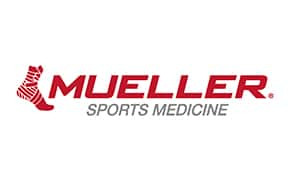 On the official online site of Mueller Sports, you can find a wide variety of products that only the online store can offer, including TRIGGERPOINT®, a self-care product used by many athletes, Harbinger®, a fitness product, and taping and supporters, which are sports care products used by professional Athlete team. Including presale of new products and free shipping campaigns.
1 mile for every JPY 200 (including tax) spent on purchases
Mileage Accrual Eligibility
All items sold on the Mueller Japan official online shop
Please enter your 10-digit ANA Mileage Club membership number upon making your purchase.
Timing of Mileage Accrual
After payment, approximately 1-2 months will be required for the miles to be credited to the mileage balance.
The Mueller Japan-certified club team website is not eligible for mileage accrual.
Mueller Japan Official Online Shop


03-6300-0790
10:00-18:00