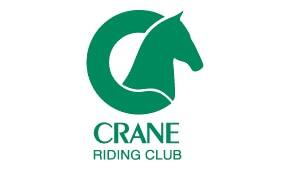 Crane Riding Club Gift Coupons
Due to system maintenance, application has been temporarily suspended.
Required Mileage and Eligible Product
Use 10,000 miles to redeem a gift coupon that allows two people to enjoy a riding experience at one of the 29 Crane Riding Club locations in Japan.
On the last day of the month, 6 months from the month after the month of issue.
(For example: Coupons issued on April 2 will expire on October 31.)
*Coupons which have exceeded their expiration dates will no longer be valid.
The coupons are delivered to you.

Call the relevant riding club to make an advance reservation.

Present the coupons on the actual day of use.
How to Make a Reservation
Please call the relevant riding club. Be sure to state that you wish to use a coupon when making the reservation.
Click the following link for a list of riding clubs.

http://www.uma-crane.com/maplist/ (Text is available in Japanese only.)
Please select the riding club that you wish to visit.
Note
*The coupons and service guide will be delivered to the ANA Mileage Club member's address approximately 2-3 weeks after the submission of the coupon request.
Delivery may require 3-4 weeks during the longer national holiday periods in Japan, including the year-end/New Year and Golden Week holidays.
Please allow sufficient time for delivery.
Services and Fees That Coupons Can Be Used For
1-day Riding Course (including equipment rental and insurance) for 2 people Please confirm the conditions below before submitting the request.
Course Details

This riding course is intended for beginner-level riders. The lesson covers the basics of horseback riding and includes 30 minutes of actual riding time.

Height

Riders must be at least 130 cm tall.

Weight

Riders must weigh 90 kg or less.

Age

The course is for riders who are 7 to 70 years of age.

What to Wear and Bring

Long pants, socks, gloves, the coupon
Terms and conditions apply to coupon usage. Please read and confirm the details written in the service guide that is delivered with the coupons as well as the reverse side of the coupons themselves.
If a coupon is used, the transaction will not be eligible for mileage accrual.
Only Japanese-language service is available.
Riders who do not understand instructions in Japanese will not be accepted.