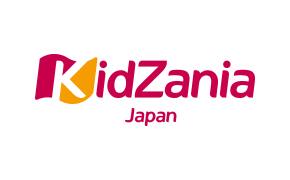 KidZania Gift Vouchers
*ANA is an official sponsor of KidZania Tokyo and KidZania Koshien.
Required Mileage and Eligible Products
10,000 miles can be used to redeem gift vouchers worth JPY 10,000 (JPY 500 voucher x 20) that can be used toward admission tickets, food and beverages, photo services, and National Store purchases at KidZania Tokyo and KidZania Koshien.
The voucher will be delivered in KidZania original gift wrapping, perfect for presents.
6 months after the issue date.
*Vouchers which have exceeded their expiration dates will no longer be valid.
The gift vouchers are delivered to you.

If you wish to use them toward admission ticket purchases, please make an advance reservation by telephone.

Present the gift vouchers on the actual day of use.
How to Make a Reservation
If you wish to use gift vouchers toward admission ticket purchases, please contact the relevant KidZania Reservation Center below by telephone. Be sure to state that you wish to use gift vouchers when making the reservation.
*Please call to make a reservation by the day prior to your intended visit.
*Depending on the reservation situation, you may not be able to make a reservation for your preferred date.
KidZania Tokyo Reservation Center
KidZania Koshien Reservation Center
Note
*The vouchers/coupons and service guide will be delivered to the ANA Mileage Club member's address approximately 2-3 weeks after the submission of the request.
Delivery may require 3-4 weeks during the longer national holiday periods in Japan, including the year-end/New Year and Golden Week holidays.
Please allow sufficient time for delivery.
Terms and conditions apply to gift voucher usage. Please read the information regarding how to use KidZania Gift Vouchers (delivered with the vouchers themselves) before using them.
Change will not be given when KidZania Gift Vouchers are used for payment.
If the amount to be paid exceeds the face value of the gift vouchers, the difference may be paid with cash.
If a KidZania Gift Voucher is used for payment, that transaction will not be eligible for mileage accrual.
KidZania Gift Vouchers cannot be used for some products.
The KidZania experience is intended for children between 3 and 15 years of age. Adults cannot participate in the activities. Adults also cannot enter the pavilions (with some exceptions).
For admission, each group must be accompanied by at least 1 adult (16 years of age or higher). However, junior high school students can enter alone.
(Text is available in Japanese only.)