*Images are for reference only.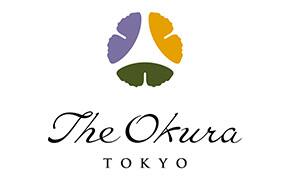 The Okura Tokyo (Dinner) Coupon
80,000 Mile Plan 2 people
The Okura Tokyo The Okura Heritage Wing
French Cuisine - Nouvelle Epoque
~ Nouvelle Epoque ~
After a complete transformation, Nouvelle Epoque will emerge. The Japanese style interior is designed to evoke the feeling of tranquility, extending from the lobby.
The Chef will reveal Japan-meets-French gastronomy and breathe new life into classic French cuisine with contemporary presentation.
On the last day of the month, 6 months from the month after the month of issue.
(Example: Coupons issued on April 2 will expire on October 31.)
*Coupons which have exceeded their expiration dates will no longer be valid.
*Blackout dates apply. Please contact the restaurant for details.
The service guide is delivered to you.

Make an advance reservation by telephone.

Present the service guide and your ANA Mileage Club Card upon arrival.
How to Make a Reservation
After receiving the service guide, an advance reservation must be made through the telephone number below.
When making the reservation, please state that you wish to use the dinner coupon redeemed with ANA miles and provide both the coupon number and the coupon expiration date.
The Okura Tokyo - Nouvelle Epoque
*Please write your ANA Mileage Club membership number and name on the service guide and present it to the restaurant staff.
Note
*The vouchers/coupons and service guide will be delivered to the ANA Mileage Club member's address approximately 2-3 weeks after the submission of the request.
Delivery may require 3-4 weeks during the longer national holiday periods in Japan, including the year-end/New Year and Golden Week holidays.
Please allow sufficient time for delivery.
Coupons may only be used by the ANA Mileage Club member who requested them and their accompanying guest(s).
Gentlemen are requested to wear a jacket.
Admittance restricted to children 12 years old.
Depending on table availability, you may not be able to make a reservation for your preferred date. Please confirm when making your reservation.
If you do not bring the coupon with you, you will be asked to pay for the actual cost of the meal. In addition, cash or mileage refunds will not be given for vouchers/coupons which are not used.
After a voucher/coupon request has been submitted, it cannot be canceled and miles cannot be refunded.
Please make sure to provide advance notification when canceling a reservation.
If a voucher/coupon is used, that transaction will not be eligible for mileage accrual.
(Text is available in Japanese only.)