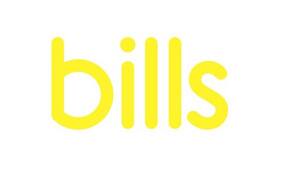 bills Waikiki Dinner Course
10,000 Mile Plan
Use 10,000 miles to redeem a dining coupon that can be used at the restaurant below (meal for 1, including taxes and service charges).
10,000 miles can be used to redeem a coupon for dinner course for one (tax and service charges included) at bills Waikiki.
With the closing of bills Waikiki on April 16, 2021, the redemption of miles for meal coupons has ended.
*Images are for reference only.
bills Waikiki

(Hawaii / Dinner Course)
bills Waikiki
bills is an all-day dining restaurant from Sydney, Australia, founded by the world-renowned restaurateur Bill Granger. Here, you can enjoy healthy dishes and the latest culinary trends inspired by Bill's global travels. bills Waikiki encapsulates Hawaii's natural beauty inside its expansive space, and uses local ingredients to create bills dishes only available in Hawaii.
With different menus available for breakfast, lunch and dinner, customers can choose from an excellent variety of dishes no matter the time of day.
AMC members can now redeem ANA miles for a dinner course at bills Waikiki.
The dinner menu has been carefully put together by bills to offer our members a truly satisfying full course dining experience.
On the last day of the month, 6 months from the month after the month of issue.
(Example: Coupons issued on April 2 will expire on October 31.)
*Coupons which have exceeded their expiration dates will no longer be valid.
How to Make a Reservation
After receiving your service guide, please use the dedicated reservation website shown below to make an advance reservation.
When making the reservation, please indicate that you wish to use the coupon for ANA dinner course at bills Waikiki redeemed with ANA miles and your coupon number, expiration date shown on your service guide.
The Dinner Course is available from 17:00 until 21:00.
bills Waikiki
Online reservations:https://www.opentable.com/r/bills-hawaii-reservations-honolulu-1?lang=en
*Please add a comment to say that you would like the ANA Dinner Course in the remarks field.
Tel: +1 808 922 1500
Dinner Course service time: 17:00-21:00
Opening hours: 7:00-22:00 (Last seating 21:00)
*Please make your reservation on the dedicated reservation website at least 2 days (in local Hawaii time) before going to the restaurant.
*Please write your ANA Mileage Club membership number and name in the service guide and present it to the restaurant staff on the actual day.
Notes
*The vouchers/coupons and service guide will be delivered to the ANA Mileage Club member's address approximately 2-3 weeks after the submission of the request.
Delivery may require 3-4 weeks during the longer national holiday periods in Japan, including the year-end/New Year and Golden Week holidays.
Please allow sufficient time for delivery.
Coupons may only be used by the ANA Mileage Club member who requested them and their accompanying guest(s).
Terms and conditions apply to coupon usage. Please read and confirm the details written in the service guide before using the coupons.
The menu is subject to change for reasons such as ingredient availability.
Depending on table availability, you may not be able to make a reservation for your preferred date. (The restaurant is generally quite busy on weekends and national holidays. It is recommended to make reservations well in advance.)
Coupons can only be used at the restaurant that is indicated on the coupon.
Please present the service guide on the actual day. (Copies are not acceptable.)
If you do not bring the service guide with you, you will be asked to pay for the actual cost of the meal. In addition, cash or mileage refunds will not be given for coupons which are not used.
Please make sure to contact the restaurant when canceling a reservation.
After a voucher/coupon request has been submitted, it cannot be canceled and miles cannot be refunded.
If a voucher/coupon is used, that transaction will not be eligible for mileage accrual.