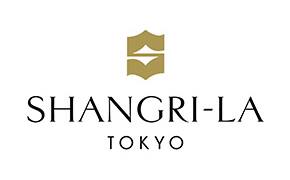 Shangri-La Tokyo - Piacere Lunch Coupon
20,000 Mile Plan (Coupon for 2)
30,000 Mile Plan (Coupon for 3)
Use 20,000-30,000 miles to redeem a Piacere dining coupon (lunch; includes tax and service charges) for the Shangri-La Tokyo.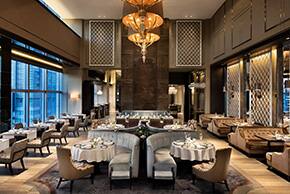 Piacere
Piacere offers contemporary Italian cuisine featuring the best seasonal ingredients from Japan and Italy in a refined dining salon with a modern take on Italian luxury. Choose from over 300 wines and champagnes from around the world, including rare vintages and wines from boutique wineries. Guests can savor this harmony of unique Italian cuisine and great wine together with a splendid view of the Tokyo Metropolis.
*Menu details: The menu for the day (glass of sparkling wine, soup, pasta, main dish, dessert, and coffee or tea) is decided by the chef and cannot be selected.
On the last day of the 6th month following the month of issue.
(Example: Coupons issued on April 2 will expire on October 31.)
*Coupons which have exceeded their expiration dates will no longer be valid.
*Blackout dates apply. Please contact the restaurant for details.
The service guide is delivered to you.

Make an advance reservation by telephone.

Present the service guide and your ANA Mileage Club Card upon arrival.
How to Make a Reservation
After receiving the service guide, an advance reservation must be made through the telephone number below.
When making the reservation, please state that you wish to use the lunch coupon redeemed with ANA miles and provide both the coupon number and the coupon expiration date.
Shangri-La Tokyo
Business Hours: 24 hours a day
Lunch: 11:30-15:00 all year round (last orders: 14:30)
*Please write your ANA Mileage Club membership number and name on the service guide and present it to the restaurant staff.
Note
*The vouchers/coupons and service guide will be delivered to the ANA Mileage Club member's address approximately 2-3 weeks after the submission of the request.
Delivery may require 3-4 weeks during the longer national holiday periods in Japan, including the year-end/New Year and Golden Week holidays. Please allow sufficient time for delivery.
The number of tables available for reservations on each day is limited. Availability may also be limited on weekends. Even if the restaurant appears to have tables available, there may be cases when reservations cannot be made on your desired date.
In accordance with the hotel's rules, only guests who are at least 6 years of age are allowed in the restaurant.
Terms and conditions apply to voucher/coupon usage. Please read and confirm the details written in the service guide before using the vouchers/coupons.
Only ANA Mileage Club members who reside in Japan may request this award.
(Please confirm that the postal address that is registered to your ANA Mileage Club member information is an address within Japan.)
The menu is subject to change for reasons such as ingredient availability.
Coupons can only be used at the restaurant that is indicated on the coupon.
Reservations must be made in advance by telephone.
Please present the service guide on the actual day. (Copies are not acceptable.)
If you do not bring the service guide with you, you will be asked to pay for the actual cost of the meal. In addition, cash or mileage refunds will not be given for vouchers/coupons which are not used.
After a voucher/coupon request has been submitted, it cannot be canceled and miles cannot be refunded.
If a voucher/coupon is used, that transaction will not be eligible for mileage accrual.