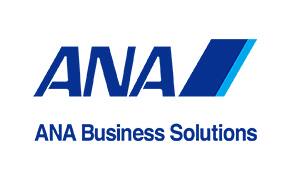 ANA Business Solutions delivers various training programs.
It gives you the freedom to study in the way that best suits your learning needs by offering its programs in the following three formats: public seminar, online public seminar, and e-learning (on-demand seminar).
Required Mileage and Eligible Products
You can redeem 10,000 miles for a coupon (e-gift) worth JPY 10,000 that can be used for payment for any of the public seminars and products that can be purchased by individual customers under "Employee Education/Training Programs" on the official ANA Business Solutions website (Text is available in Japanese only.).
* Miles from the following mileage account groups can be used to redeem coupons.
Group 1 : Miles
Group 2 : Miles (Time limited)
Group 3 : Miles (Time and usage limited)
Valid until the end of the 6th month following the month of issue.
(For example: Coupons issued on April 2 will expire on September 30.)
*Coupons that have expired will no longer be valid.
Process from Request to Usage
Request a coupon (e-coupon for training programs) from the ANA homepage

Go to My Menu on the ANA website and confirm the coupon code on the coupon (e-coupon for training programs) number retrieval screen.

Enter the coupon code on the public seminar application page on the ANA Business Solutions website to pay for the training program.
How to Redeem Coupons for Public Seminars
After a coupon (e-gift card) request has been submitted, it cannot be canceled and miles cannot be refunded.
If the amount to be paid exceeds the face value of the coupon (e-gift card), the difference may be paid with cash or a credit card.
The amount that is paid with coupons is not eligible for mileage accrual. However, if you use an ANA Card to pay any seminar fees in excess of the coupon's value, you can redeem the resulting credit card points for miles and also earn 1 mile for every JPY 200 (including tax) paid with the ANA Card. For details, please refer to ANA Business Solutions.
Cannot be used in conjunction with other discounts or coupons (e-gift cards).
If the face value of the coupon (e-gift card) exceeds the amount to be paid, change will not be given.
For information on cancellation fees, please see the ANA Business Solutions Training Agreement.
The upper limit for coupon (e-gift) codes that can be used for a public seminar is JPY 10,000 (= 1 coupon). It is not possible to use JPY 20,000 (= 2 coupons) or more.