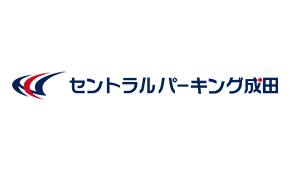 Narita Central Kanko Parking Vouchers
Required Mileage and Eligible Product
Use 10,000 miles to redeem vouchers worth JPY 12,000 (JPY 3,000 voucher x 4) for use at public parking facilities operated by Narita Central Kanko Co., Ltd.
On the last day of the month, 6 months from the month after the month of issue.
(For example: Vouchers issued on April 2 will expire on October 31.)
*Vouchers which have exceeded their expiration dates will no longer be valid.
The parking vouchers are delivered to you.

Make an advance reservation online through the Central Parking Narita website or by telephone.

Present the parking vouchers on the actual day of use.
How to Make a Reservation
Use the Central Parking Narita (Narita Central Kanko) website, or call the number below.
Only Japanese-language service is available.
[Telephone Number]
06:30-21:00 (JST; Available year round.)
Notes
*The vouchers and service guide will be delivered to the ANA Mileage Club member's address approximately 2-3 weeks after the submission of the voucher request.
Delivery may require 3-4 weeks during the longer national holiday periods in Japan, including the year-end/New Year and Golden Week holidays.
Please allow sufficient time for delivery.
Central Parking Narita at Narita Airport
Terms and conditions apply to voucher usage. Please read and confirm the details written in the service guide that is delivered with the vouchers.
If the amount to be paid exceeds the face value of the vouchers, the difference may be paid with cash or credit card. Price differences paid which are paid with cash, etc., are eligible for mileage accrual.
The amount that is paid with vouchers is not eligible for mileage accrual.
Cannot be used in conjunction with other coupons or discount services.
If the value of the vouchers exceeds the amount due, no change will be given.
(Text is available in Japanese only.)