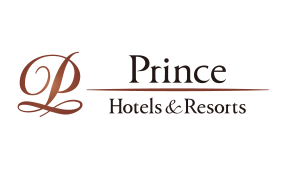 Prince Hotels & Resorts Dining Coupons (Lunch)
10,000 Mile Plan
For coupons redeemed from October 15, 2021 onward, Teppanyaki Mori at Karuizawa Prince Hotel East has been added to the list of eligible restaurants.
(Coupons redeemed up to October 14, 2021 cannot be used at Teppanyaki Mori at Karuizawa Prince Hotel East.)
Coupons redeemed from October 15, 2021 onward can only be used at DINING & BAR TABLE 9 TOKYO at the Shinagawa Prince Hotel on weekdays.
(Coupons redeemed up to October 14, 2021 can still be used on weekends and national holidays.)
Required Mileage and Eligible Products
Use 10,000 miles to redeem a dining coupon (lunch for 2) that can be used at Prince Hotels & Resorts.
Hotel
Contact for Reservations
Restaurant
The Prince Park Tower Tokyo
Steak House Katsura
*Lunch service is only available on weekends and national holidays.
Tokyo Prince Hotel
Marronnier Chinese Restaurant
Grand Prince Hotel Takanawa
Le Trianon French Restaurant
Shinjuku Prince Hotel
Fuga-Wafu (Japanese) Dining and Bar
Sunshine City Prince Hotel
Musashino Japanese Restaurant
Kokiden Chinese Restaurant
The Prince Kyoto Takaragaike
Main Dining ITO-ZAKURA
Tohen Chinese Restaurant
Takaragaike Japanese Restaurant
Lake Biwa Otsu Prince Hotel
Shimizu Japanese Restaurant
Shinagawa Prince Hotel
DINING & BAR TABLE 9 TOKYO(weekdays only)
Ajikaido Gojusantsugi
LUXE DINING HAPUNA (weekdays only)
Karuizawa Prince Hotel East
Teppanyaki Mori
(Sukiyaki Shabu-Shabu Teppanyaki Breeze)
*Coupons cannot be used at other hotels which are not listed above.
*For further details on a restaurant including its opening hours, please contact the relevant hotel's reservation desk.

On the last day of the month, 6 months from the month after the month of issue.
(For example: Coupons issued on April 1 will expire on October 31.)
*Coupons which have exceeded their expiration dates will no longer be valid.
*Blackout dates will vary depending on the restaurant that you visit. Please contact the relevant restaurant for details.
The service guide is delivered to you.

Make a reservation by telephone at least 1 day prior to the intended day of use.

Present the service guide on the day of use.
How to Make a Reservation
After receiving the service guide, an advance reservation must be made by telephone with the relevant hotel. When making the reservation, please state that you wish to use the coupon redeemed with ANA Miles.
*Reservations must be made at least 1 day prior to your intended date.
Note
*The vouchers/coupons and service guide will be delivered to the ANA Mileage Club member's address approximately 2-3 weeks after the submission of the request.
Delivery may require 3-4 weeks during the longer national holiday periods in Japan, including the year-end/New Year and Golden Week holidays.
Please allow sufficient time for delivery.
Present the service guide and your ANA Mileage Club Card upon arrival at the hotel to use the coupon.
Coupons may only be used by the ANA Mileage Club member who requested them and their accompanying guest(s).
Terms and conditions apply to voucher/coupon usage. Please read and confirm the details written in the service guide before using the coupons.
Depending on the status or room availability at the relevant hotel, you may not be able to make a reservation for your preferred date, or services may be altered or suspended. We thank you for your understanding.
If you forget to bring the vouchers/coupons with you on the day of use, you will be required to pay the actual standard fees and costs. In addition, cash or mileage refunds will not be given for vouchers/coupons which are not used, and unused vouchers/coupons cannot be exchanged for other products.
After a voucher/coupon request has been submitted, it cannot be canceled and miles cannot be refunded.
If a voucher/coupon is used, that transaction will not be eligible for mileage accrual.
Coupon blackout periods vary depending on the hotel. Please be sure to confirm this point.
For service and access details, please refer to the Prince Hotels website (http://www.princehotels.com/).
Coupons cannot be used at other hotels which are not listed above.
Reservations cannot be changed after certain periods of time which are specified by each hotel. Please contact the relevant hotel for details.
If a cancellation is made without advance notification, please send your service guide to the hotel for which you made the reservation. You may be charged a JPY 10,000 fee if the service guide is not sent.
Cannot be used in conjunction with other benefits or product plans.
(Text is available in Japanese only.)