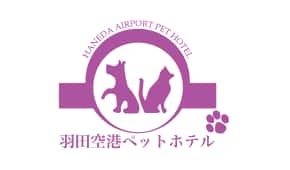 Haneda Airport Pet Hotel Vouchers
Required Mileage and Eligible Products
Use 10,000 miles to redeem vouchers worth JPY 10,000 (JPY 5,000 voucher x 2) that can be used for Haneda Airport Pet Hotel services.
Vouchers expire on the last day of the month, 12 months after the month of issue. (Check-in for the stay must be completed by the expiration date.)
(For example: Vouchers issued on October 1 are valid until October 31 of the following year.)
*Vouchers which have exceeded their expiration dates will no longer be valid.
The vouchers are delivered to you.

Make a reservation by telephone or email at least 3 days prior to the intended day of use.

Present the vouchers on the day of use.
How to Make a Reservation
To use a voucher, please use the contact information below to make an advance reservation with the Haneda Airport Pet Hotel by telephone or email after you receive the vouchers.
*Reservations can be made between 3 months and 3 days prior to the intended day of use.
*The advance reservation period varies depending on the season. Please check the Haneda Airport Pet Hotel website or inquire by telephone before making a reservation.
Haneda Airport Pet Hotel
info@haneda-pet.jp
Reservations can also be made by email only.
Emails are accepted 24 hours a day.
Replies will only be sent during business hours (07:00-22:00 JST).
Note
*The coupons and service guide will be delivered to the ANA Mileage Club member's address approximately 2-3 weeks after the submission of the coupon request.
Delivery may require 3-4 weeks during the longer national holiday periods in Japan, including the year-end/New Year and Golden Week holidays. Please allow sufficient time for delivery.
Services and Fees That Vouchers Can Be Used For
All services offered by Haneda Airport Pet Hotel.
Terms and conditions apply to voucher/coupon usage. Please read and confirm the details written in the service guide that is delivered with the vouchers/coupons before using them.
During the busy holiday periods in Japan, including the year-end/New Year, Golden Week, and summer holidays, reservations for your desired dates may not be possible. We thank you for your understanding.
If you forget to bring the vouchers/coupons with you on the day of use, you will be required to pay the actual fees and costs. In addition, cash or mileage refunds will not be given for vouchers/coupons which are not used.
After a voucher/coupon request has been submitted, it cannot be canceled and miles cannot be refunded.
If a voucher/coupon is used, that transaction will not be eligible for mileage accrual.
Change will not be given when vouchers/coupons are used for payment.
Vouchers/coupons may be used as payment for part of the total amount due.
(Text is available in Japanese only.)