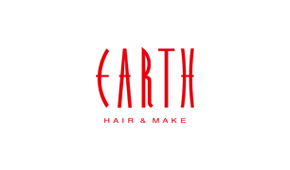 Hair & Make EARTH Vouchers
10,000 Mile Plan
Required Mileage and Eligible Products
10,000 miles can be used to redeem vouchers worth JPY 10,000 (JPY 2,000 x 5) for use at Hair & Make EARTH salons.
On the last day of the 6th month following the month of issue.
(For example: Vouchers issued on April 2 will expire on October 31.)
*Vouchers which have exceeded their expiration dates will no longer be valid.
The vouchers are delivered to you.

Make a reservation in advance.

Present the vouchers on the actual day of use.
How to Make a Reservation
Please check the contact details for the relevant salon location on the Hair & Make EARTH website.
http://hairmake-earth.com/salon-search/ (Text is available in Japanese only.)
*The following pages are translated by a machine translation system.
Note that the machine translation system doesn't guarantee 100% correctness.
Some proper nouns might not be translated correctly.
Some PDF might not be able to translate.
Note
*It may not be possible to use the vouchers if the reservation is not made via the Hair & Make EARTH website or by calling the salon directly. When making the reservation, please state that you will be using vouchers.
*The vouchers and service guide will be delivered to the ANA Mileage Club member's address approximately 2-3 weeks after the submission of the request.
Delivery may require 3-4 weeks for requests placed during the year-end/New Year and Golden Week holidays or before national holiday periods.
Please allow sufficient time for delivery.
All Hair & Make EARTH salon locations.
*Certain products (hair dye and coloring products, etc.) cannot be purchased with vouchers.
Mileage Accrual when Using Vouchers
・For standard salon rates, ANA Hair Salon Miles will be accrued for the total amount even upon payment with vouchers. Please state that you wish to accrue mileage at the time of payment and collect a copy of the mileage receipt. Please confirm the standard salon rates when making a reservation on the Hair & Make EARTH website or when calling the salon directly.
・Miles cannot be accrued when using vouchers in conjunction with other discount coupons.
Terms and conditions apply to voucher/coupon usage. Please read and confirm the details in the service guide that is delivered with the vouchers.
If the amount to be paid exceeds the face value of the vouchers, the difference may be paid with cash.
Change will not be given when coupons/vouchers are used for payment.
Cash or mileage refunds will not be given for coupons/vouchers which are not used.
Coupons/vouchers which do not have expiration dates printed on them will be invalidated.
Coupons/vouchers cannot be purchased or sold. Coupons/vouchers which have been purchased or sold will be invalidated.
ANA is not responsible for any loss or theft of coupons/vouchers. Coupons/vouchers will not be reissued for any reason.
(Text is available in Japanese only.)