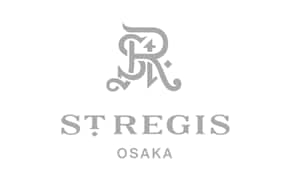 The St. Regis Osaka Accommodation Coupons
100,000 Mile Plan (Grand Deluxe Suite)
Required Mileage and Eligible Products
Use 100,000 miles to redeem an accommodation coupon for a stay in a Grand Deluxe Suite at The St. Regis Osaka (2 guests/room for 1 night with breakfast, including taxes and service charges).
*Images are for reference only.
The St. Regis Osaka (Grand Deluxe Suite)
On the last day of the month, 6 months from the month after the month of issue.
(Example: Coupons issued on April 2 will expire on October 31.)
*Coupons which have exceeded their expiration dates will no longer be valid.
*Blackout dates apply. Please contact the hotel for details.
The service guide is delivered to you.

Make a reservation with the hotel in advance.

Present the service guide and your ANA Mileage Club Card upon arrival.
How to Make a Reservation
After receiving the service guide, please use the contact details below to make a reservation in advance.
State the following when making your reservation.
Usage of the coupon redeemed with ANA Miles
10-digit ANA Mileage Club membership number
Coupon expiration date
The St. Regis Osaka - Reservations
*Please write your name and ANA Mileage Club membership number on the service guide and present it to the hotel staff when you arrive at the hotel.
Note
*The vouchers/coupons and service guide will be delivered to the ANA Mileage Club member's address approximately 2-3 weeks after the submission of the request.
Delivery may require 3-4 weeks during the longer national holiday periods in Japan, including the year-end/New Year and Golden Week holidays. Please allow sufficient time for delivery.
Coupons may only be used by the ANA Mileage Club member who requested them and 1 accompanying guest.
Depending on room availability, you may not be able to make a reservation for your preferred date. We thank you for your understanding.
If you forget to bring the accommodation service guide with you to the hotel, you will be required to pay for the actual standard cost of your stay. In addition, cash or mileage refunds will not be given for vouchers/coupons which are not used.
If a cancellation is made later than 18:00 (JST) on the day before your arrival, you will be charged for the standard cost of the stay. Please contact the hotel for details.
After a voucher/coupon request has been submitted, it cannot be canceled and miles cannot be refunded.
If a voucher/coupon is used, that transaction will not be eligible for mileage accrual.
Terms and conditions apply to voucher/coupon usage. Please read and confirm the details written in the service guide before using the coupons.
(Text is available in Japanese only.)
The St. Regis Osaka Dining Coupon (Lunch) 10,000 Mile Plan is also available. Click Here for Details
The St. Regis Osaka Dining Coupon (Dinner) 30,000 Mile Plan is also available. Click Here for Details
The St. Regis Osaka Accommodation Coupon 50,000 Mile Plan is also available. Click Here for Details