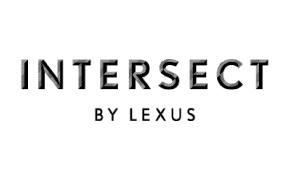 INTERSECT BY LEXUS - Tokyo Dining Coupons (Dinner)
15,000 Mile Plan
Required Mileage and Eligible Products
Use 15,000 miles to redeem a dining coupon that can be used at INTERSECT BY LEXUS TOKYO (dinner for 2 with bottle of champagne, including taxes and service charges).
*Images are for reference only.
INTERSECT BY LEXUS - TOKYO
Dinner: 17:30-23:00 (Last order for food: 22:00; Last order for drinks: 22:30)
(Text is available in Japanese only.)
On the last day of the month, 6 months from the month after the month of issue.
(Example: Coupons issued on April 2 will expire on October 31.)
*Coupons which have exceeded their expiration dates will no longer be valid.
*Coupons cannot be used during certain periods. Please contact the restaurant for details.
The service guide is delivered to you.

Make a reservation with the restaurant in advance.

Present the service guide and your ANA Mileage Club Card upon arrival.
How to Make a Reservation
After receiving the service guide, an advance reservation must be made using the contact details below.
When making the reservation, please state that you wish to use the coupon redeemed with ANA Miles and provide your 10-digit ANA Mileage Club membership number.
INTERSECT BY LEXUS - TOKYO
Business Hours: 11:00-23:00 (JST)
*Reservations can be made from one month prior to the day of usage.
*You will need to present the service guide and your ANA Mileage Club Card on the actual day.
(Please write your ANA Mileage Club membership number and name in the service guide and present it to the restaurant staff on the actual day.)
Note
*The vouchers/coupons and service guide will be delivered to the ANA Mileage Club member's address approximately 2-3 weeks after the submission of the request.
Delivery may require 3-4 weeks during the longer national holiday periods in Japan, including the year-end/New Year and Golden Week holidays.
Please allow sufficient time for delivery.
This benefit may only be used by the ANA Mileage Club member who requested it as well as 1 accompanying guest.
The number of people who can make reservations for each day is limited. Please understand that it may not be possible to make reservations for your preferred date.
(Those who wish to make reservations for a weekend or national holiday are recommended to do so as early as possible.)
The menu is subject to change for reasons such as ingredient availability.
If you do not bring the service guide with you, you will be asked to pay for the actual cost of the meal. In addition, cash or mileage refunds will not be given for vouchers/coupons which are not used.
If a cancellation is made without advance notification, you will be required to pay for the standard cost of the meal.
After a request has been submitted, it cannot be canceled and miles cannot be refunded.
(Text is available in Japanese only.)