UNESCO is an acronym of United Nations, Educational, Scientific and Cultural Organization, established in 1946 as a specialized agency of the United Nations. UNESCO strives to build international peace and human well-being through cooperation in education, science and culture.
ANA, an official supporter of UNESCO, calls for mileage donations to UNESCO.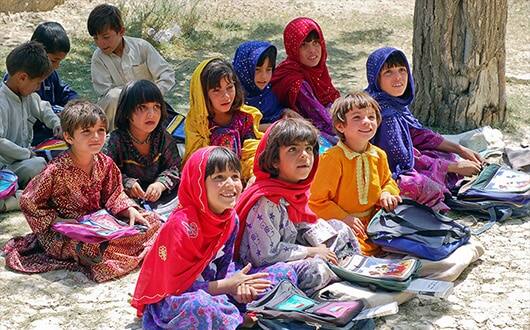 Education is the most effective way to fight poverty, improve health and well-being, generate growth and promote responsible citizenship. The Incheon Declaration has been adopted at the World Education Forum in May 2015 as a transformative vision for education over the next 15 years. The Declaration encourages countries to provide inclusive, equitable, quality education and life-long learning opportunities for all.
Photo: For lack of a building, classes are held in the shade of an orchard in this school in Bamozai (Afghanistan).
Capt. John Severns, U.S. Air Force (public domain)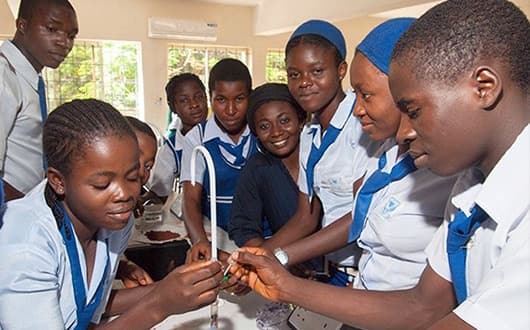 The UNESCO natural programs are closely related to various issues such as global warming and natural disasters that we have to deal with today. UNESCO, while conducting inter-governmental joint projects such as hydrology, oceanography and "Man and Biosphere Program (MAB)", promotes global environment conservation and preservation of biodiversity.
For the human resource development of youth who are to engate in science in the future, for instance, UNESCO provides opportunities to the students of Nigeria to participate in the training seminars conducted by the International Center for Theoretical Physics.
© UNESCO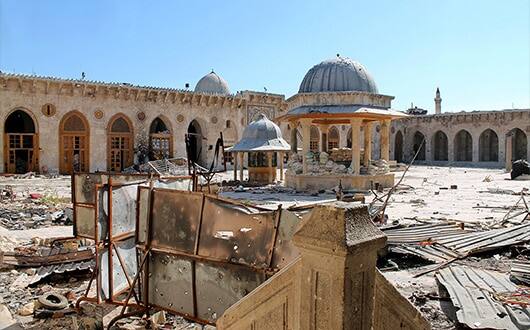 In 1960, UNESCO launched the international safeguarding campaign and saved the 'Nubian Monuments from Abu Simbel to Philae' that was then in danger of being submerged in the Nile River due to the construction of Aswan High Dam. Many campaigns led to the birth of international treaty called "Convention concerning the Protection of the World Cultural and Natural Heritage" in 1972 with the aim of protecting and preserving the cultural and natural heritage around the world through establishing an international cooperation. "Protection of heritages which bears outstanding universal values is the duty of the international community as a whole, and thus it must be inherited to the next generation as the treasure of humanity." Based on this belief, UNESCO identifies, registers and preserves the World Cultural and Natural Heritage. It also works on safeguarding the intangible cultural heritage including traditional performing arts, social practices and oral traditions.
© UNESCO
December 8, 2017 10:00 a.m. - March 15, 2018 11:59 p.m. <Japan Standard Time>
Miles can be donated in units of 3,000 miles (equivalent to 3,000 Japanese Yen).
Please click "DONATE MILES" below.
*Miles can be donated online only through the ANA SKY WEB PC site.
Once your application is accepted, no change, refund or cancellation is allowed.
No receipt will be issued.
There is no upper limit for application.
Inquiries About ANA Mileage Club
ANA Mileage Club Service Center

【From Japan】

*Open Hours : Monday - Friday 9:00 a.m. - 7:00 p.m. , Saturday 9:00 a.m. - 5:00 p.m.
(except Sundays, national holidays and New Year holidays)

【From Outside of Japan】

Please call your nearest Service Center.