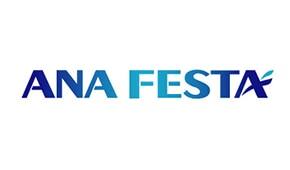 HOKKAIDO KITCHEN

Haneda Airport International Terminal

Starbucks Coffee

Haneda Airport Terminal 2 North Pier
Haneda Airport Terminal 2 South Pier International Store
Kansai International Airport Domestic Gate Area
Fukuoka Airport Domestic Terminal South Gate Area
Naha Airport Domestic Terminal Gate
Ishigaki Airport
Notes
*Vouchers cannot be used to purchase Starbucks Cards or charge value to Starbucks Cards.
*Vouchers cannot be used to purchase some products, including new books, tobacco products, postage stamps, and revenue stamps at ANA FESTA shops.
*Please refer to the ANA FESTA website for product-related details.
Please use cash, e-money, credit cards, and ANA Diamond Service Domestic/International In-flight Sales Coupons to pay the balance if there are any price differences.
Notes
*If the remaining balance after purchase with the ANA Value Vouchers is JPY 1,000 or more, this amount will be eligible for discount.
*Change will not be provided if the face value of the ANA Value Vouchers exceeds the purchase amount.
With the exception of some shops, customers can also accrue miles when making purchases at ANA FESTA with ANA Value Vouchers.
Please see the ANA FESTA information page for further details.