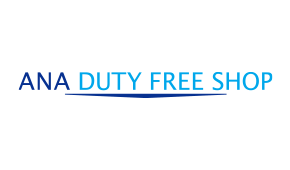 Airport Duty-free Shop Purchases
Products sold at the following eligible locations:
Please use cash, credit cards, ANA Travel Vouchers, or e-money to pay the balance if there are any price differences.
Notes
*Change will not be provided if the face value of the ANA Value Vouchers exceeds the purchase amount.
*Cannot be used with other discounts such as ANA Card discounts and Shareholder Courtesy Discounts.
ANA DUTY FREE SHOP
ANA DUTY & TAX FREE SHOP
ANA DUTY FREE SHOP MEN
BVLGARI Boutique

TIAT DUTY FREE SHOP SOUTH
(Operated by ANA Trading Duty Free Co., Ltd.)

ANA ARRIVAL DUTY FREE SHOP NORTH
(Terminal 1 North, after immigration)
ANA ARRIVAL DUTY FREE SHOP SOUTH
(Terminal 1 South, after immigration)

Naha Airport International Terminal

SHISEIDO Naha Airport shop
Customers who purchase duty-free items with ANA Value Vouchers can earn 1 mile for every JPY 100 spent.