Information

For a smooth in-flight ordering process. Please use the "In-Flight Shopping Order Form".
In-flight shopping you can enjoy.
You can view the ANA SKY SHOP products before you board.
Product List (ANA SKY SHOP)
[January/ February] Digital Version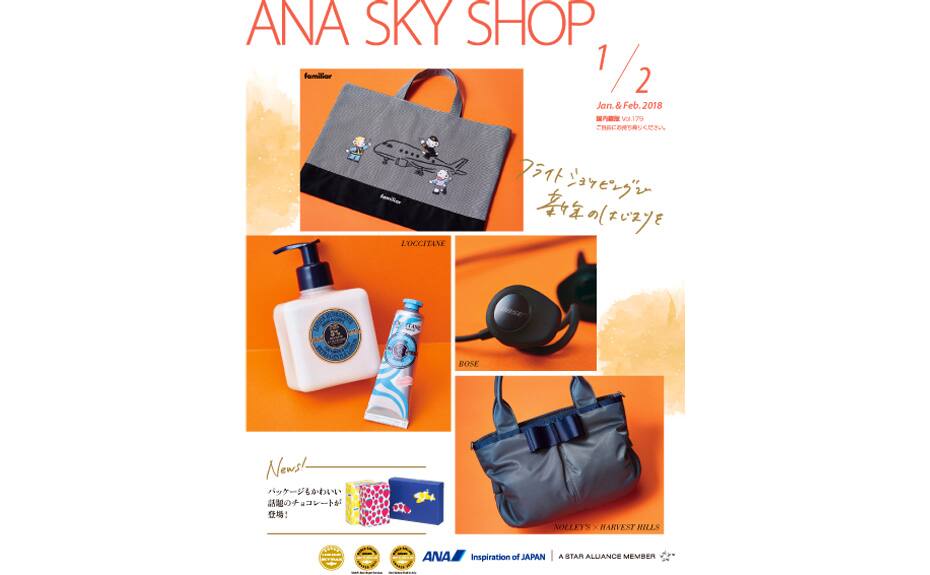 * The page will now jump to another service.The personal information protection policies and terms of use of the target site apply.

For product details, please see the digital book.
*Digital book updates are scheduled for the end of every second month (February, April, etc).
*There may be cases that some portable devices are not available to use.
Information on the "In-flight Shopping Order Form"
After entering the required items, please print the form and bring it on board. In-flight ordering will proceed smoothly.
* Products cannot be guaranteed.
・If payments is made using an ANA card, the credit funds on the ANA card will receive a 10% discount (excludes products for less than 1000 JPY).
To view the detailed user guide, please see "Information on In-flight Shopping" in the digital book.

・For product inquiries, please see below.

ANA Domestic In-Flight Sales 0120-283-747 (Toll-free) *If unable to use the toll-free number, call 03-6253-7281 (call charges apply).

*Please make sure to use the correct phone number.
Office Hours Mon - Sat 9:00 AM – 5:00 PM
(excluding Sundays, holidays, year-end/new-year holidays)
Information on Class Services