Cell Phone Settings on Board [Japan Domestic Flights]
Setting Devices to Not Emit Radio Waves
A condition in which an electronic device does not emit radio waves means that the function to send and receive phone calls and emails is set to "off" while the device's power is turned on.
All cell phones (including smartphones) and personal handyphone systems (PHS), etc., when turned on, emit radio waves automatically to their base station.
Such electronic devices are provided with a function called airplane mode, standalone mode, offline mode or flight mode, etc., (the name varies depending on the company) to disable functions such as those below which involve the emitting of radio waves for sending and receiving phone calls and emails, as well as internet connection.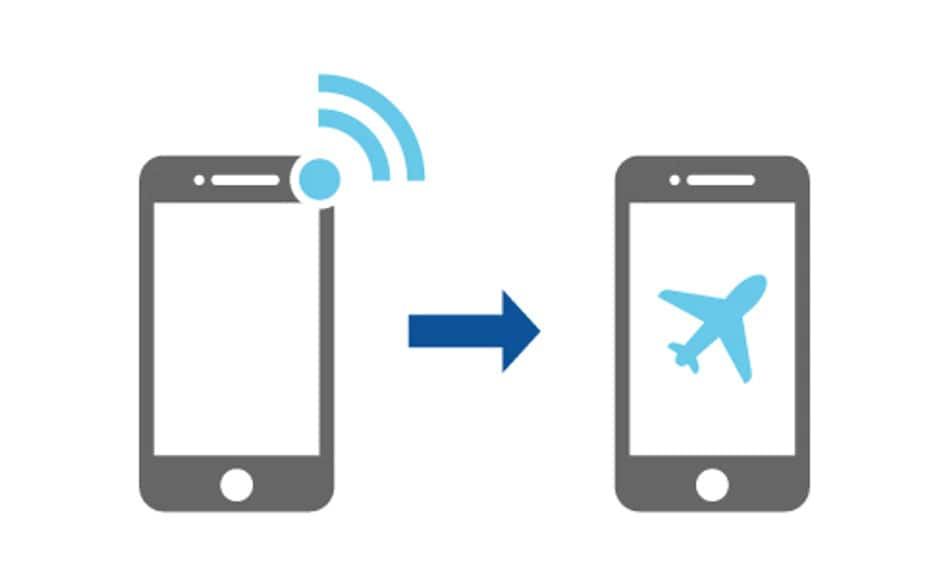 Functions Which Emit Radio Waves
Cell phone communication functions (phone calls, emails, etc.)
Wireless LAN functions (email, internet, etc.)
Bluetooth functions
(The functions which will be disabled vary by device. Please inquire with your cell phone provider for details.)
Silent mode only controls the ring tone and vibration of the device and differs to the setting described above. When "no service" is displayed, the device is in a state in which it emits radio waves.
Customers with Cell Phones Requiring Special Caution, such as Cell Phones for Children