Let's build and try flying it! Paper airplane
DHC8-300 Kosumosu (Cosmos)
The Bombardier DHC8-300 is a passenger aircraft manufactured by Canadian company Bombardier Aerospace.This is a model with the ''Cosmos'' livery among the five flower-themed models.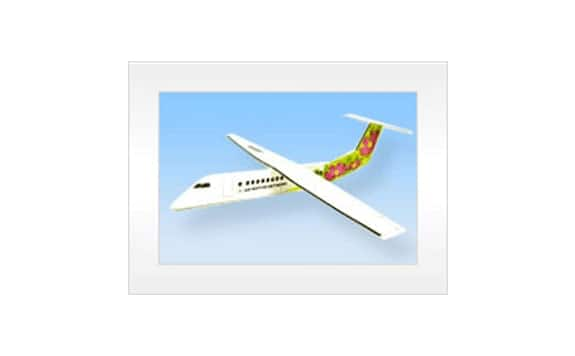 Comment by the designer

A paper airplane is the simplest way to let you realize your dream of the sky.
You can let it fly in an open space, build it neatly and use it as a decoration for your room, or enjoy it in any other way you choose.
This model is the DHC8-300 (nicknamed Q300).The Q300, which is a successor to the YS-11 and put into service in July 2002, is a 56-passenger propeller-driven aircraft.A paper airplane version was created, capturing the characteristics of a small-capacity aircraft.Please build it and enjoy flying it.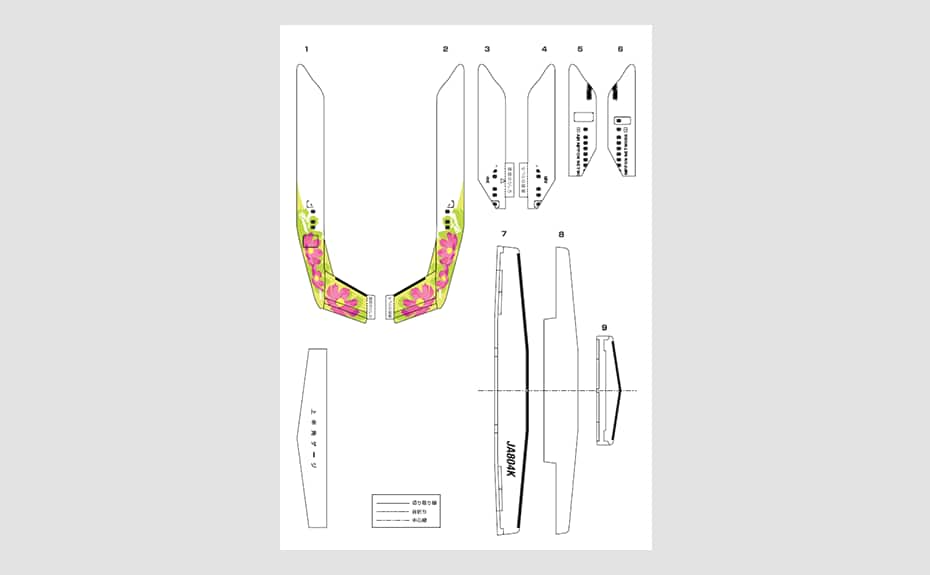 The pattern will open in PDF format. You can save it or print it out to use it.
Please carefully read the assembly instructions and notes on building the paper airplane.
* The PDF file will open in a separate window.