Let's build and try flying it! Paper airplane
Boeing 727-200 "Mohican Livery"
The B727-200 is a passenger aircraft manufactured by Boeing.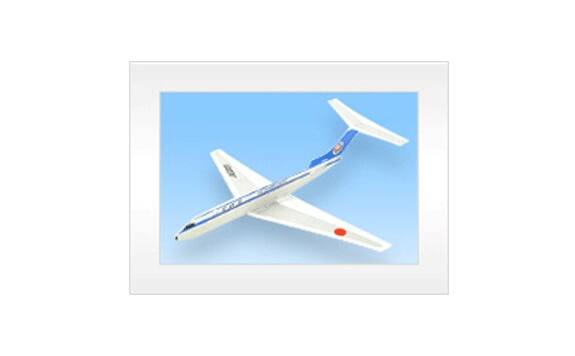 Comment by the designer

A paper airplane is the simplest way to let you realize your dream of the sky.
You can let it fly in an open space, build it neatly and use it as a decoration for your room, or enjoy it in any other way you choose.
This model is the B727.The B727 was ANA's first jet-engine aircraft. The 129-passenger B727-100 was introduced in 1964, and later in 1969, the 178-passenger B727-200 entered into service.More than 1800 of this high-performance model were manufactured around the world. At ANA, the aircraft played an important role until it was retired in 1990, with up to 26 of it flying at its peak.A paper airplane version was created, capturing the characteristics of the "T-tail" aircrafts.It may be a bit difficult to make adjustments, but we hope you'll build it and enjoy flying it.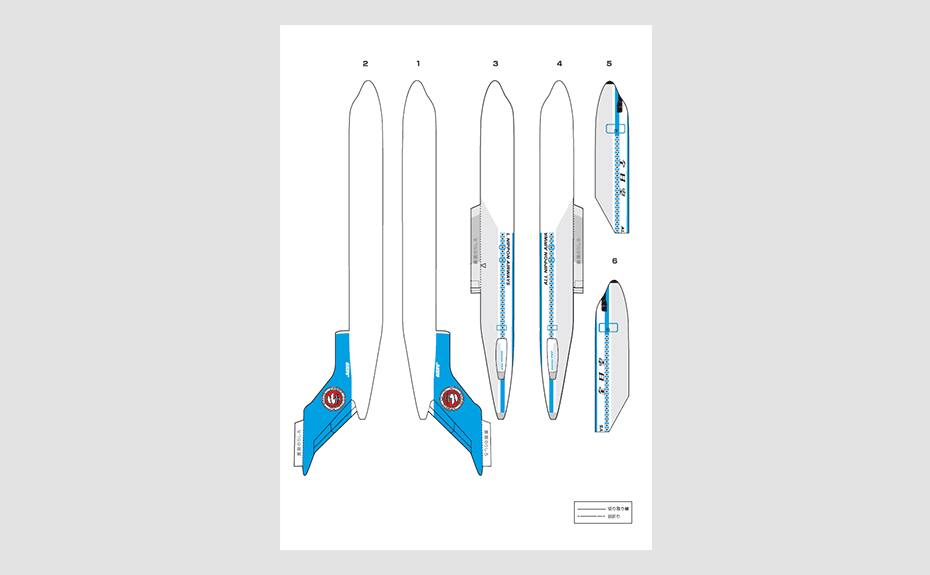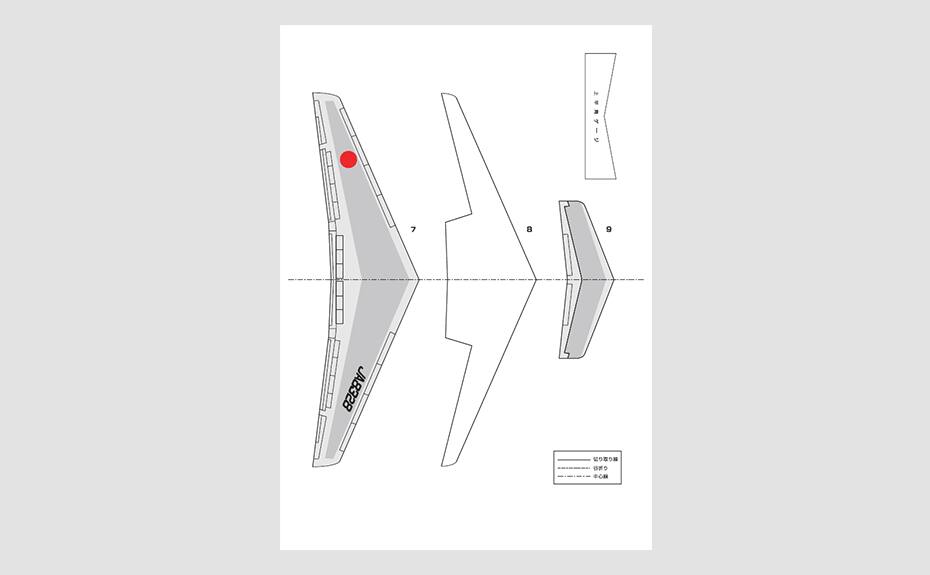 The pattern will open in PDF format when you click the drawing on the left. You can save it or print it out to use it.
Please carefully read the assembly instructions and notes on building the paper airplane.
* The PDF file will open in a separate window.
"Fleet History" offers more detailed data and photos of the aircrafts.Please have a look at all of them.