Let's build and try flying it! Paper airplane
Boeing 767-300 Star Alliance
The Boeing 767-300 is a passenger aircraft manufactured by Boeing, an U.S. company.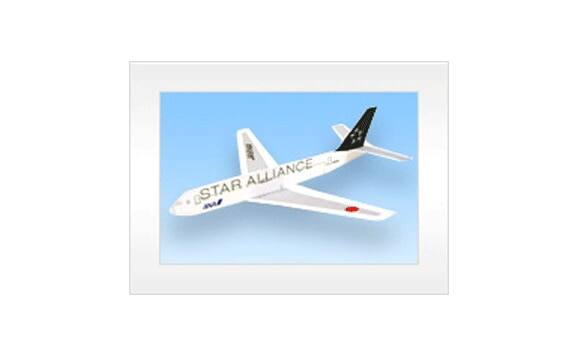 Comment by the designer

A paper airplane is the simplest way to let you realize your dream of the sky.
You can let it fly in an open space, build it neatly and use it as a decoration for your room, or enjoy it in any other way you choose.
This model is the B767-300.The B767-300 is a mid-size aircraft.It first entered service in 1987, and achieved high reliability, economy and comfort thanks to its digitalized cockpit and use of new materials. ANA also operates a B767-300F cargo jet.I've tried to create a paper plane that retains its characteristic slim fuselage.Please build it and enjoy flying it.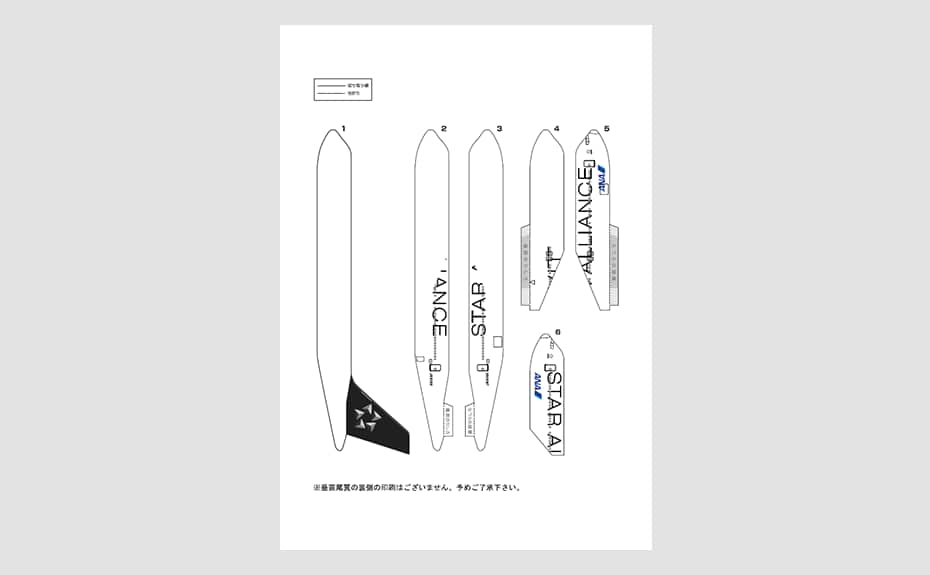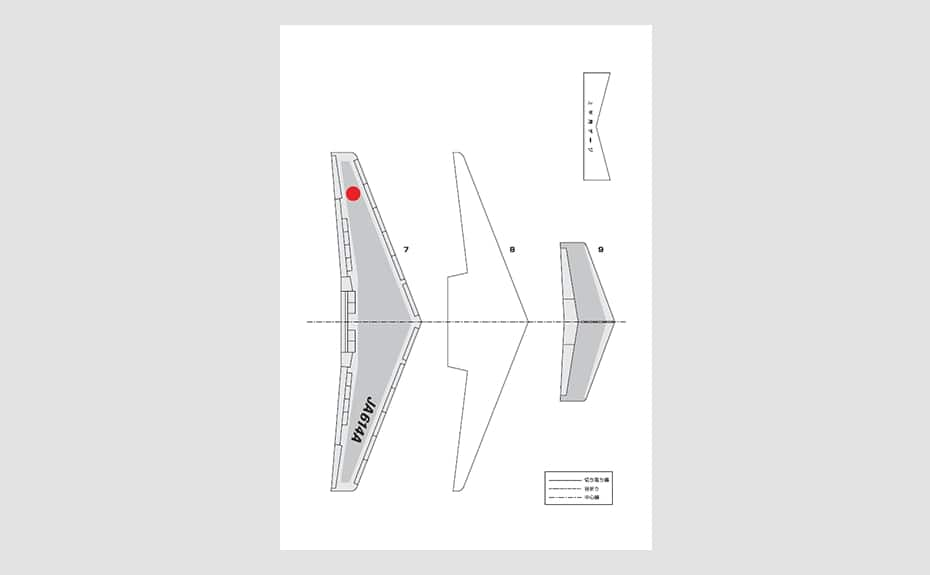 The pattern will open in PDF format. You can save it or print it out to use it.
There is no pattern for the back side of the vertical tail.We thank you for your understanding in advance.
Please carefully read the assembly instructions and notes on building the paper airplane.
* The PDF file will open in a separate window.
"Configuration/Seat Map (Domestic)" offers more detailed data and photos of the B767-300 and other ANA aircrafts that are actively flying.Please have a look at this too.