Guide for facilities in Noi Bai International Airport
Immigration

Baggage Claim

Customs
Elevator

Information

Currency exchange

ATM

Smoking Room

Railway

Monorail

Toilet

Lactation room

Telephone

Coin Lockers

Bus

Taxi

Boat

Passengers arriving at Noi Bai International Airport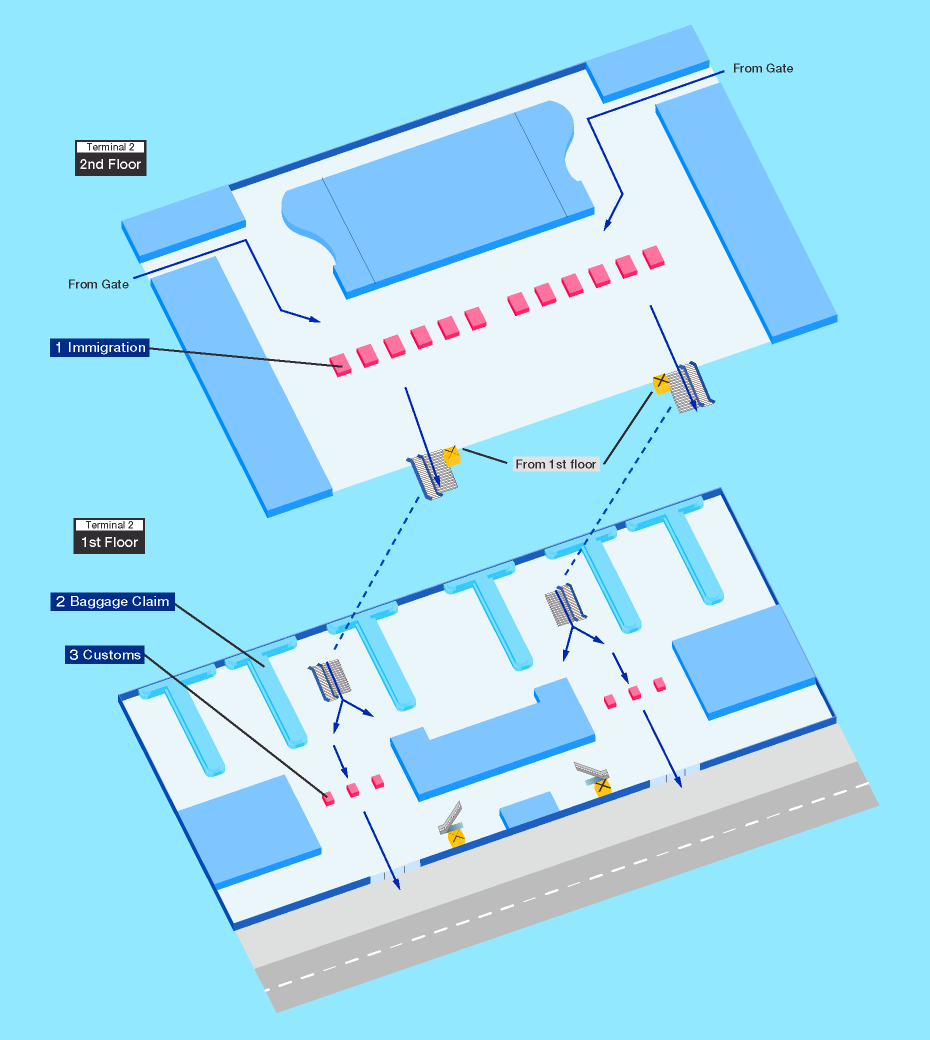 On the 2nd floor of Terminal 2, there are immigration booths. After passing through immigration, take an escalator or elevator down to the 1st floor. Arriving passengers should pass through the baggage claim area and customs on the 1st floor. On the 1st floor, there are also other escalators and elevators.
Please present your passport.
Security check for carry-on luggage and checked in luggage may be executed by the instruction of airport staff.
Check-in

Immigration

Security Check
Elevator

Information

Currency exchange

ATM

Smoking Room

Railway

Monorail

Toilet

Lactation room

Telephone

Coin Lockers

Bus

Taxi

Boat

Passengers departing from Noi Bai International Airport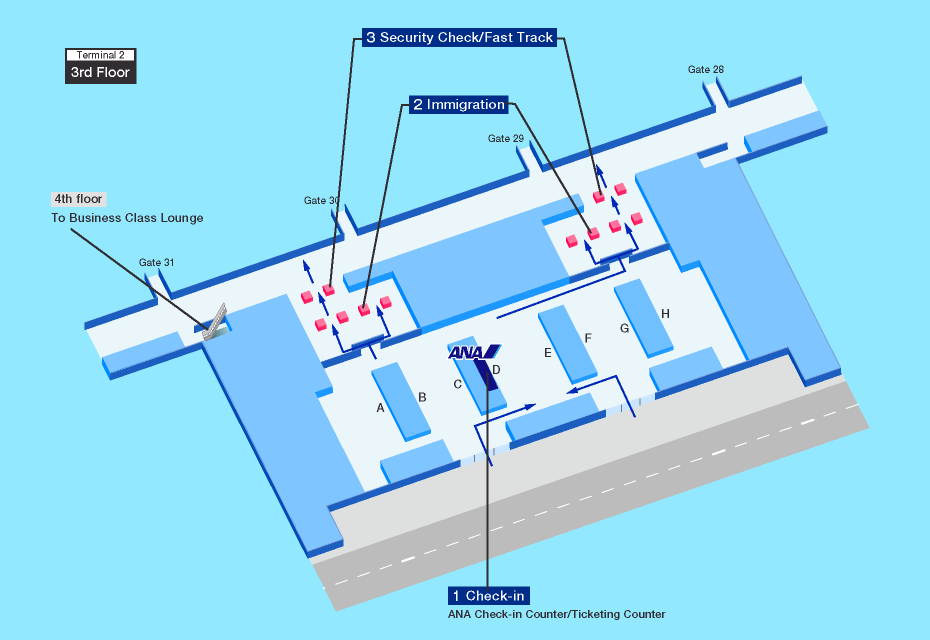 On the 3rd floor of Terminal 2, there are ANA check-in and ticketing counters (E01 to E06). After check-in, please proceed to immigration then security or the priority security lane. Passengers should then proceed to their boarding gate. Passengers who wish to use the Business Class Lounge should take the escalator near Gate 31 up to the 4th floor.
Fast track security screening
"Priority passenger" Lane
Business class
Diamond service members
Platinum service members
Super Flyers members
Star Alliance Gold members
Vietnam Airlines Platinum members
Vietnam Airlines Gold members
Please show your boarding pass when using this service.
Passengers who transit from ANA to International flights of other airlines
Please complete the check-in at connecting counter for international flights.
After the check-in, please proceed to the boarding gate for international flights on the 3rd floor.
Passengers who transit from ANA to domestic flights in Vietnam
After completing the immigration, use the shuttle bus from 1st floor to proceed to the domestic terminal (Terminal 1).