Guide for Facilities at Shenzhen International Airport
Immigration

Baggage Claim

Customs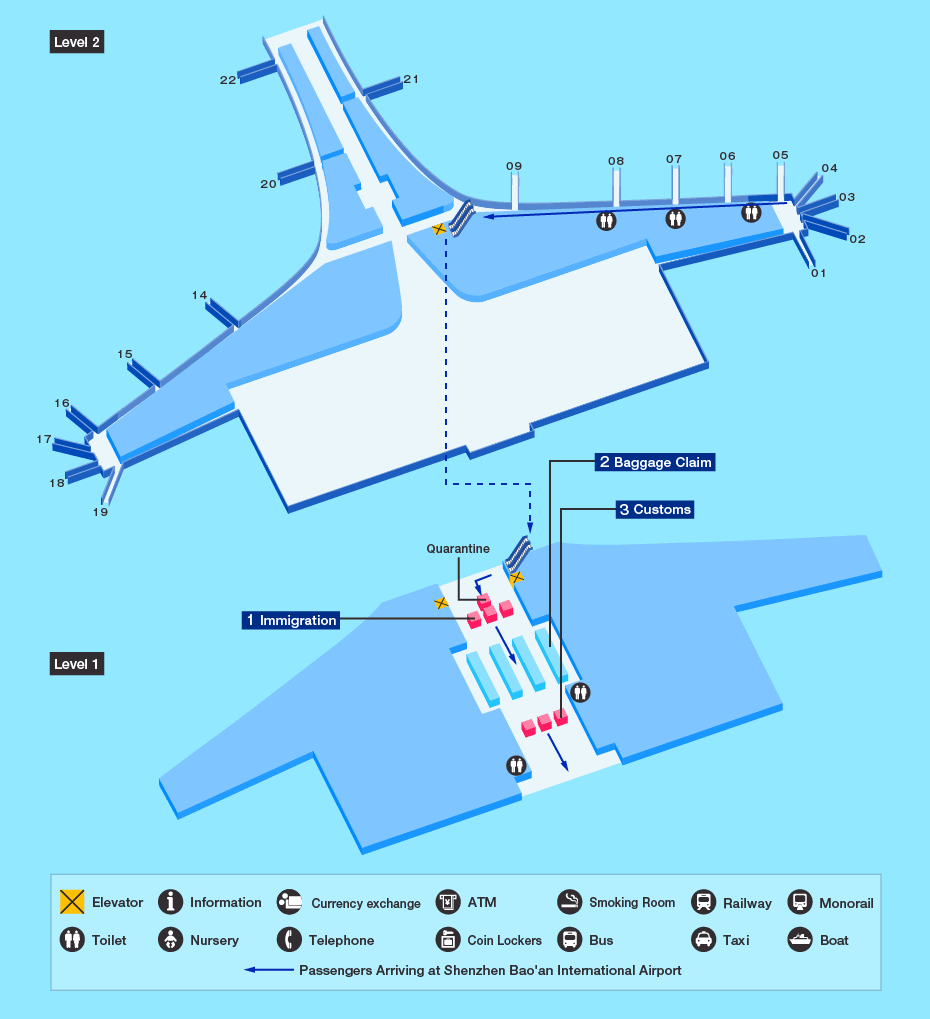 Please present your passport and immigration card.
Please present your Customer Declaration Form here if you have something to declare.
Please go to the red counter if you have items to declare or to the green counter if you do not have any items to declare.
Passengers Connecting to China Domestic Flights
After completing all the arrival procedures, please pick up your checked baggage and then complete departure procedures at the check-in counter of the relevant airline.
Check-in

Customs/Quarantine

Immigration

Security Check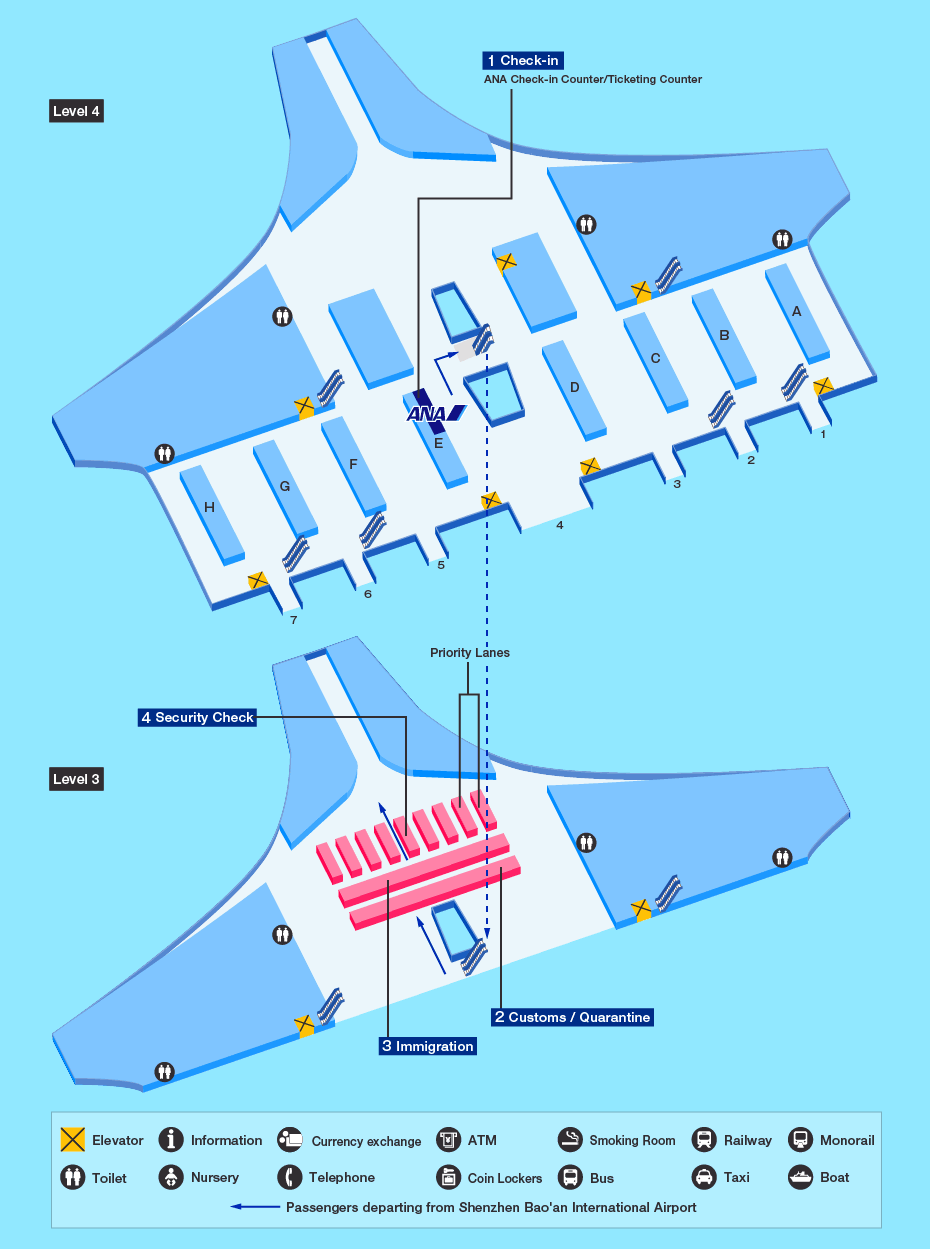 Please present your passport and boarding pass.
Fast track security screening