Launch of New Service
[Turkey]
ANA will launch direct flights from Tokyo Haneda Airport to Istanbul Airport, Turkey! Travel in comfort for business or sightseeing with an ANA airfare to Istanbul. In Istanbul, the city that straddles Europe and Asia, you can encounter World Heritage sights just by strolling through the old town.
News

The new service to Istanbul Airport, Turkey, which was scheduled to start on July 6, 2020 is postponed.
Accordingly, air tickets and tours sales are temporarily suspended.
Information will be given once new service and sales start dates have been determined.
Travel Theme
What kind of place is Istanbul?
Istanbul, the largest city in northern Turkey. Straddling the Bosporus, a strait of approximately 30 kilometers that separates the continents, Istanbul is described as "a bridge between Europe and Asia." Turkey is home to many world heritage sites. Istanbul, in particular, which has prospered for 1,600 years as the nation's capital, has many historical buildings that have been built over its long history. Fly with ANA to Istanbul, the city that blends the cultures of Europe and Asia.
Travel Theme
Encounter its historical culture
Istanbul's most famous World Heritage site is the Historic Areas of Istanbul. For 1,600 years, throughout the different cultures of Rome, the Byzantine Empire, and the Ottoman dynasty, the city continued to flourish and the individual cultures blended to create Istanbul's unique streetscapes. Be amazed by the city's majestic cultural sites, such as Hagia Sophia, acknowledged as the greatest masterpiece of Byzantine architecture, Topkapi Palace, the symbol of the glory of the Ottoman Empire, and Sultan Ahmet Camii (Blue Mosque). Experience Istanbul, the city that has been tossed about by history?
Travel Theme
Feel the exuberance of the town
For shopping, the Grand Bazaar is not to be missed. As many as 4,400 shops are packed into this massive market, which covers an area of some 30,000 m2. Enjoy hunting for souvenirs of Turkey, this exotic land that blends East and West. Even just window shopping is a delightful experience. Tired from so much walking? Take a break in one of the cafés or restaurants in the bazaar. Enjoy interacting with the shopkeepers as you shop.
Travel Theme
Encounter one of the world's three great cuisines
Turkish cuisine is counted among the world's three greatest cuisines. Such a vast land as Turkey has many unique regional dishes, which have grown into a rich food culture. Try famous dishes in their land of origin, such as kebabs, the stretchy ice cream, Dondurma, and balık ekmek, otherwise known as a mackerel sandwich? You are also bound to enjoy dishes that you have never seen before!
※Sample images.
Flight Schedule and Aircraft
| Flight Number | Departure Time | Arrival Time |
| --- | --- | --- |
| NH219 | Tokyo (Haneda) 08:35 | Istanbul 14:15 |
| NH220 | Istanbul 16:50 | Tokyo (Haneda) 10:25 (next day) |
Departure/arrival times: Shown in local time.
Subject to authorization from the relevant authorities. Flight schedules and aircraft are subject to change without prior notice.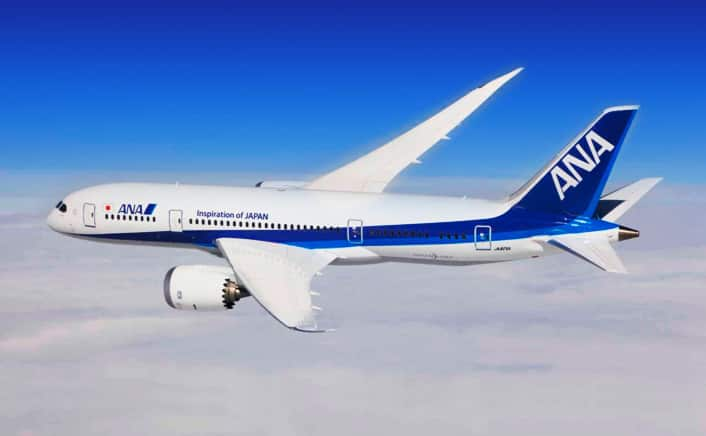 Aircraft: Boeing 787-8 (184 seats)
Business Class: 32 seats
Premium Economy: 14 seats
Economy Class: 138 seats
Fly with ANA to Istanbul, the Turkish metropolis that straddles the two continents of Asia and Europe.