Launch of New Service
[China]
ANA will launch direct flights from Tokyo Haneda Airport to Shenzhen in China! Travel in comfort for business or sightseeing with an ANA airfare to Shenzhen. Enjoy old and new culture alike, with Electric Town, where cutting-edge technologies gather, and the old, traditional streetscapes found in the city's outskirts. The food, especially the yum cha, is also exquisite!
News

The new service to Shenzhen, which was scheduled to start on March 29, 2020 is postponed.
Accordingly, air tickets and tours sales are temporarily suspended.
Information will be given once new service and sales start dates have been determined.
Travel Theme
What kind of place is Shenzhen?
Shenzhen, a large city located in the south of China Originally a small fishing village with a population of about 20,000 Hakka, it has developed into a city that is now known as China's Silicon Valley. The sight of its 600-meter tall skyscrapers is simply awe-inspiring. Take in the panoramic views of Shenzhen from the observatory of the Ping An Finance Center. Various heritage attractions are also just a short journey out of Shenzhen. Fly with ANA to Shenzhen to enjoy its both modern and historical atmospheres.
Travel Theme
Encounter its history
Located 90 minutes from the city, Dapeng Fortress is an ancient walled town with a history that stretches back 600 years. With its 6-meter high walls, the town was built to withstand attacks from the Wokou pirates. Enter one of the side alleys from the main street and you will feel as if time has stood still. With people still living in the house inside the fortress walls, you can enjoy both the historic Chinese buildings and the feel of the modern Chinese lifestyle. Venture outside the city and experience the history of this town.
Travel Theme
Encounter its culture
Did you know that, in Shenzhen, there is a village that is a major center for the reproduction of the paintings of van Gogh, where about 10,000 painters work? Stroll through this small village, where dozens of oil painting shops are gathered, and watch the painters producing oil paintings in the streets. It all began at the end of the 1980s, when an art dealer from Hong Kong brought a number of artisans to this village. Today, with several million oil paintings produced here every year, this village has become a major center for the reproduction of the works of van Gogh, from which "made-in-China van Gogh masterpieces" are sold.
Travel Theme
Encounter its new charms
As Shenzhen has many migrant workers from various parts of China, you can enjoy various styles of Chinese cuisine such as Beijing, Szechuan and Chaozhou. One of the most famous regional varieties is Guangzhou cuisine! An especially popular style of cuisine is Dim-sum, where you can enjoy Chinese dumplings with Chinese teas. As well as steamed, grilled and fried savory dumplings, why not try Dim-sum in the form of a wide variety of desserts, such as custard-filled buns and egg custard pudding served in the shape of popular characters? They're reasonably priced and very tasty!
*Sample images.
Flight Schedule and Aircraft
| Flight Number | Departure Time | Arrival Time |
| --- | --- | --- |
| NH965 | Tokyo (Haneda) 11:20 | Shenzhen 15:10 |
| NH966 | Shenzhen 17:00 | Tokyo (Haneda) 22:15 |
Departure/arrival times: Shown in local time.
Subject to authorization from the relevant authorities. Flight schedules and aircraft are subject to change without prior notice.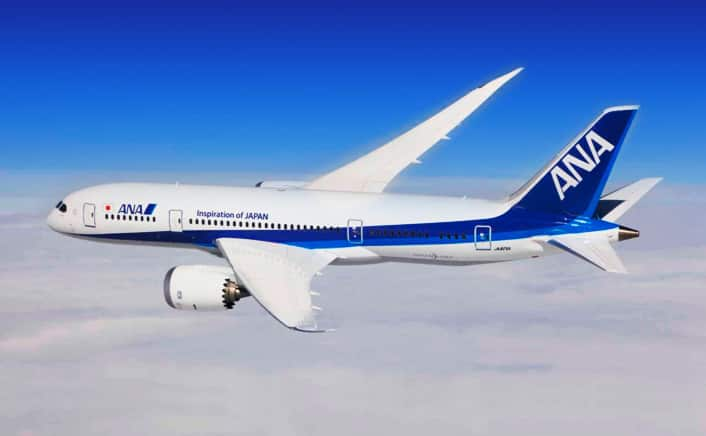 Aircraft: Boeing 787-8 (240 seats)
Business Class: 42 seats
Economy Class: 198 seats
Aircraft and seat specifications are subject to change without prior notice.
Sample images.
Shenzhen, a metropolis in China's south, closer and more convenient to Hong Kong and Guangzhou.