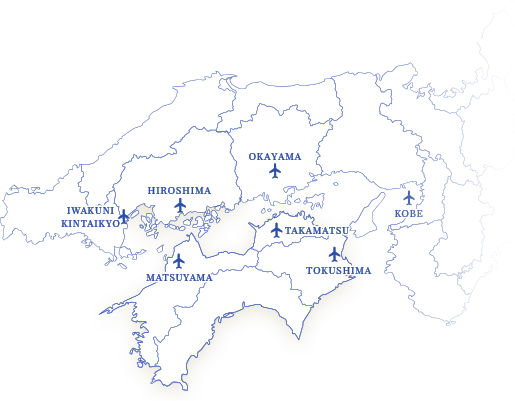 A beautiful inland sea,
and island tours.
The major attractions in Setouchi, a large area of
which is designated as a national park,
are the calm inland sea and the beautiful islands.
Approx. 80 min. - 105 min. from Tokyo by airplane.
It is possible to easily travel around the Setouchi region.
Popular spots in the prefectures
of the Setouchi region