"Tastes of JAPAN by ANA" is a regional vitalization project that collaborates with the different prefectures in Japan to present the Land of the Rising Sun in all of its diverse glory.
Immerse yourself in a stunning view reminiscent of a Japanese painting
Situated at the northern part of Ibaraki Prefecture facing the Pacific Ocean, the coast of Izura mesmerizes visitors with its Japoneque scenic beauty such as the cove with its varied landscape, the whitecap waves rolling into the rocks and the aged pine trees lining the coast. Many artists who built the foundation of modern Japanese art were also fond of this area. Enjoy the beautiful scenery that constantly changes from season to season, morning to night, together with the wonderful hot spring and Japanese cuisine made from Ibaraki's fresh produce.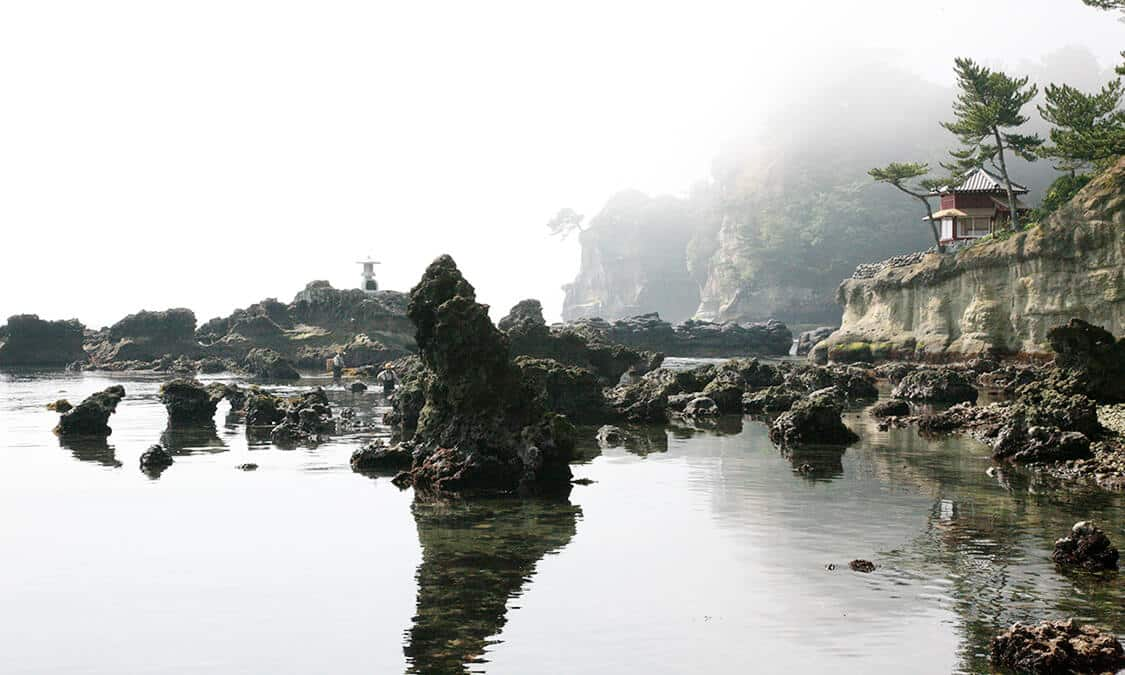 Rokkaku-do, a meditation space fusing a Buddha hall and teahouse
Standing atop a rock jutting out into the Pacific Ocean, Rokkaku-do is a hexagonal, vermillion-lacquered temple. The building was designed by Tenshin Okakura, a pioneering scholar of modern Japanese art history, as his place of meditation. Despite its small size, the spacious window takes in a panoramic view of the sea of Izura, making you feel as if you are floating above the ocean in a large space. Tenshin's estate, including Rokkaku-do, as well as the Izura coast area, are registered as Place of Scenic Beauty of Japan.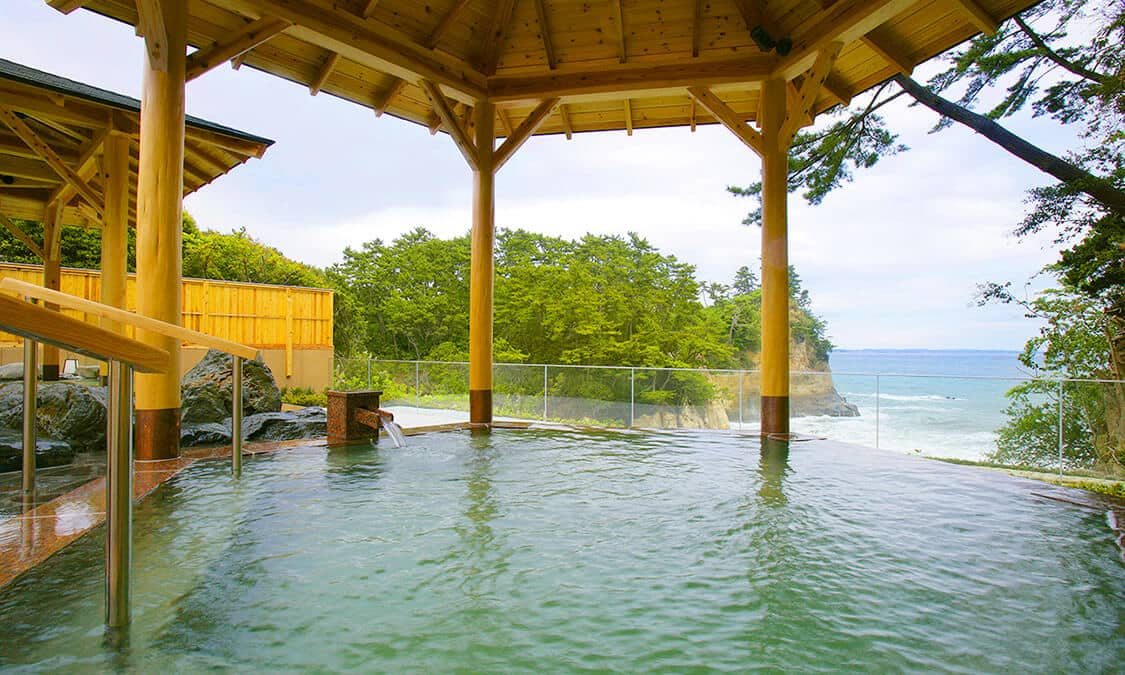 Enjoy the hot spring waters direct from the source of Izura Onsen overlooking the Pacific Ocean
The hot spring of Izura Onsen is gentle to the touch and warms the body from deep inside. The temperature of the source is high at over 70 degrees Celsius and treats such conditions as burns, dermatosis, and chronic digestive disorders. Enjoy bathing while gazing at the stunning scenery of the Izura coast such as the glimmers of the sea during dawn and sunset, and the whitecap waves crashing against the rocks. There are various types of baths available, including the outdoor bath in a Japanese garden and the private bath.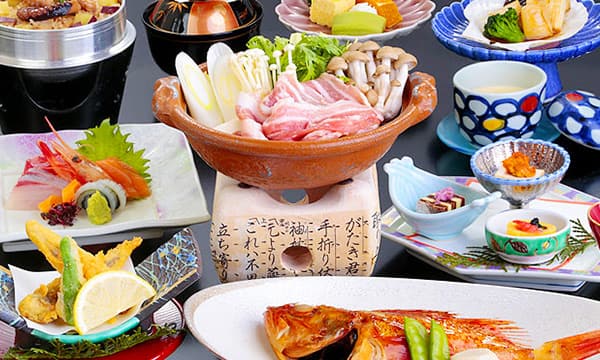 Savor seasonal Japanese cuisine from the mountains and the seas
Izura is a prime spot to enjoy Ibaraki Prefecture's delicious regional produce including seafood and farm products. Try the anglerfish, a winter delicacy and one of the prefecture's specialties. Colorful dishes made from fresh local produce such as abalone and Hitachi beef are served in beautiful dishware, creating artwork on the dining table.
Location
Name
Izura Kanko Hotel
Website
https://www.izura.net/en/
Address
722 Otsu-cho, Kita Ibaraki-shi, Ibaraki
Access
Approximately 5 minutes' taxi ride from Otsuko Station on the JR Joban Line *1
Approximately 15 minutes' taxi ride from Isohara Station or Nakoso Station
Approximately 15 minutes' ride from the Kita-Ibaraki IC on the Joban Expressway
*1 Shuttle service available; reservation required
Business Hours
Day trip visitors: 11:00 to 15:00 (Last entry: 14:30), 18:00 to 21:00 (Last entry: 20:30)
Closed
Open all year round
Inquiries
TEL: 0293-46-1111
Others
Parking: Free for 95 vehicles (20 buses, 25 micro buses, 50 passenger cars)
Check-in
15:00
Check-out
10:00