"Tastes of JAPAN by ANA" is a regional vitalization project that collaborates with the different prefectures in Japan to present the Land of the Rising Sun in all of its diverse glory.
Enjoy the beautiful natural environment and Japanese garden
Oiso Joyama Park is built on the former residences of the Mitsui family, head of the Mitsui conglomerate, and Shigeru Yoshida, a former prime minister of Japan. The Former Mitsui Villa District includes a picturesque Japanese tea room and the Oiso Municipal Museum, and the Former Residence of Shigeru Yoshida District features a Japanese garden incorporating a touch of modernism.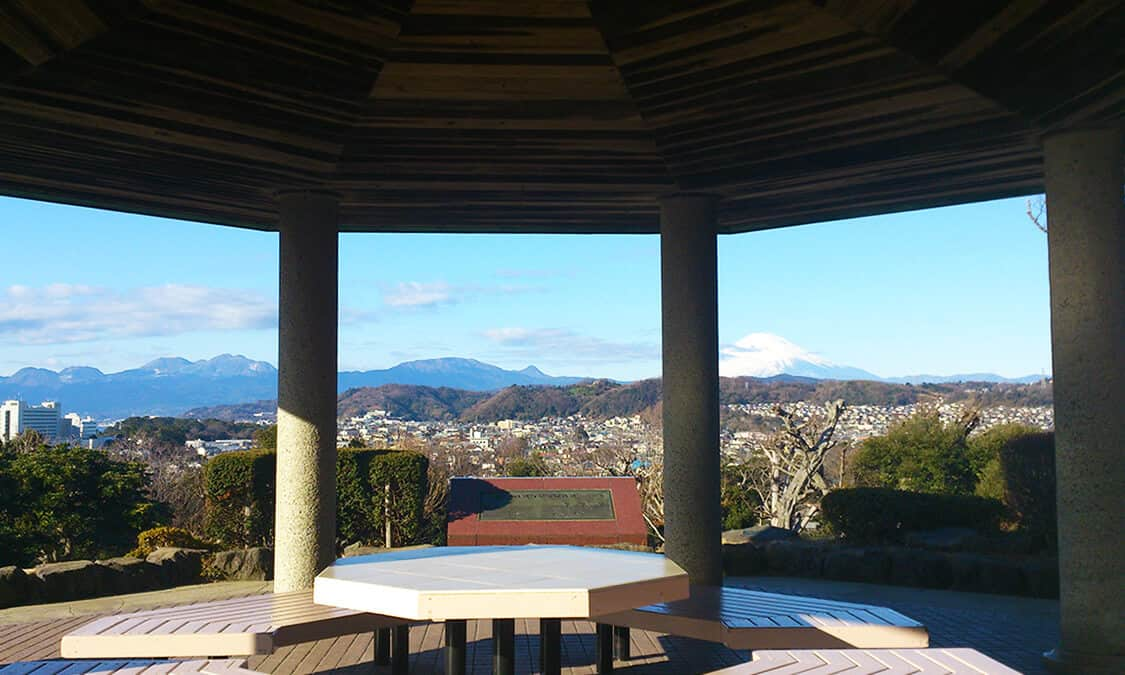 Observation deck (Former Mitsui Villa District)
The Mitsui family's villa, called Joyama-so, stood on this hill. The stunning panorama from here has been counted among the "100 Best Views of Mount Fuji in the Kanto Region," and in addition to Mount Fuji, you can enjoy a sweeping view of the Hakone mountains, Izu Peninsula, Sagami Bay, and Izu Oshima Island.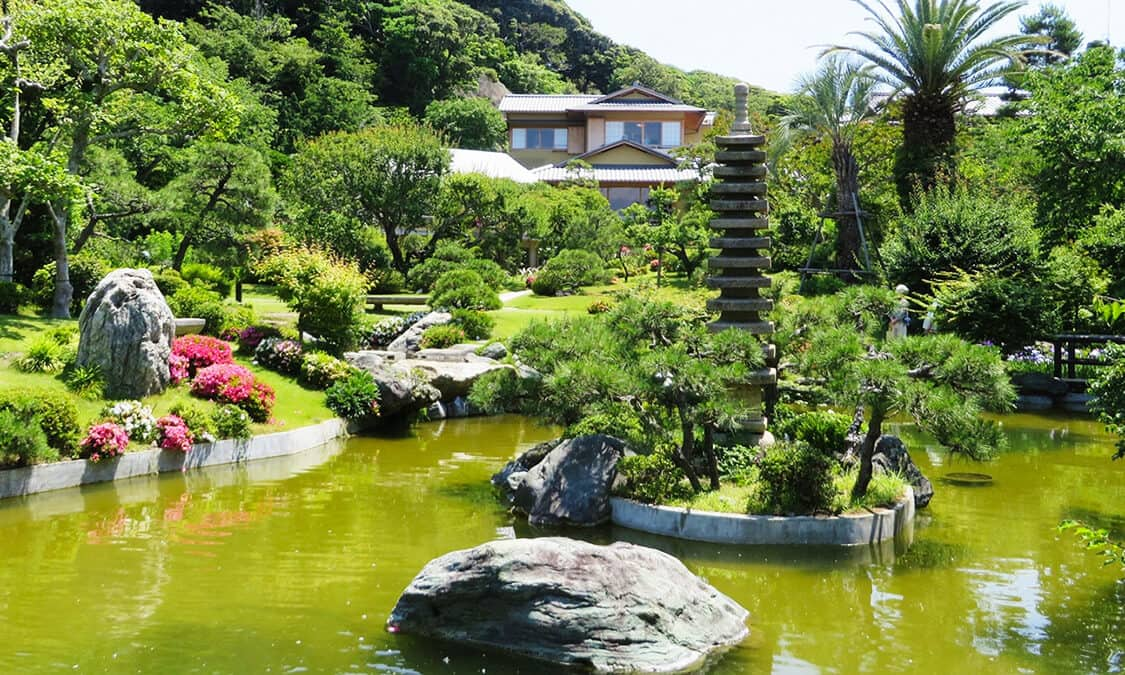 Garden of the former residence of Shigeru Yoshida
The Japanese garden constructed in 1961 is said to be one of the first in incorporating modernism into the Japanese style. Filled with flowers including a beautiful rose garden, the Japanese garden is known for its simple and approachable atmosphere.
The tea room is modeled after the national treasure tea room Joan which used to be part of the former Mitsui villa. At the adjacent rest area, visitors can enjoy a bowl of matcha tea and Japanese sweets.
Location
Name
Oiso Joyama Park
Web Sites
http://www.kanagawa-park.or.jp/ooisojoyama/pamph/ooiso-pamph-eng.pdf
Address
551-1 Kokufuhongo, Oiso-machi, Naka-gun, Kanagawa
Access
Approximately 7 minutes' bus drive from Oiso Station on the JR Tokaido Line and get off at Joyama Koen-mae bus stop
Approximately 7 minutes' drive from Oiso IC on the Odawara Atsugi Road
Business Hours
Differs depending on the facility. Please see the website for details.
Closed
Year-end and New Year's holidays (December 29 to January 3)
Inquiries
TEL: 0463-61-0355 (Oiso Joyama Park Administrative Office)
Admission
Differs depending on the facility. Please see the website for details.