"Tastes of JAPAN by ANA" is a regional vitalization project that collaborates with the different prefectures in Japan to present the Land of the Rising Sun in all of its diverse glory.
The tourist attractions in Kobayashi City include Ikoma Plateau, known for its beautiful cosmos flowers, and Ebino Plateau, where you can enjoy a variety of seasonal beauty throughout the year. At Idenoyama Park, you can relax in nature and visit a freshwater fish aquarium.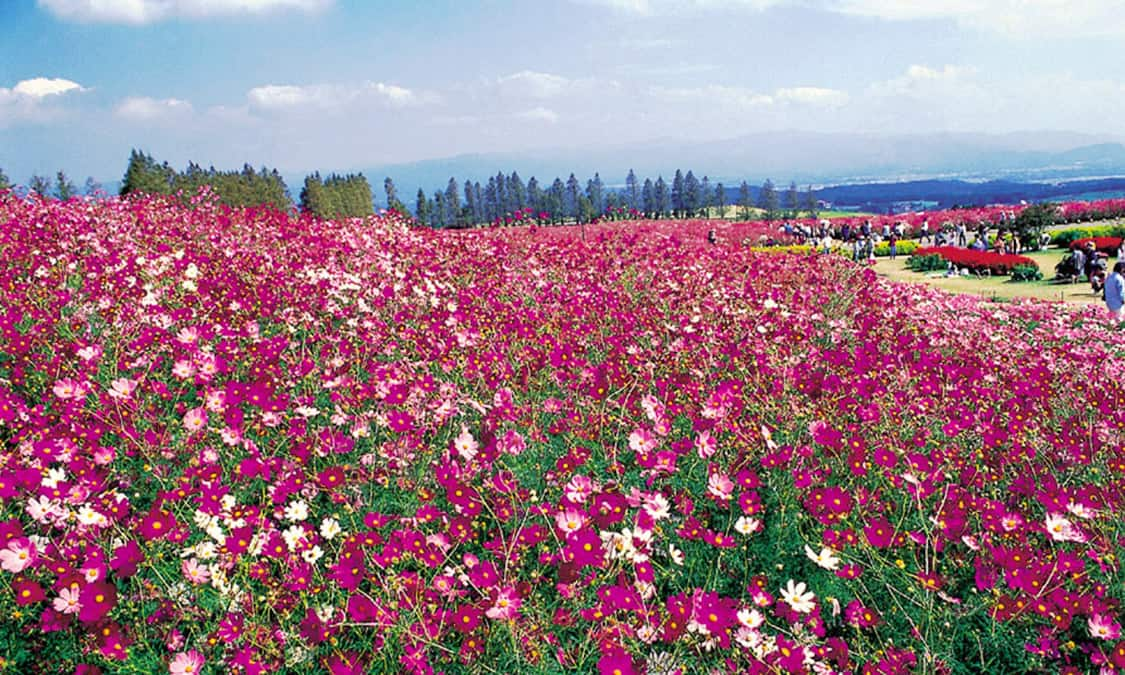 Ikoma Plateau has been developed at the foot of the Kirishima Mountains, 540 meters above sea level. The park offers spectacular seasonal flowery landscapes. The expansive gentle hillside field with a total area of 120,000 square meters is blanketed with 350 thousand field mustards and 150 thousand Iceland poppies in spring, and 1 million cosmos flowers in autumn. You can immerse yourself in a metaphorical "sea of flowers," surrounded by fabulous natural vistas from the location where the Kirishima mountains sweep down to the idyllic Nishimoro Basin.
Location
| | |
| --- | --- |
| Name | Ikoma Plateau |
| Address | Miyazaki Prefecture, Kobayashi, Minaminishikata, 8565 |
| Inquiries | TEL: 0985-26-6100 |
| FAX | FAX: 0985-26-6123 |
| Web Sites | (In Japanese) http://www.ikomakougen.com/ |