ANA Group In-flight Magazine
"TSUBASA -GLOBAL WINGS-"
With travel as its main theme, "TSUBASA -GLOBAL WINGS-" introduces unique interviews and stunning visuals to present the culture, nature, food, and people of different areas in and outside Japan. Listed below is an archive of "Tastes of JAPAN" articles that appeared in our in-flight magazine.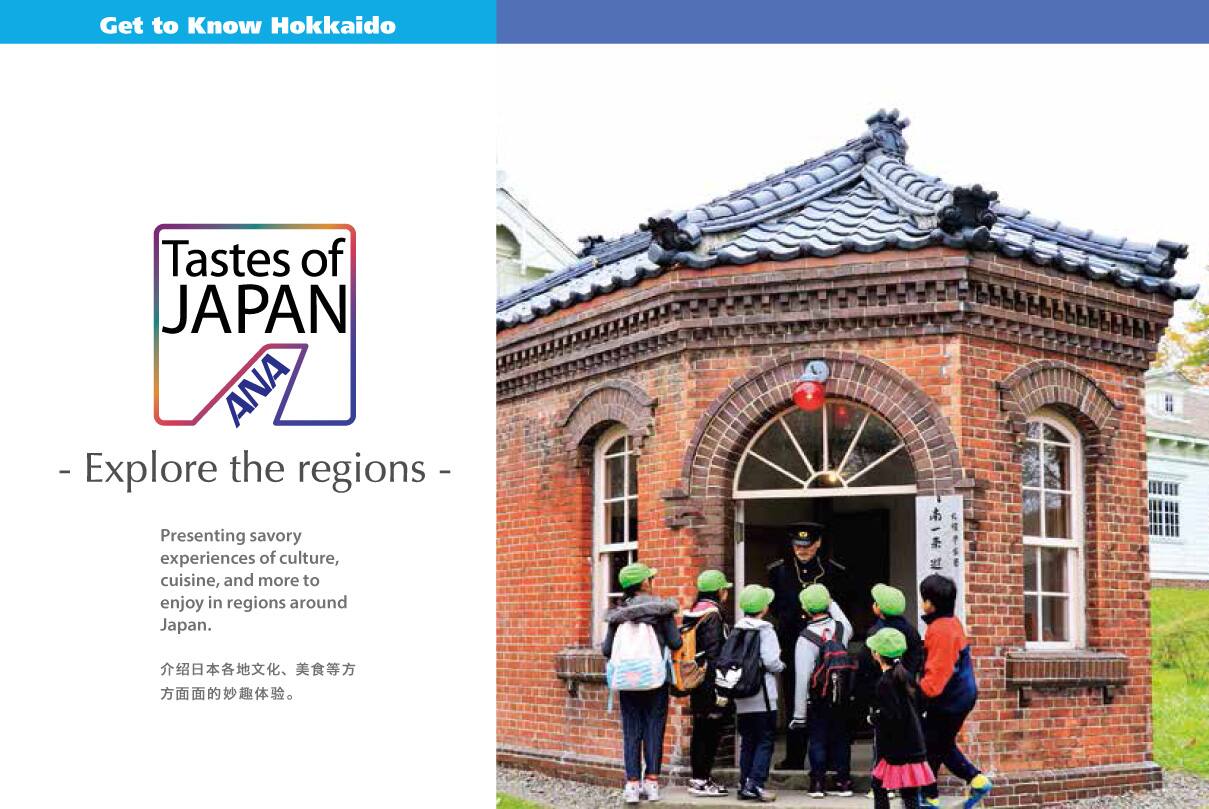 vol.3 The Historical Village of Hokkaido
Sapporo offers many pleasures, both seasonal and timeless. Stepping back in time is not a pleasure restricted to Hokkaido, but in this outdoor museum you have the joy of moving back and forth, between past and present, to contemplate the future of culture, cuisine, work, and lifestyle.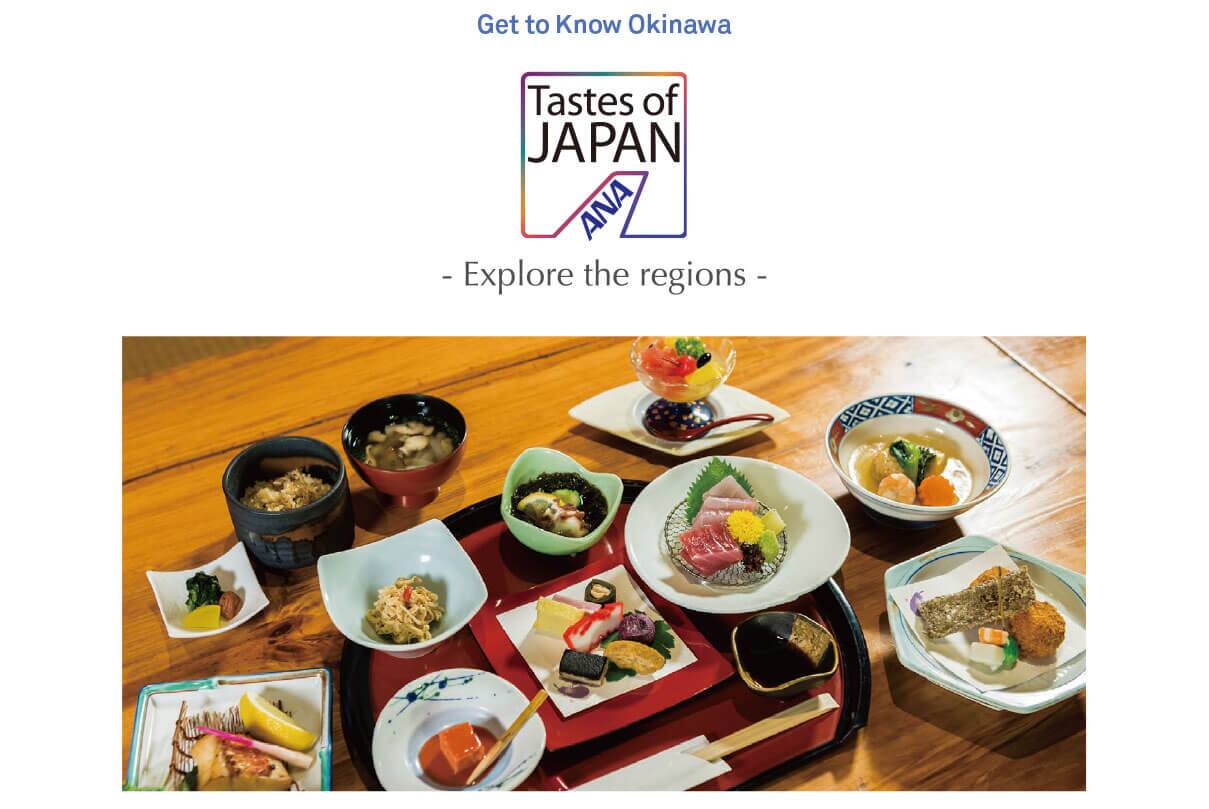 vol.2 Entertaining and Enduring Food Culture
Throughout the nearly 500 years of the Ryukyu dynasty(1429–1879), Okinawa fl ourished as it came under varying influences from the cultures of China and Southeast Asian countries involved in trade. Among its attractions, including craft and architecture, is what you can eat here.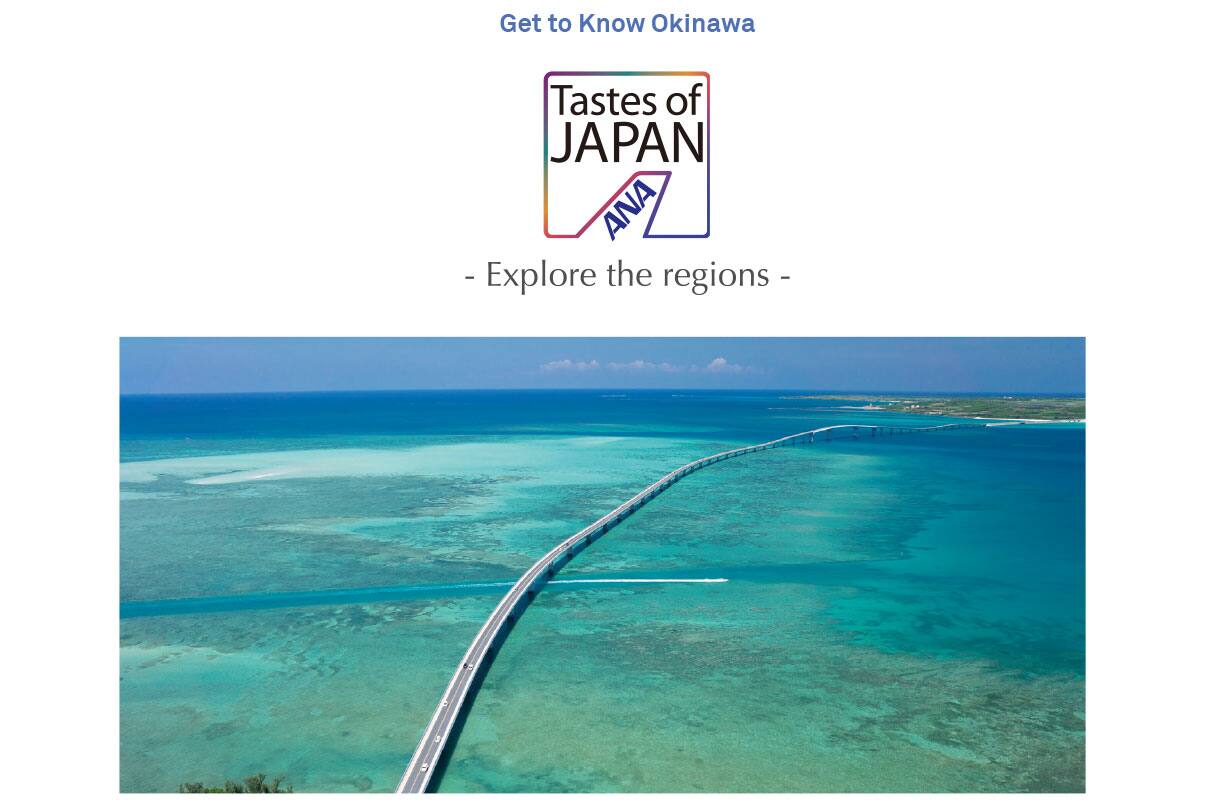 vol.1 Island Paradise of Rare Culture and Cuisine
The island group of Okinawa, at the southern end of Japan, comprises the main island of Okinawa, Miyako Island, Ishigaki Island, and others, each remarkable for its character and setting as well as culture, architecture, food, music, and crafts. This tropical paradise sees crystal blue waters under sunny skies, averaging 22°C annually.