ANA Group In-flight Magazine
"TSUBASA -GLOBAL WINGS-"
With travel as its main theme, "TSUBASA -GLOBAL WINGS-" introduces unique interviews and stunning visuals to present the culture, nature, food, and people of different areas in and outside Japan.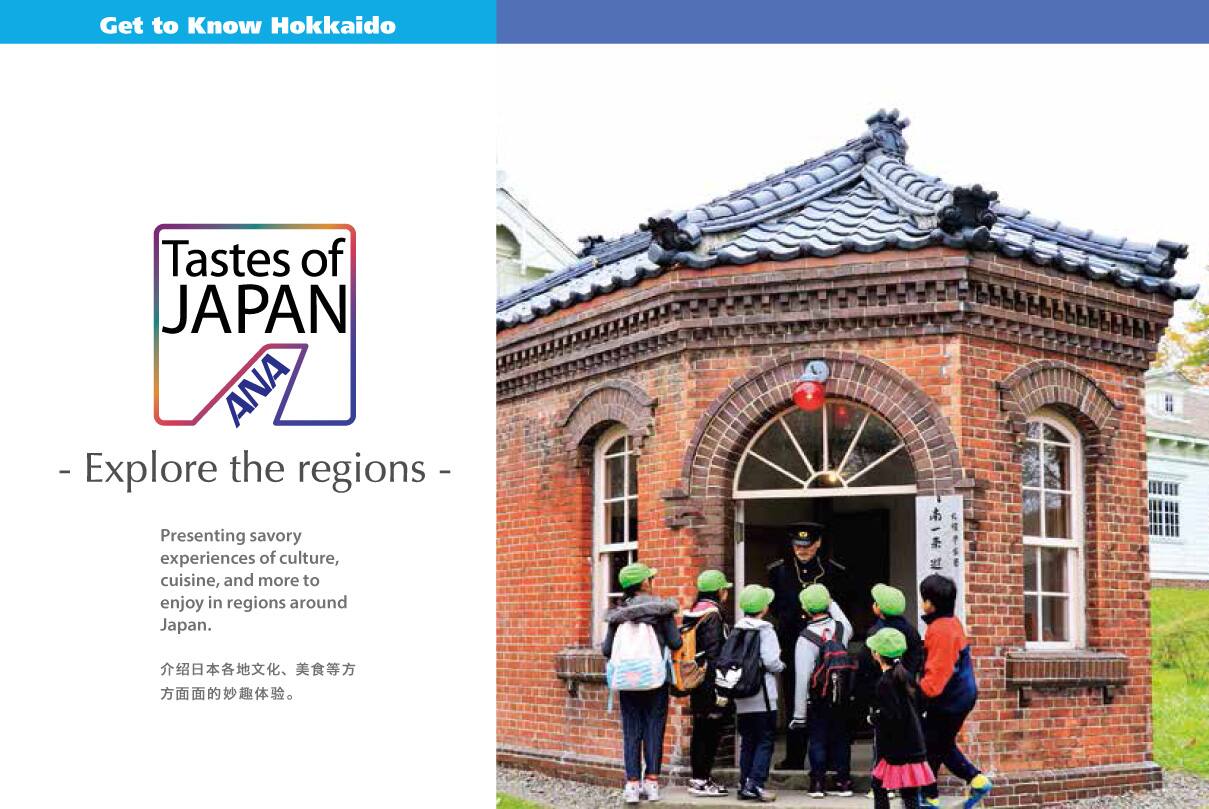 vol.3 The Historical Village of Hokkaido
Sapporo offers many pleasures, both seasonal and timeless. Stepping back in time is not a pleasure restricted to Hokkaido, but in this outdoor museum you have the joy of moving back and forth, between past and present, to contemplate the future of culture, cuisine, work, and lifestyle.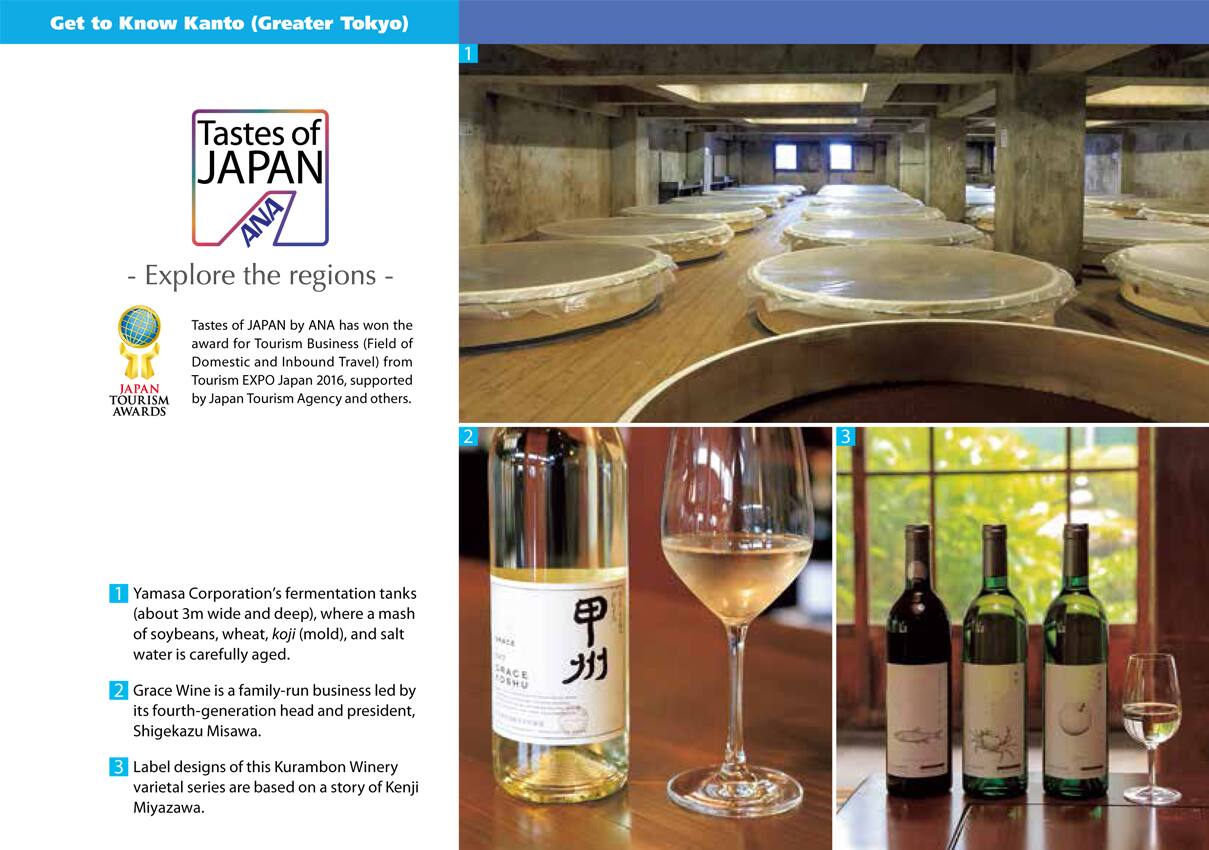 vol.3 Region of Fermenting Possibilities
The Kanto region in eastern Japan is where mountains, sea, and land offer rich treasures plus unique cultural activities. In Chiba Prefecture, enjoy flavorful soy sauce made from Japan's largest source place. Yamanashi wine has a longtime reputation for varietals winning awards at home and abroad.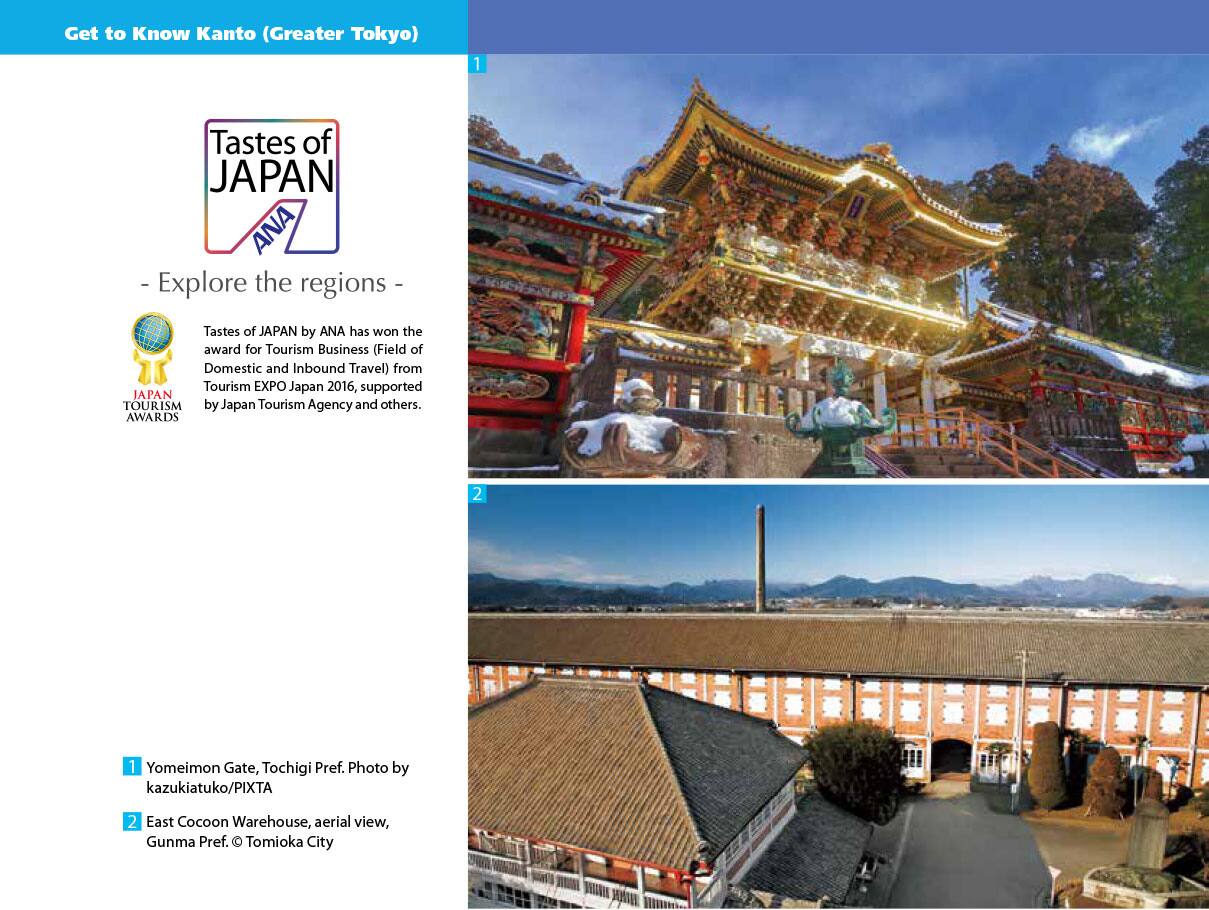 vol.2 Sacred and Silk Sites of Historic Interest
October is a vibrant time to experience the rise of autumnal tones and sites colored by history in the Kanto region. Here you can feel the spirit of Nikko's Shinto shrines and Buddhist temples, beloved for an architecture of rich decorative elements, or see how matchless silk-making, past and present, reaches new heights for the future.