"Tastes of JAPAN by ANA" is a regional vitalization project that collaborates with the different prefectures in Japan to present the Land of the Rising Sun in all of its diverse glory.
Luxurious moments of enjoying nature in Tokyo
Lush, green gardens are scattered among the bustle of Tokyo, which is packed with people and many buildings are lined up in rows. There are many places of interest in each season, such as the fresh greenery of spring and colored leaves in autumn. Get a Japanese perspective of nature and culture at the historic Japanese gardens, which change by season.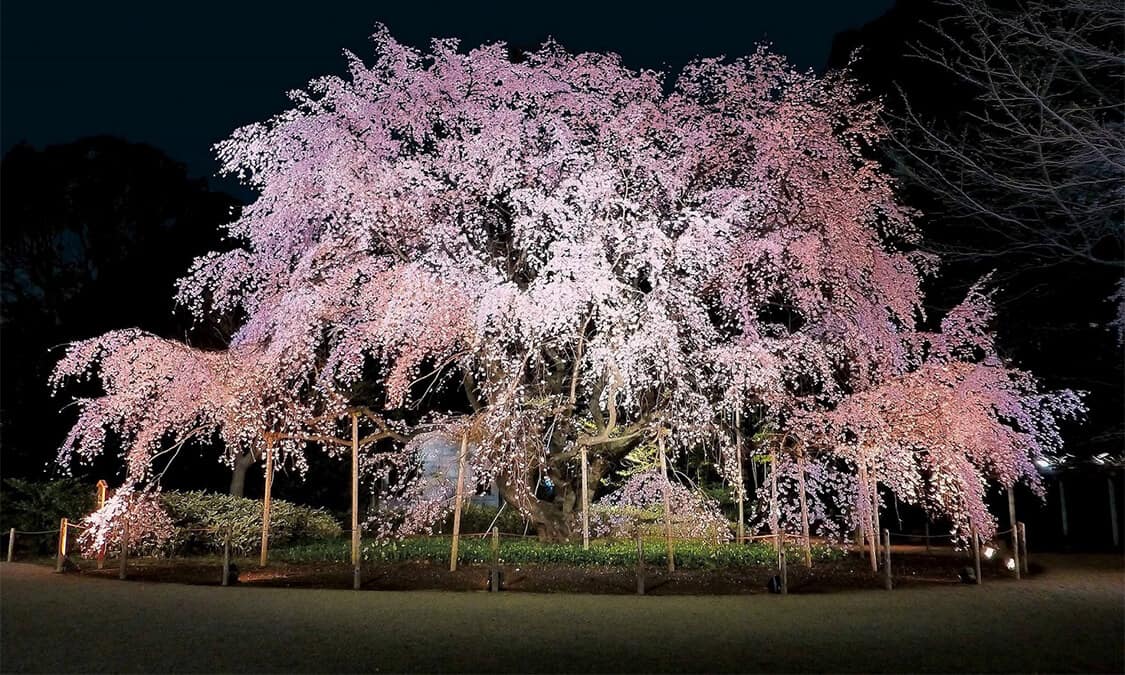 Rikugien Gardens, located in Komagome, Tokyo, are designated as national cultural properties due to the special scenic spot. This mountain and pond-style stroll garden were created by Yanagisawa Yoshiyasu, the trusted confidant of the fifth shogun, Tsunayoshi Tokugawa. Construction started in 1695 and it took seven years to complete the garden. One of the characteristics is the literary renditions from famous scenes from waka (Japanese poetry) and the Chinese classics, such as small mountains and a wide pond. Visitors can enjoy the illuminated weeping cherries, reminiscent of flowing waterfalls in spring.
Koishikawa Korakuen Gardens
Koishikawa Korakuen Gardens is a stroll garden with a central pond, typical of the gardens in the Edo period (1603-1868), and it is the oldest in the existing Daimyo (feudal lord) gardens in Tokyo. In 1629, the founder of the Mito Tokugawa family started to create this garden, which was completed during the reign of the second feudal lord, Mitsukuni (known as Mito Komon). Famous scenes in Japan and China are reproduced, and visitors can enjoy the beautiful scenery in all seasons. It maintains its extraordinary scenery and has been designated as a national cultural property for its special historic and scenic spots.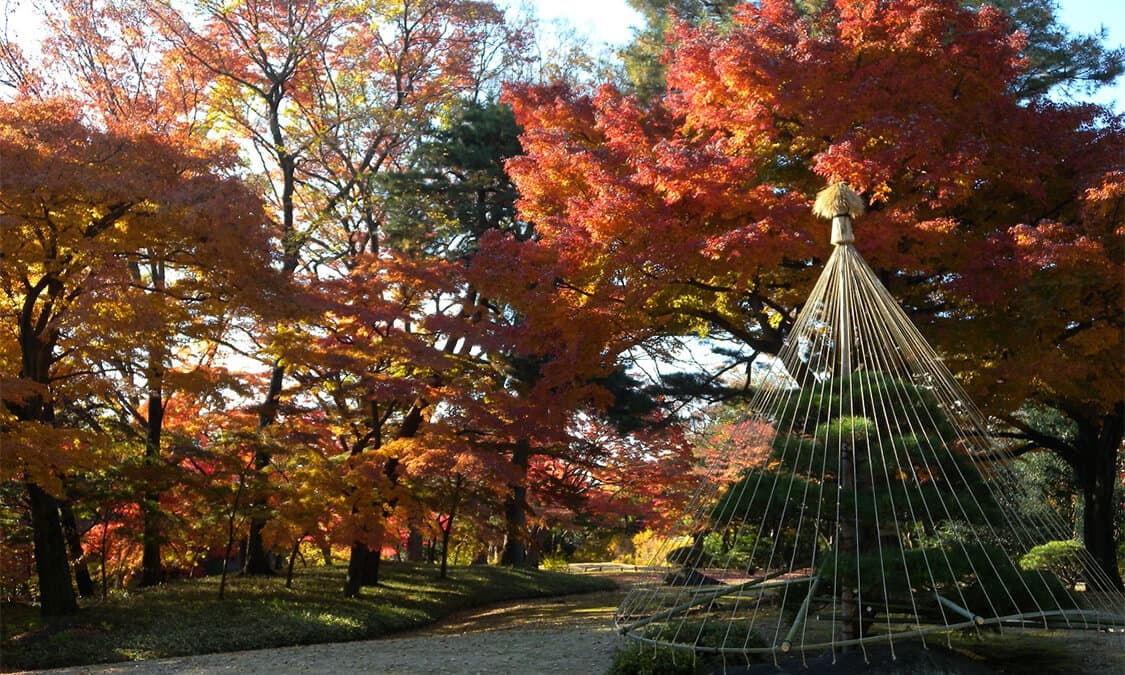 Tonogayato Gardens is located just two minutes' walk from Kokubunji Station on the JR Chuo Line. Visitors can see the nature of the Musashino region, which is inconceivable for a garden in front of a station. Enjoy watching the Jiro Benten Pond, which contains spring water flowing the natural topography of Musashinodaichi Highland, and the wild grass of Musashino all year round. The must-see view features approximately 200 Japanese maples. They turn red in unison from mid-November to early December. The best view to enjoy the foliage in the garden is the arbor in front of Kouyou-tei, the tea ceremony building. The scene of red maples, yellow Japanese silver leaf and about 100 green Japanese red pines are unique to this garden.
Location
| | |
| --- | --- |
| Name | Gardens in Tokyo |
| Web Sites | https://www.tokyo-park.or.jp/teien/en/ |
| Address | 9th and 10th floors, Tokyo Metropolitan Health Plaza "Hygeia," 2-44-1, Kabuki-cho, Shinjuku-ku, Tokyo (Tokyo Metropolitan Park Association) |
| Business Hours | 8:30 to 17:30 (Except for Saturdays, Sundays and national holidays) |
| Inquiries | TEL: 03-3232-3011 |