"Tastes of JAPAN by ANA" is a regional vitalization project that collaborates with the different prefectures in Japan to present the Land of the Rising Sun in all of its diverse glory.
Home to Ryogoku Kokugikan sumo hall, Sumida is the center of sumo culture
The very first sumo kogyo wrestling tournament was held at Eko-in Temple in Ryogoku, Sumida, in September 1768. Since then, sumo kogyo has continued to thrive to this day and developed into the current Grand Sumo Tournament. For sumo fans around the country, Sumida is a popular spot as the origin of sumo.
Past the sanmon gate in Eko-in Temple is the large monument called Chikarazuka, meaning power mound. Until the former Ryogoku Kokugikan was built in 1909, Enko-in was the venue for sumo kogyo tournaments for many years. The monument was erected in 1936 by the Sumo Association in memory of historic sumo toshiyori elders, and since has also been where new sumo wrestlers come to pray for strength, showcasing the continuance of strong bond between sumo and Eko-in to this day.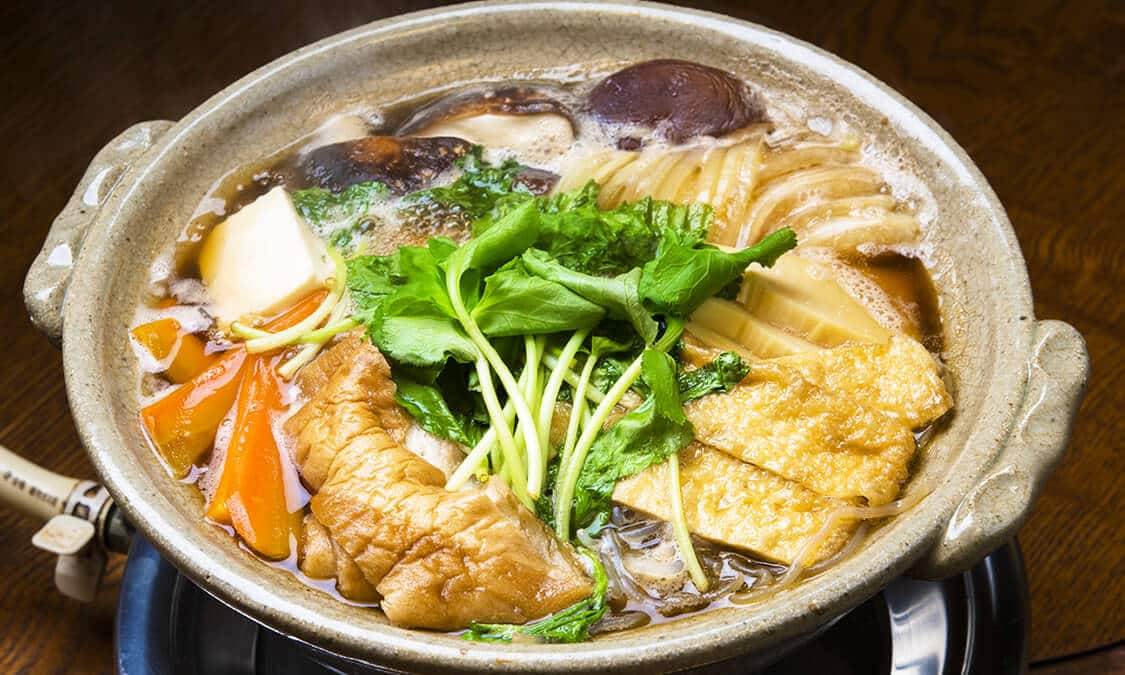 Chanko stew is said to have originated at the Dewanoumi-beya Sumo Stable in the late 1800s. While chanko is usually referred to the hot pot stew eaten by sumo wrestlers, it is actually a collective term for all of the wrestlers' meals, which means every dish from curry rice to pasta are all chanko. Several different stories exist on the origin of the term, but the most popular is that the oyakata (stablemaster) is called "chan" and his deshi (trainees) are called "ko," and since they eat together, their meals came to be called "chanko." Today, there are numerous restaurants offering chanko stew, so anyone can enjoy chanko without being a wrestler. The Ryogoku area is especially a hot spot for chanko restaurants.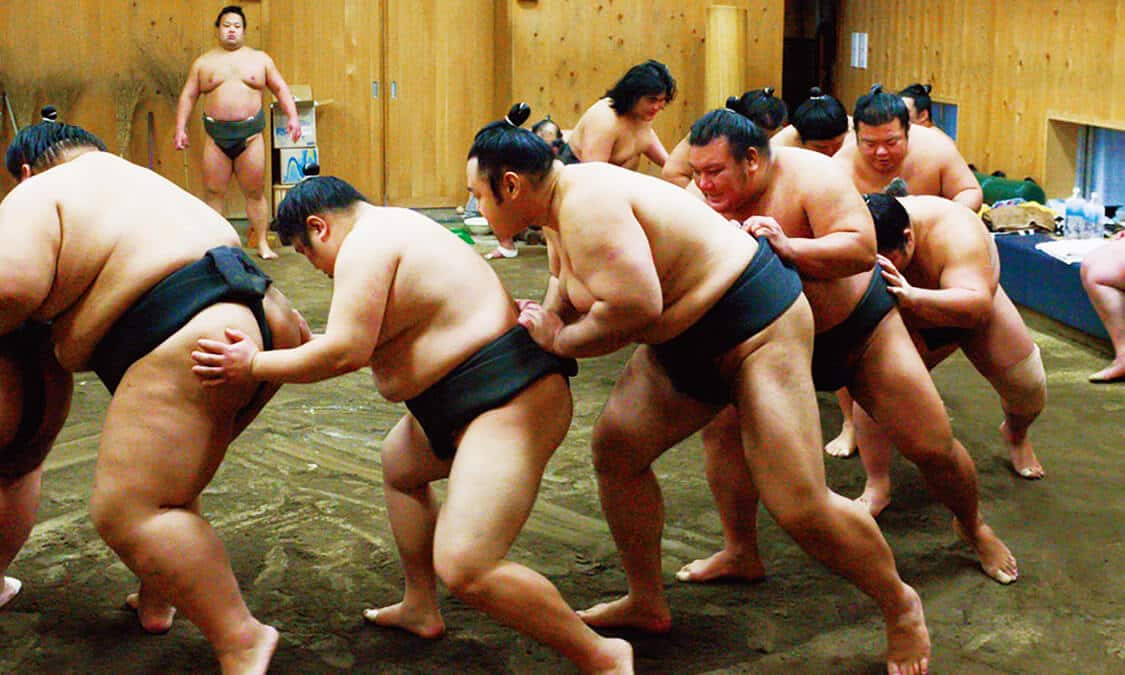 Sumo morning training session tour
Experience the world of sumo in this tour unique to Sumida. Visit a sumo stable during its vigorous morning training session, and then be treated to delicious chanko made by young wrestlers. (Non-regular tour, group reservations only. For details, please contact the Sumida Tourism Association.)
Location
| | |
| --- | --- |
| Name | Sumida Sumo Town |
| Web Sites | http://visit-sumida.jp.e.ux.hp.transer.com/ |
| Address | Sumida-ku, Tokyo |
| Business Hours | 10:00 to 18:00 (Sumida Tourism Association) |
| Closed | Saturdays, Sundays and public holidays (Sumida Tourism Association) |
| Inquiries | TEL: 03-5608-6951 (Sumida Tourism Association) |