"Tastes of JAPAN by ANA" is a regional vitalization project that collaborates with the different prefectures in Japan to present the Land of the Rising Sun in all of its diverse glory.
Enjoy seasonal landscapes in Shosenkyo, Japan's most beautiful gorge in Yamanashi
Nationally designated as a Special Place of Scenic Beauty, Shosenkyo is known as Japan's most beautiful gorge. It has a promenade along the valley where you can see unusual stones as well as enjoy the fabulous nature views of each season. The gorge is particularly beautiful during the autumn foliage season. The contrast of the autumn leaves with Kakuenbo, an oddly shaped rock 180 meters high, and the 30-meter-tall Senga Waterfall attracts a number of tourists.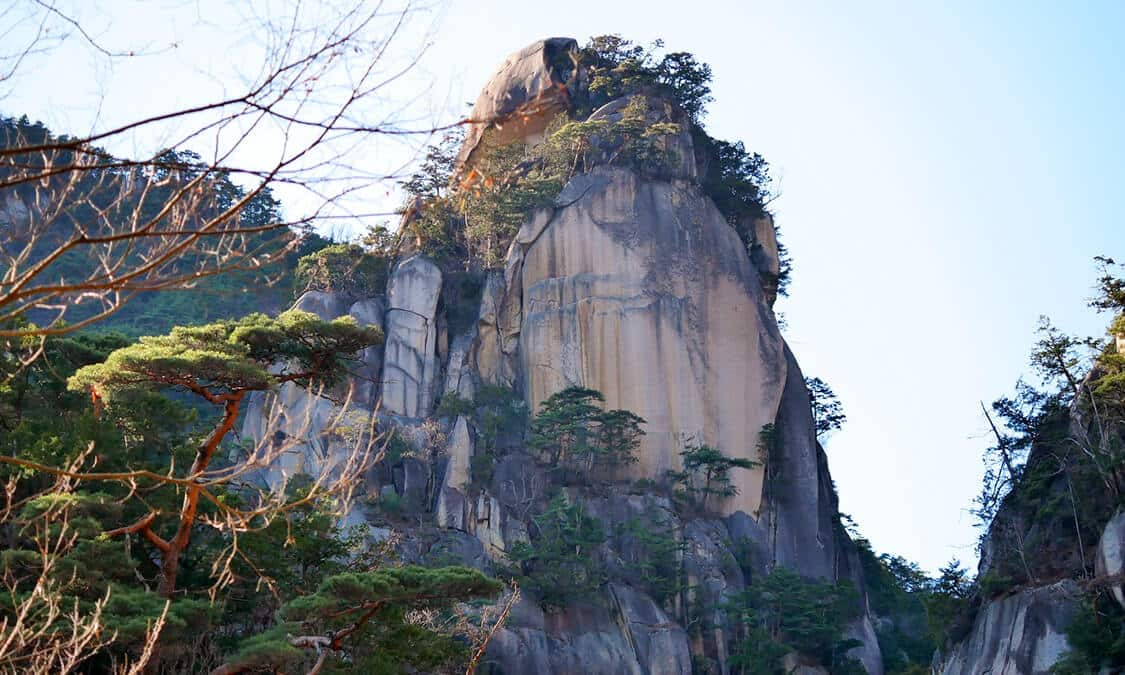 The rock was named after the monk Kakuen who is said to have used the top for ascetic training. Often referred to as a miniature version of China's Mount Taishan, the beauty of Shosenkyo Gorge fascinates visitors together with this huge, majestic rock.
The 30-meter-tall waterfall was created as a result of the earth's crust. Its abundant volume of water and location near parking make Senga Waterfall the most popular spot in Shosenkyo Gorge. The waterfall is occasionally lit up, which offers a magical experience different from daytime. Selected as one of the 100 best waterfalls in Japan, Senga Waterfall attracts people as a waterfall in the most beautiful valley.
Location
Name
Shosenkyo Gorge
Web Sites
https://www.shosenkyo-kankoukyokai.com/en/
Address
Takanari-cho, Kofu-shi, Yamanashi
Access
60 minutes' bus ride from JR Kofu Station and get off at Shosenkyo Taki Ue bus stop
Approximately 35 minutes' drive from Kofushowa IC on the Chuo Expressway
Approximately 35 minutes' drive from Futaba smart IC on the Chuo Expressway
Inquiries
TEL: 055-287-2158, 055-287-2555 (Shosenkyo Tourism Association)