Inspiring more people to enjoy table tennis.
Mima Ito plans to stand at the top of the podium during the Tokyo Olympics, but she has other important expectations. Specifically, she hopes the Games will expand the table tennis fan base and increase the prominence of the sport. "The sound of the racket hitting the ball and the speed of it flying back and forth are really amazing," she says excitedly. "If people see that, I think they will understand how interesting table tennis is. That's why I hope people will come out to see the best players in the world playing live."
Until recently, world-class players could be seen only at the biggest tournaments in Japan and other countries. Due to the growing popularity of table tennis, however, top-level tournaments are increasingly held in smaller cities across Japan. "I expect that even if people don't know anything about table tennis, they might want to go and check it out if a tournament is held in their town. It would make me happy if more people started to enjoy table tennis, and to help bring that about, I will play hard to achieve my goal of standing at the top of the Olympic podium."
Interview and article by TEAM A
- August 29, 2019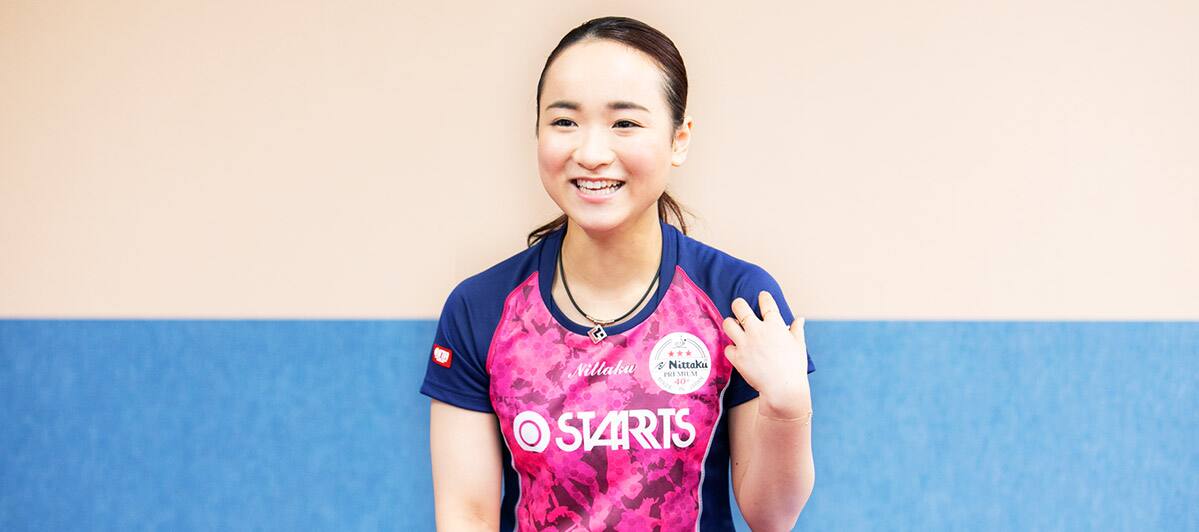 Learning to express hospitality in words and actions by transcending cultural and language barriers.
Many Japanese people want to make visitors from overseas feel welcome. Offering heartfelt hospitality and engaging in intercultural communication is enjoyable, even if the language barrier gets in the way. The truth is, people can communicate with each other simply by making an effort to connect. Yet, it is also true that understanding each other's words results in richer, more satisfying communication and makes it possible to welcome visitors more warmly and with even greater hospitality.
ANA Business Solutions aims to help people overcome language barriers and enjoy communicating with others. To achieve this, we harnessed the power of the Pocketalk AI translator – a device that supports 74 languages – and in September launched the POCKETALK® de OMOTENASHI Training program.
The program puts a heavy emphasis on role-playing. This is necessary because many people who use the Pocketalk device focus on the screen, rather than maintaining good eye contact with the person to whom they are speaking. During training, participants play the role of someone welcoming customers from overseas and learn to communicate while maintaining omotenashi no kokoro – the spirit of hospitality.
At ANA, we believe it is always important to maintain a spirit of hospitality when engaging with others, whether they are customers or not. We call this setsugu or welcoming. In order to express setsugu while using Pocketalk, we teach participants to maintain eye contact and exchange smiles as they communicate. Moreover, they learn to be conscious of the tone and volume of their voices, as well as their facial expressions.
Developing empathy is also an important aspect of training. In order to interact hospitably with someone from another country and culture, we must look at communication from that person's perspective. In Japan, saying less is a virtue, and our culture is one in which interpretation is necessary. In many other countries, people believe it's important to communicate in concrete terms and provide clear information, so it's necessary to understand those differences.
We are working hard to ensure that participants will be able to make good use of Pocketalk as soon as their training is complete. As reflected in the following comments, many feel the program has strengthened their ability to communicate and offer hospitality:
"Someone from overseas approached me to talk, and I was able to answer them with confidence."
"I was able to tell a customer about the story behind one of our products, and they appreciated it so much they made a purchase."
"I always thought I was communicating well, but after using Pocketalk, I was able to engage with people on an even deeper level."
"One of the best parts is that it doesn't only help with regular conversation; it also helped me improve my business communication skills."
Overseas visitors are expected to increase in the future – contributing to regional revitalization throughout the country – and you can make their stay even more enjoyable. We hope that you too will take part in the program and experience the satisfaction of offering great hospitality and engaging in effective intercultural communication.
To learn more about the training program, please visit:
https://www.abc.jp/service/anakenshu/ (Japanese Only)

Training session in Fukushima.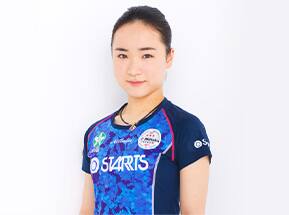 Table Tennis Player
Born in 2000 in Shizuoka prefecture. At the All Japan Table Tennis Championships in 2011, was youngest non-junior player in history to win a match, and in 2019, became first woman to win all three titles two years running. Ranked fourth in the world as of December 2019. Affiliated with Starts Corporation, Inc.