Even as you are filming, you don't know the ending.
Naomi Kawase, the official documentarian for the 2020 Tokyo Olympics, has never attended an Olympic event. "I've watched them on television," she quickly adds, "but I've never been to a venue, and I wasn't even born at the time of the previous Tokyo Games. I know nothing about the Games yet, and I'm really excited about what's to come."
With less than a year to the Opening Ceremonies, some events still haven't announced which athletes will be competing. From a filmmaker's point of view, this means that although the locations are set, many of the leading roles are yet to be cast. Undaunted, Kawase has turned her attention to those athletes who are expected to compete. She is particularly interested in the connection between their physical and spiritual dimensions, as well as the rising uniformity of international athletes.
"The way leading athletes look and speak is becoming increasingly homogenous. This has been common in the West for a long time, but it's remarkably interesting to see it happening in an island country like Japan. It wasn't the case during the Tokyo Games of Ichikawa's era, and it's interesting because I think it will offer insight into the Japanese identity."
In addition to the athletes, she is also curious about what impact the Games are having on the host country. "Everyone's talking about 2020, but what does that mean? That's what I want to explore. I want to think about this as a Japanese person and understand what this milestone brings to Tokyo and what it means for Japan."
Kawase then goes on to clarify her approach. "Documentary films are not simply records," she declares. "They have a narrative that is built on facts, and in this case, I create that narrative. I will film it from the perspective of a Japanese person in a way that only I can. One of the most unique challenges of making a documentary is that, even as you are filming, you don't know the ending."
In high school, Kawase was an excellent basketball player, and during her final game, she tearfully recognized the passing of her last moments on the court. Later, as she began her filmmaking career, she found great fulfilment in preserving moments, freezing them in time so they could be passed on to others. To her, it is an important responsibility, one that now extends to the Tokyo 2020.
"I want to fulfil the duty I was given," she says gently but with unmistakable determination. "I hope to create an original narrative that will shine a light on these events for future generations."
Interview and article by TEAM A
With the cooperation of the National Film Archive of Japan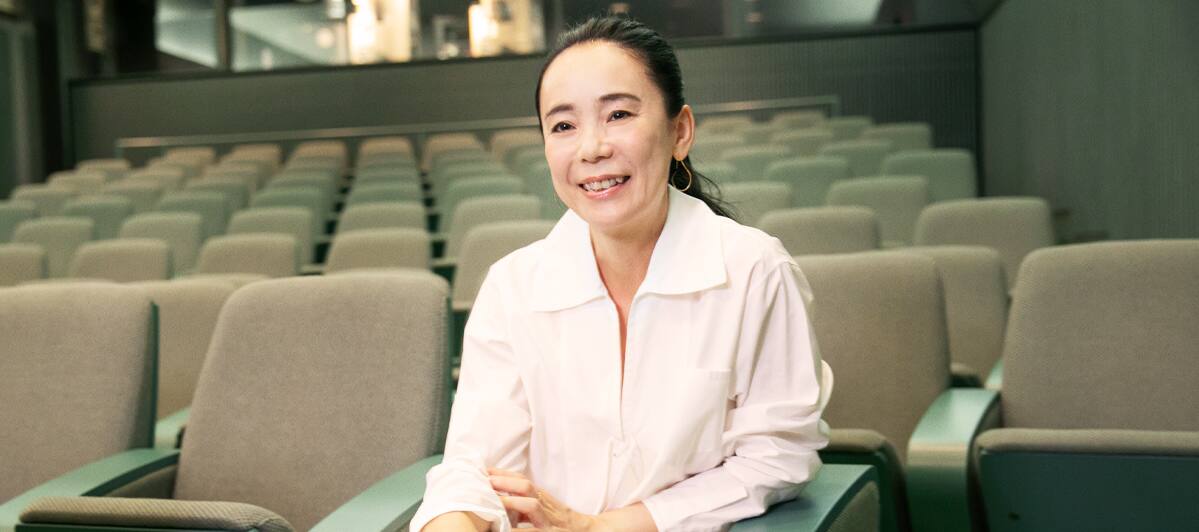 Making it easier for ANA Group employees to live in harmony with the environment.
Today, companies are able to operate successfully only if they maintain harmony with the Earth. Indeed, it has become widely accepted that environmental conservation, climate change countermeasures, and initiatives to protect biodiversity are fundamental social responsibilities. Accordingly, the ANA Group is focused on how best to realize Sustainable Development Goals (SDGs), an outgrowth of the Environmental Social and Governance (ESG) management initiative.
For example, many ANA Group employees work with local governments and other companies to achieve environmental goals. Such efforts include the ANA Forest of the Heart Project in Miyagi Prefecture, which supports environmental conservation and reconstruction; Team Tyura Sango, a coral conservation project that began in 2004 in Okinawa Prefecture; and efforts to preserve the exotic ecosystem at Yambaru National Park in Ogimi, Okinawa.
When it comes to environmental responsibility, we believe that every employee has something to contribute. This year, we began holding workshops that foster an awareness of the positive and negative trade-offs that arise from the work we do. Employees are asked to think about these issues and given the opportunity to help transform the negatives into positives.
Such an approach emphasizes to employees the importance of the contributions they make to their own communities. Those who have taken part describe how they feel more connected to the Earth and note changes in their daily behavior in regards to the environment.
The year 2020 marks a decade since the devastating Tohoku earthquake and tsunami. It is also the year of the Tokyo Olympics and Paralympic Games. For the ANA Group, 2020 represents a year of hope and opportunity, one in which each employee continues to cherish the relationships we have built with local communities; strives to grow the business sustainably; and lives in true harmony with the environment.
▼profile
Mami Sato
CSR Promotion
ANA Holdings Inc.
Hitoshi Kamimura
Senior Director
Environment
ANA Holdings Inc.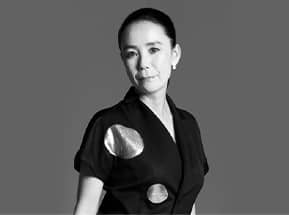 Film Director
Born in Nara prefecture. Her award-winning films deal with real-life stories and receive excellent reviews. Won the Golden Camera and Grand Prix at the Cannes Film Festival. Director for the Official Tokyo 2020 Olympics Film. The Japanese release of her latest work, Comes Morning, is scheduled for 2020.