World stage
Keisuke Honda comes on for CF Pachuca as lone striker in the 37th minute of the second half. At the team's Hidalgo Stadium, the opponents in the top-division Mexican Professional Soccer League match are Cruz Azul. Just before the final whistle, Honda scores a brilliant goal to seal a 4-0 victory. The second strike since his arrival at Pachuca confirms the Japanese player's recovery from a recent injury.

"I've always played as an attacking midfielder behind the forwards, but I'm also challenging myself to train as a forward player," he says the next day. "I think yesterday's goal is a testament to my training, but it's been a crash course learning this new position. Some players might be satisfied with just scoring a goal, but I see this as something I really need to work on. As a 31-year-old, the best thing I can do is to maintain a steady schedule of daily training and also ensure I don't lose time due to injury. The greatest challenge is achieving the delicate balance of improving skills while not damaging the body by training to excess."

In December, Honda will have the chance to showcase his progress on a global stage at the FIFA Club World Cup 2017 in the UAE. There, his Mexican club will represent North and Central America in a knockout tournament that also features the champions of five other continental federations and the host nation. Japanese fans hope Honda's recent return to the Pachuca starting lineup bodes well for the national team.

Ahead of the FIFA World Cup in Russia in June 2018, the Japanese international star burns with ambition to raise his game, even as he builds up his fitness after injury. A key player for his country at the past two World Cups, in South Africa and Brazil, he won't be satisfied simply by securing a place on the team.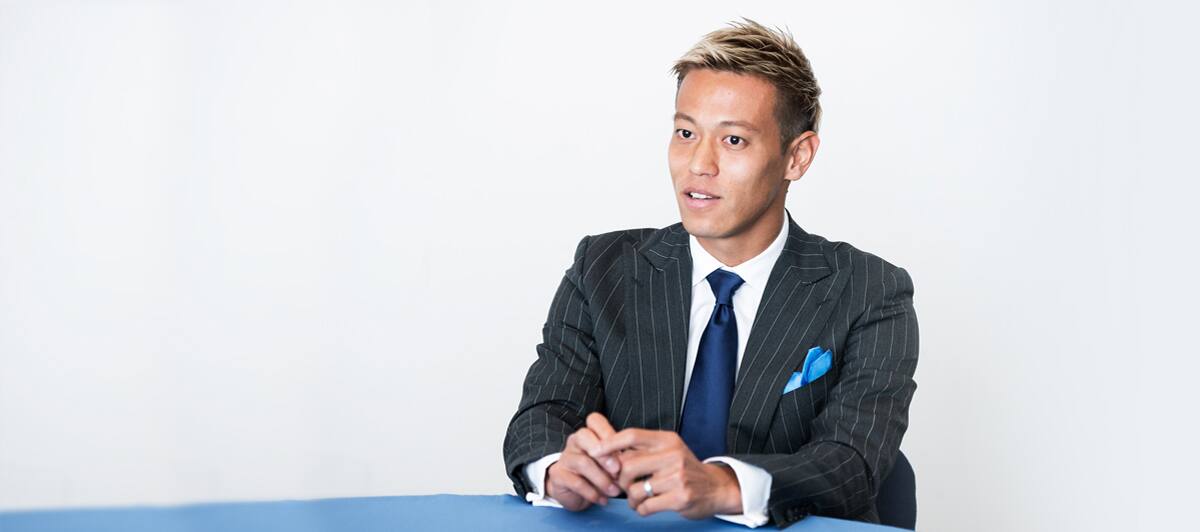 "I've always said that if the Japan team qualifies for Russia, then I want us to win - not only the World Cup, but every match we play in the tournament. I hope to be a standout performer and help lead the team to victory."

Speaking softly, Honda has an answer for doubters back home who say his confidence ignores Japan's performance at the last World Cup, when the team failed to progress beyond the group stage.

"Soccer is a game that gives every team the chance to win, even against one of the powerhouses," he declares. "Japanese people are often reserved about new challenges, but I embrace the challenge of taking on something new. I want to help the Japanese team to create soccer history."