The Champion Awakens
Recognized by Federer as the Best in the World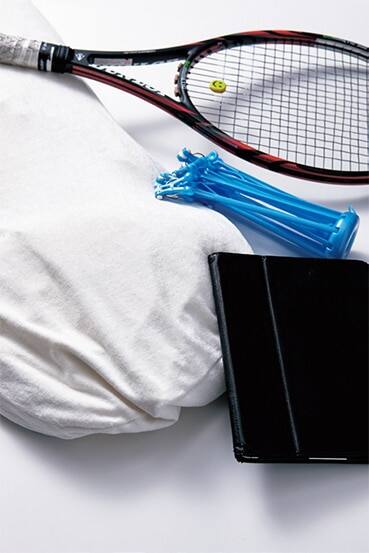 A 107-match winning streak, 3 straight years without a loss, and a world-record 45 men's wheelchair Grand Slam titles—professional wheelchair tennis player Shingo Kunieda continues to leave his mark on history with countless phenomenal achievements. But what is even more striking than these numbers is his unwavering passion for the game. Kunieda is never one to rest on his laurels. Even as he reigns unchallenged as the world's number one-ranked player, he constantly strives to push himself to new heights. It is this relentless pursuit of excellence that makes him worthy of being called a "true champion."
Tennis legend Roger Federer is said to have once declared that "Kunieda is closer to achieving a lifetime Grand Slam than I am." And just as Federer predicted, in 2007, Kunieda became the first ever Grand Slam winner in professional wheelchair tennis (*1). He has continued to stay on top of the world, completing his fifth calendar Grand Slam in 2015 with victories in the singles tournaments of the Australian, French, and U.S. Opens, and the Wimbledon doubles tournament (the only men's wheelchair tennis event held at Wimbledon).
Wheelchair tennis players travel just as much as the regular tennis players do, and compete in tournaments all over the world. Kunieda is particularly active in North America and Europe, spending around four months a year overseas. He often leaves his coach at home for non-Grand Slam tournaments, so he has to manage his own practices, and also the rest of his time. In all of this, it is high-quality sleep that is most important to him. He always stays awake during the flight. Then, after he checks in at the hotel, he sleeps soundly on his own pillow that he has brought along with him from home. This self-discipline is one of the reasons he is able to maintain a high level of performance despite facing a string of grueling matches overseas.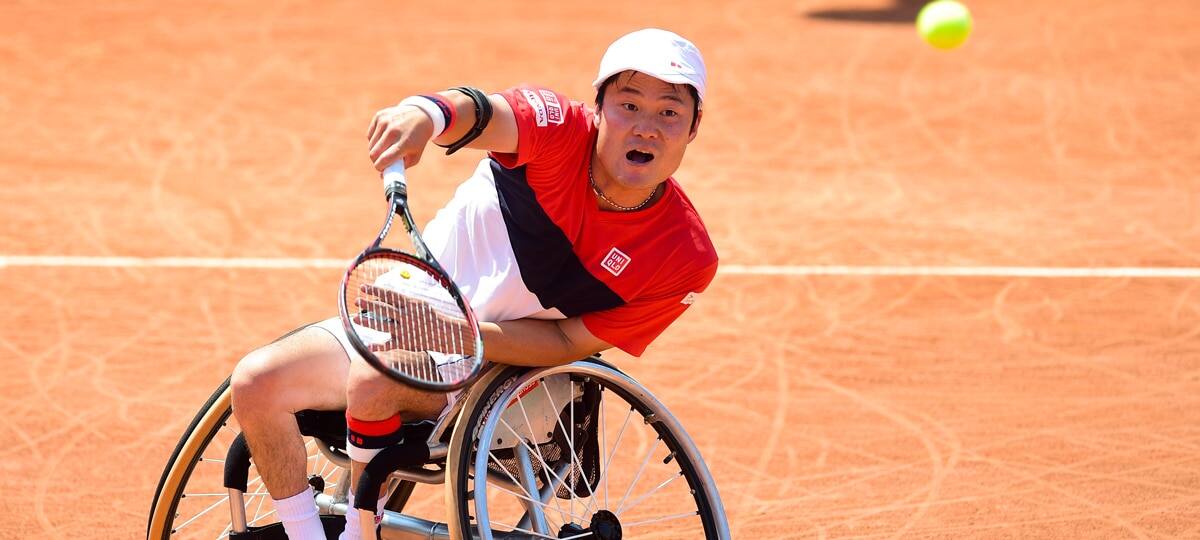 I had the opportunity to interview Kunieda on a number of occasions at the year's end when he was training in Japan. Over the past year he has managed to improve his already incredibly precise serve and thoroughly fulfil his goal of taking his game to the next level. When I asked him to look back on that highly-accomplished season, he said something that made me stop writing and just listen.
"I think I'm finally beginning to grow. Each match I play feels like the best match of my life."
We've seen how Kunieda continues to challenge himself, to go where no man has gone before. The lofty goal he is aiming for is to master the tasks that he has set himself and to continue to grow. That is why whenever he reaches a new peak, he never stays there for long. "Of course it's important to win," he says, "but I am still not yet a complete player. That's exactly why I'm working to get better."
"Last year, I think those cumulative efforts helped add greater technical and mental faculties to my game, and gave me the ability to more flexibly put them to use."
Kunieda vows to cut down any and all challengers coming for his crown.
(*1) Unlike today, in 2007 the four Grand Slam tournaments were the Australian Open, the Japan Open, the British Open, and the US Open.