The Words that Took Him to the Top: "I am invincible!"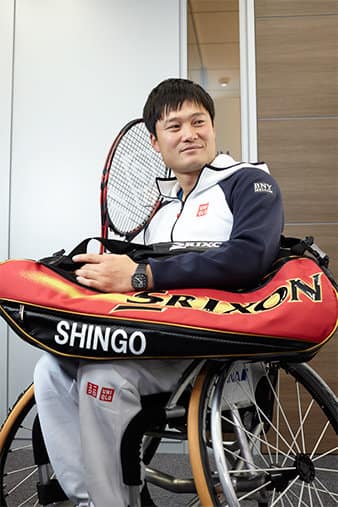 Kunieda's insatiable appetite for self-improvement, which lies at the heart of his tennis ability, was gained by overcoming a major personal crisis.
Ten years ago, Kunieda achieved his ultimate goal of climbing to the number one spot in the world rankings. But somehow his new title made him fall into a slump. "I've lost my motivation," he would say. Even when his coach Michihiro Maruyama, who had been training him since he was 17, lay into him during practice, all he would do was simply return the balls hit to him. No longer chasing anyone, he'd lost sight of his goal as well as himself.
It was not until a few months later that Kunieda began to see the light at the end of the tunnel. While playing in yet another match, for an instant moment he was overcome with joy, hitting one ball after another. "Tennis is fun," he thought. Kunieda recalls that moment.
"I realized that I could motivate myself with my own personal growth, not just defeating my opponent. After that, every shot, practice everything became fun and worthwhile. I'd cared so much about winning that I'd forgotten how much I'd enjoyed tennis and how much I'd wanted to get better at it. Since changing my mindset, my enthusiasm for the game has never wavered."
Another episode in Kunieda's tennis career that cannot go unmentioned is his encounter with Ann Quinn, an Australian mental coach. Giving him counsel at the Australian Open venue in January 2006, she drove home the point that if he wanted to be world number one, he had to project the aura of "I am the best player in the world!" both on and off the court.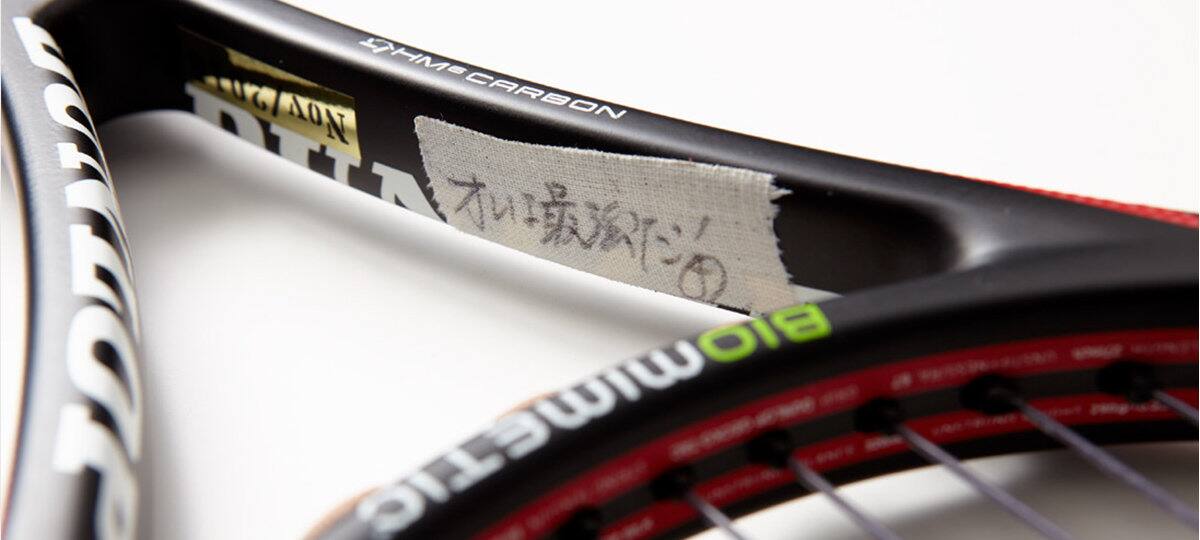 Since then, he would yell, "I am invincible!" in the restaurant for athletes at the tournament venue or in front of the mirror at home. Embarrassing, yes, but the more he did it the more he could feel any timidity he had dissipating. He threw himself into his training, and learned new techniques. Whenever he would be down in a match, all he had to do was yell and he could relax and recover his confidence. He still never forgets to write those magic words that lifted him up on his racket and mouthpiece.