The Start of a New Era: In a Class of His Own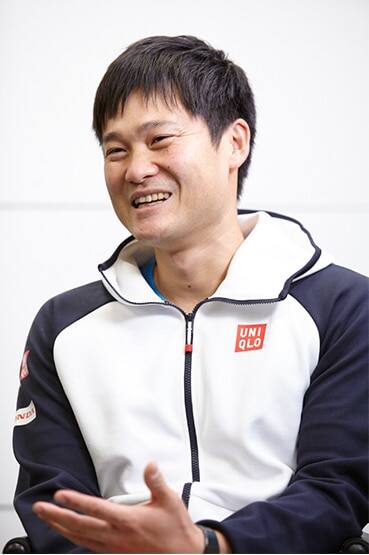 Men's wheelchair tennis has also entered the "power tennis" era. Needless to say, Kunieda is one of the top power players, but there's no denying that his greatest weapon is his lightning-quick movement across the court. He covers more of the court and reaches more balls than anyone else. The powerful forehand that he can unleash off-balance? The backhand down the line when he really needs it? These are all grounded in his world-leading ability to navigate the court.
Around 2013, a number of players in their early twenties started to emerge, and for a moment people focused on what looked like a changing of the guard. But as quickly as these new competitors grew, Kunieda continued to develop his game at an even faster rate, leaving them in the dust. Attack him with powerful strokes? Kunieda would counter with error-inducing deep returns. With the savvy of a seasoned veteran, he had an answer for anything they would throw at him.
The more I play against someone, the better I can see through his tactics and his tennis. I think that has a stabilizing effect on my mindset. I'm hoping three peat in the international tournament in Brazil."
With experience comes growth, and Kunieda's tennis continues to mature. The future is bright for Kunieda.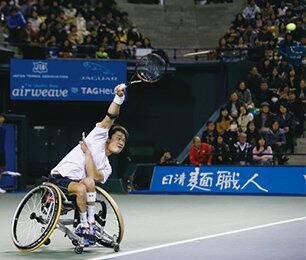 Professional Wheelchair Tennis player
Born in 1984.The only player in Wheelchair Tennis Men's Singleshistory to achieve a Calendar Year Grand Slam, in 2007, 2009, 2010, 2014 and in 2015.
Also a Gold medalist of the Summer Paralympics Games, Men's Singles in 2008 and 2012, Men's Doubles in 2004.
※As of December, 2015