Tangible and intangible
Momoka Muraoka first rode a sit-ski in elementary school and started competing seriously in her second year of junior high school. She now spends about half the year outside Japan, including for training on snow at camps. Like other alpine skiers, sit skiers travel around the world to compete in World Cup events. Momoka has visited many countries, such as the United States, Chile, Switzerland and Australia, and taking part in the Paralympics in Russia.

Back home in Japan, Momoka sometimes experiences frustrations interacting with people. Life might be easier if somebody nearby would offer a little help when she can't get over an uneven section of pavement, or when she can't reach an item on a high shelf in a store.

"Some people notice when I'm having trouble, but others pretend they don't see me," she says. "Also, if a person stops their bicycle on the sidewalk or a group of pedestrians are walking side-by-side, there isn't enough space for a wheelchair to pass through."

The issue isn't simply about creating a physical environment with flat surfaces. While the design of our daily surroundings is certainly important, there are also non-material ways we can do better, by being more thoughtful and aware of others.

Momoka recognized the importance of both tangible and intangible elements before she started dorm life as a member of Waseda University's Ski Team. To accommodate her, universal design improvements were made at the dorm, creating wide doorways and ramps for wheelchairs as well as eliminating small differences in floor level. Even so, she remained uncertain about whether she would be able to live easily with students her own age who might be unfamiliar with disabilities.

"I found out later that my teammates had similar worries," she says. "They weren't sure whether they should make a special effort to reach out to me, so they kept their distance."

In time, they became closer naturally as they lived together. Without being asked, Momoka's teammates helped her when she needed it. Momoka didn't feel any hesitation telling them what she wanted to do or asking for a little help. She says that so far "everything's gone fine."

Meanwhile, through their exchanges with her, Momoka's friends learned more about disabilities and became more considerate toward other people. "They've told me that after getting to know me, they started helping more people in their daily lives," she says. "When I hear that, it makes me truly happy."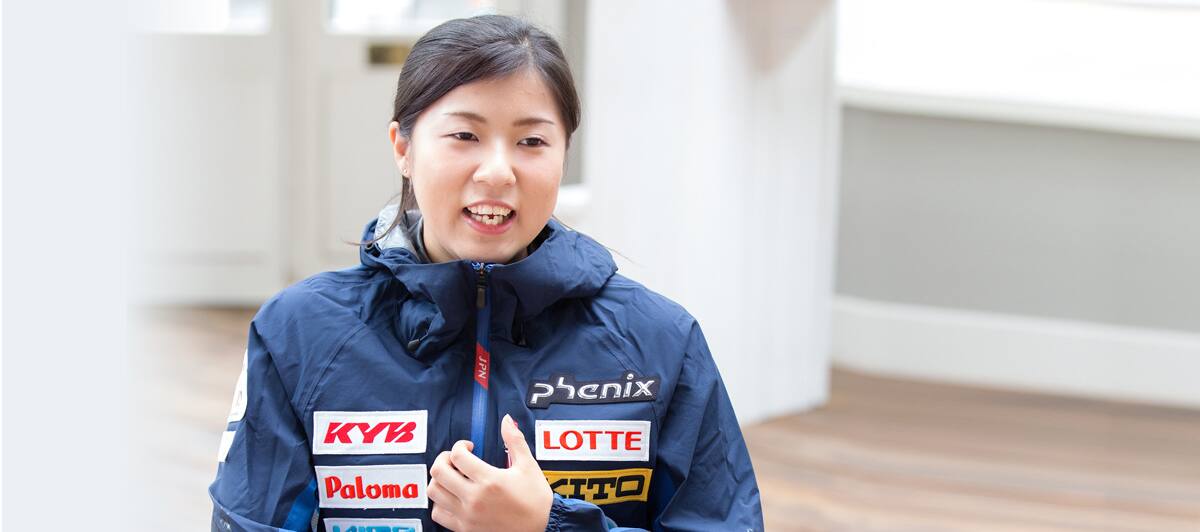 Momoka is less upbeat when she talks about how society treats the disabled. "People with disabilities are no different," she says. "We think about the same things as everyone else. Many people out there still pity us or think we have a tough time, but that's not how it is. We want to be treated just like anybody else."

Three summers from now, the world's biggest sporting event will be held in Tokyo. Ahead of 2020, Japan aims to create a more barrier-free environment to meet the needs of all visitors. As a Paralympian training for PyeongChang this winter, Momoka hopes to continue to raise awareness about people with disabilities. Still a student at Waseda in Tokyo, she believes that the capital will also become a better city if it can provide smart assistance so that locals can offer support to all visitors with difficulties, whether they are disabled or not.