Driven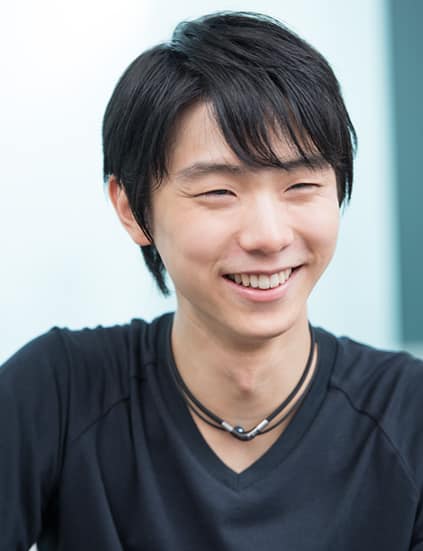 Athletes have only one opportunity every four years to win gold at the highest level, but in recent years it has been rare for figure skaters to compete continuously at the top international tournaments. Some take breaks for physical and mental renewal, but it's increasingly difficult to get back on the podium. The rules get more complex every year, the level of skill is so high that athletes have to perform quadruple jumps of different kinds, and expressive ability must connect with the technical elements. There's also tougher competition from emerging rivals.
Despite all this, Yuzuru has no plans to step away. "I think it's because of the sport's multi-faceted nature," he says. "A figure skater has to have many qualities to succeed: expression, skating skills, plus the ability to jump, spin and step. Of course, my major assets are in the technical elements and the way my skills work together, but I can learn a lot from what other athletes do well. It's tough to compete at the top level, but that isn't a big pressure for me. I look forward to working more on particular aspects, aiming to upgrade my overall skill set by focusing on the individual elements. I'm constantly driven to get better."
Yuzuru has big hopes for the upcoming PyeongChang Games. "I definitely want to win the gold medal!" he states without hesitation. "I aim to be champion at every event I enter, so it's the same desire I always have to win gold. The Games only happen every four years, but it's still a competition like the annual tournaments." How would he follow up a second Olympic gold? "Well, I guess I'd just want more!"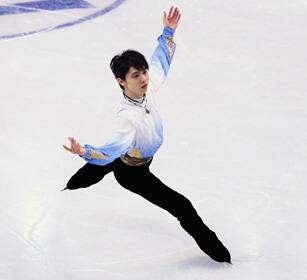 Figure skater
Born in 1994 in Sendai city, Yuzuru started skating at four years old. In 2010, in the third year of middle school (9th grade), he became world junior champion. At the Sochi Olympics, he won Japan's first gold medal in men's figure skating. In 2015, he scored a combined total of 330.43 points, the best in figure-skating history. A leader in the sport, he is now aiming for a second straight Winter Olympic gold. He belongs to ANA skating team.
Photo by Getty images / Kyodo news images