Golden goal
Yuzuru Hanyu is bidding to accomplish something that has not been achieved in men's figure skating for 66 years: win the gold medal at two consecutive Winter Olympic Games. Four years after Sochi, the biggest event in winter sports is nearly here again.
Back in August last year, Hanyu's skating already looked in great shape. Right before the season started, in a public practice session at his training base in Toronto, Canada, his jumps are tight and well executed. While some athletes build gradually to peak performance, Hanyu's form indicates he's already very much set for a second straight gold.
The Japanese athlete admits to thinking about the gold medal, but he also has a higher goal. "I want to look back someday and be able to tell myself that it was definitely a winning performance," he says. "Before that, I have to put in the necessary effort and prepare one step at a time to maximize my chances of completing quality jumps."
"The most important thing is to compete in PyeongChang. I want to be in top physical condition, so I'm prioritizing my health and making sure I practice in the right way. After skating for 18 years, I'm finally mature enough to realize this."
The remark resonates because at times Hanyu's physical condition has kept him from skating at his best or forced him to rest. It's something he has experienced too often.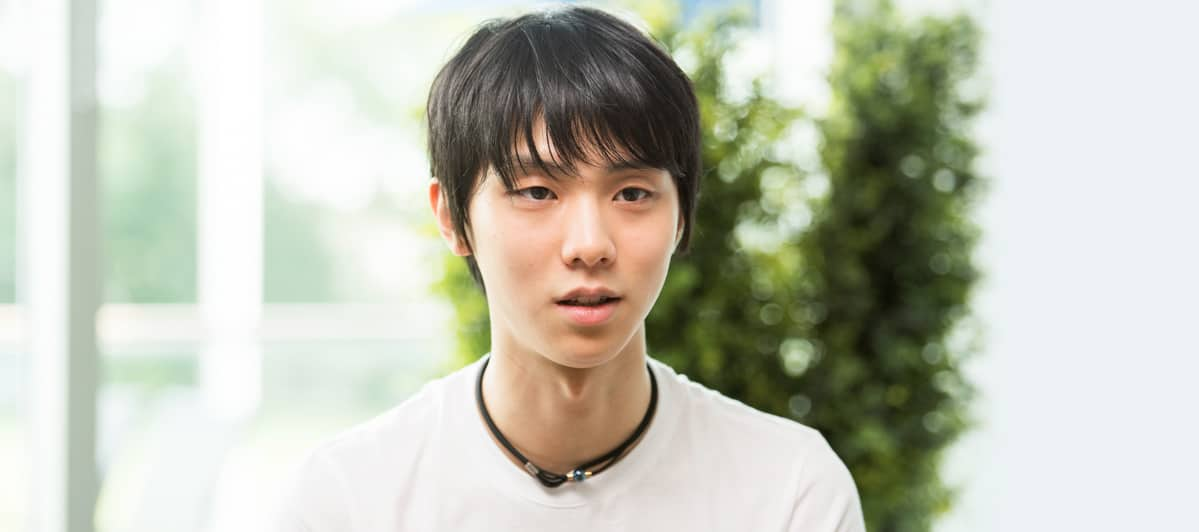 "It's agony to lose a senior competition, but the most upsetting thing is not being able to practice," he says. "That's nothing but hardship and frustration for me. It was extremely challenging and disheartening when my home rink was put out of action by the Tohoku earthquake in 2011 and when I've had to take time off the ice to recover from injury."
After overcoming so much past adversity, Hanyu must have feared the worst when he suffered an injury during official practice for the NHK Cup in November and had to pull out of the event, casting a cloud over his preparations for PyeongChang.
"My life has had its big ups and downs," he admits at the start of the season. "I think I've experienced the full swing of the pendulum. Hardships and disappointments helped make me who I am today."