Premium Class Services on Domestic Flights
information

Meal service times will change from October 29, 2017.
[New Meal Service Times]
Breakfast : Flights with departure times up to 10:29
Lunch : Flights departing from 10:30 to 13:29
Light Meal : Flights departing from 13:30 to 16:59
Dinner : Flights departing after 17:00

* Services on Japan domestic flights will be renewed as of October 29, 2017. For details see here.
Breakfast, Lunch, and Dinner on Flights Departing from Other Airports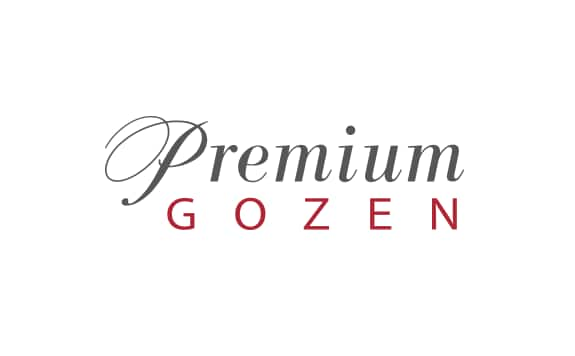 Local specialties and seasonal menu items are served on flights which depart from airports other than Haneda, Itami, Kansai, New Chitose, Fukuoka, and Nagoya.
Premium GOZEN on flights departing from Akita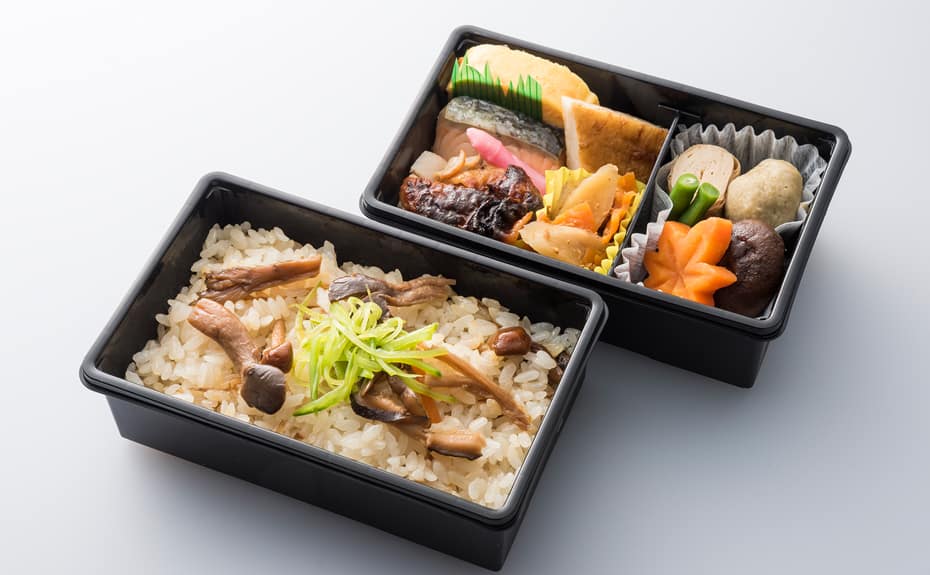 The meal features teriyaki Hinai-jidori chicken, revered as one of Japan's three tastiest local chicken brands. Enjoy the chicken's flavor, which becomes richer as you chew, and the distinctive texture deriving from the elasticity of the meat. The meal comes with mushroom rice using Akitakomachi rice, a rice brand representative of Akita. Savor the taste of autumn.
Supplier: Restaurant Sora, Akita Airport, Terminal Bldg., Ltd.
Restaurant Sora serves a wide variety of both Japanese and western dishes using local produce, including Hinai-jidori chicken and Akita beef, regardless of whether or not the food items are widely known. This well-received restaurant provides a view of the expansive airport apron and runway outside the window, allowing you to enjoy your meal while looking out arriving and departing airplanes.
Premium GOZEN on flights departing from Tokushima
The strong currents in the Naruto Channel allow Tokushima's sea bream to develop a generous amount of fat. To bring out this highly regarded sea bream, Kito Yuzu citrus from Kito village in Tokushima Prefecture is used, resulting in an excellent delicacy with an elegant aroma. The chicken in the simmered item is Awaodori chicken. Raised meticulously in Tokushima's lush natural environment for more than 80 days, the chicken is characterized by low fat, a satisfying, chewy texture, and a sweet, rich flavor. Enjoy the meal containing abundant produce of Tokushima Prefecture.
Supplier: Sawa Food Service Ltd.
Sawa Food Service has been providing the taste of homemade food ever since the company's founding. Paying respect to fresh produce of Tokushima, employees of the company are appreciative of being engaged in food production in an environment where they can directly feel the growth of local produce. Sawa Food Service is always striving to provide satisfactory ingredients and reliable food while maintaining a high level of knowledge about food and pursuing good taste and health.
* Image shows sample items.

* With the exception of the box of sweets that comes with Premium SABO, please do not take the bento box from the aircraft.
If you must take the bento box with you for unavoidable reasons, please note the storage instructions and expiration date on the label.

* The menu items described are examples. On some flights, menu items may differ from those described.

* On some short-haul flights, refreshments will be served instead of the Premium GOZEN bento boxes.