Consumption tax imposed on the sale of food and drink
The consumption tax rates imposed on products to be sold and consumed during the flight, products to be sold as souvenirs, and alcoholic beverages shall be 10%, 8%, and 10%, respectively.
Kizakura LUCKY MOUSE (350ml) Alcohol content 8% Served with one snack item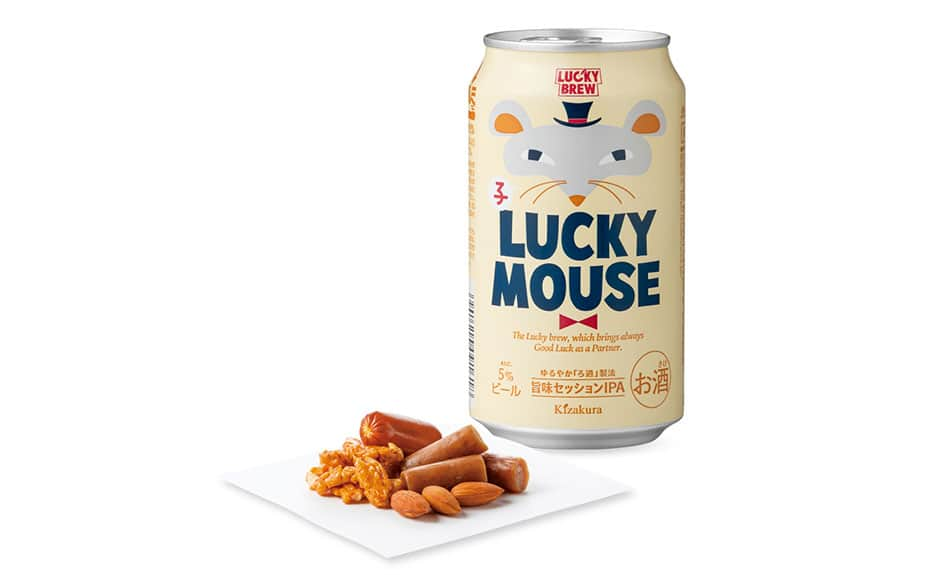 This beer boasts a fruity, rich aroma and a crisp bitterness.
Made with American citrus hops, the beer exudes aromatic notes of citrus fruits.
It is also produced with the very same rice used to make Japanese sake, and fushimizu water which is taken from the famous underground springs in Kyoto's Momoyama hill area.
These three carefully selected ingredients are used in copious amounts to create a refreshing, palatable beer with a rich taste.
The Zodiacal Rat shown on the can symbolizes the prosperity of descendants and success.
Join us in a toast to happy new year!
All Domestic Japan routes
Kabosu Highball (340ml) Alcohol content 5% Served with one snack item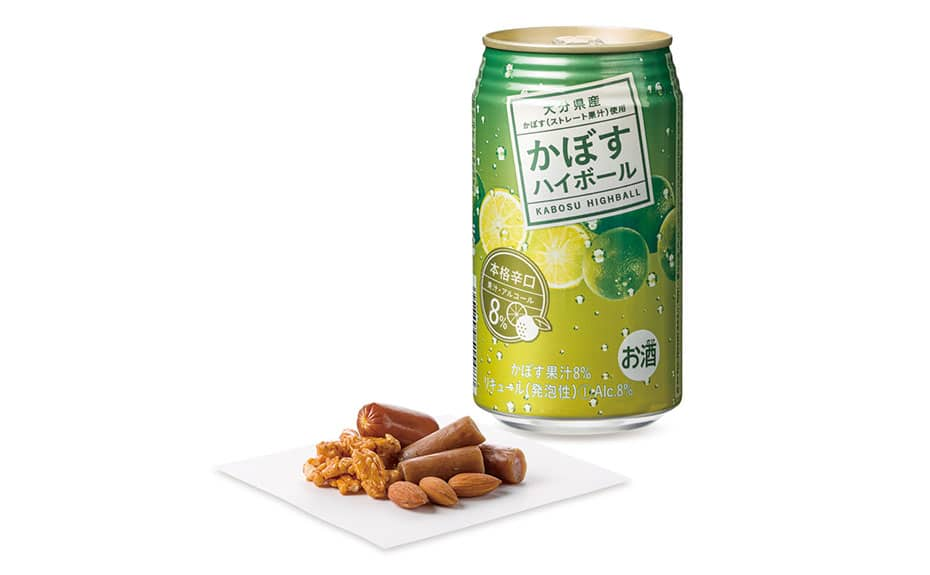 Made with pure kabosu juice, this Japanese highball made in Oita Prefecture provides a great balance between strong acidity and slight bitterness.
It is refreshing on the palate and dry going down the throat, and is rounded off with a crisp aftertaste. With its well-judged sweetness, this dry citrus highball will leave you wanting more!
All Domestic Japan routes
Whiskey & soda/beers (350ml Can) Served with one snack item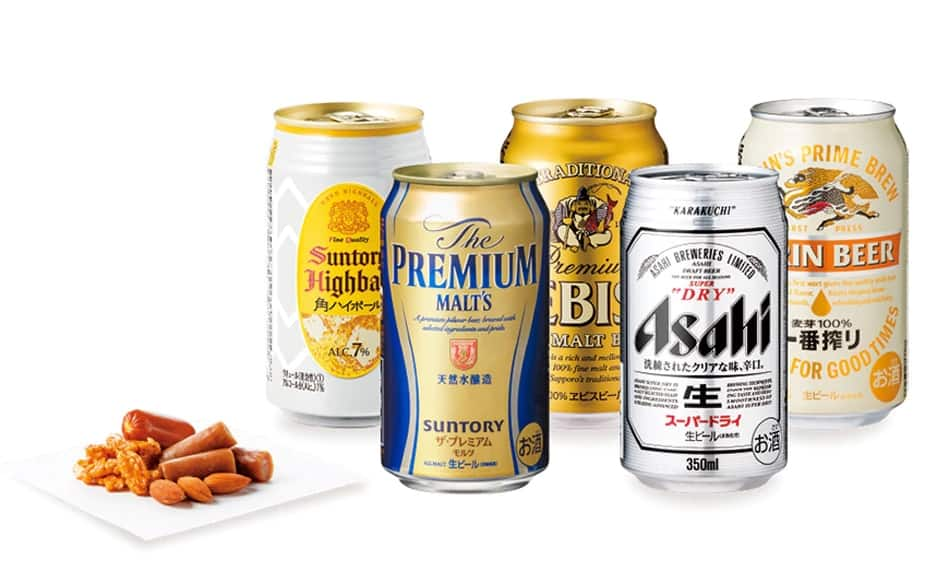 All Domestic Japan routes
Notes

The brands and set products offered are subject to change without prior notice.
Drunk driving and underage drinking are prohibited by law.
Alcoholic beverages will not be offered for sale if the passenger cannot be confirmed to be 20 years of age or older.