Paid services: Haneda Airport Pay-in Lounge Service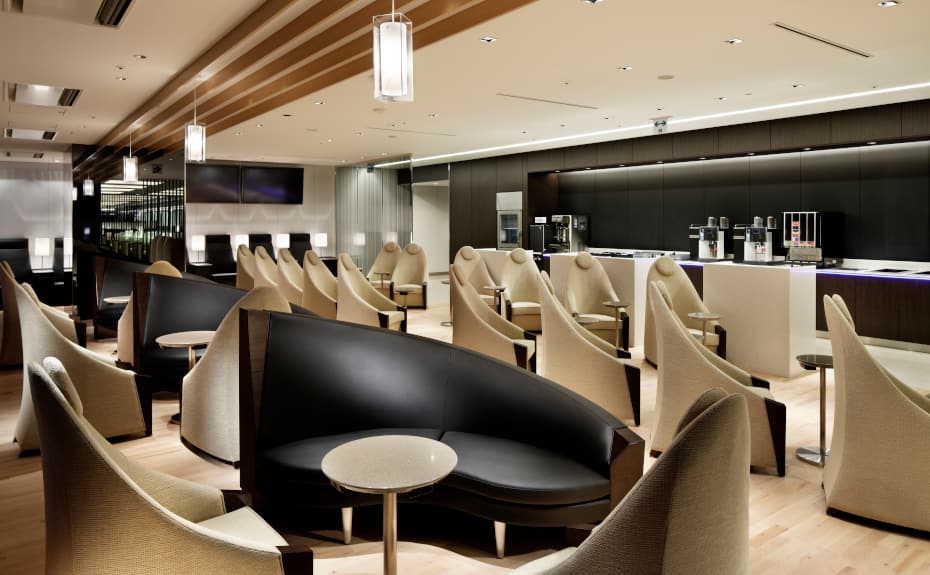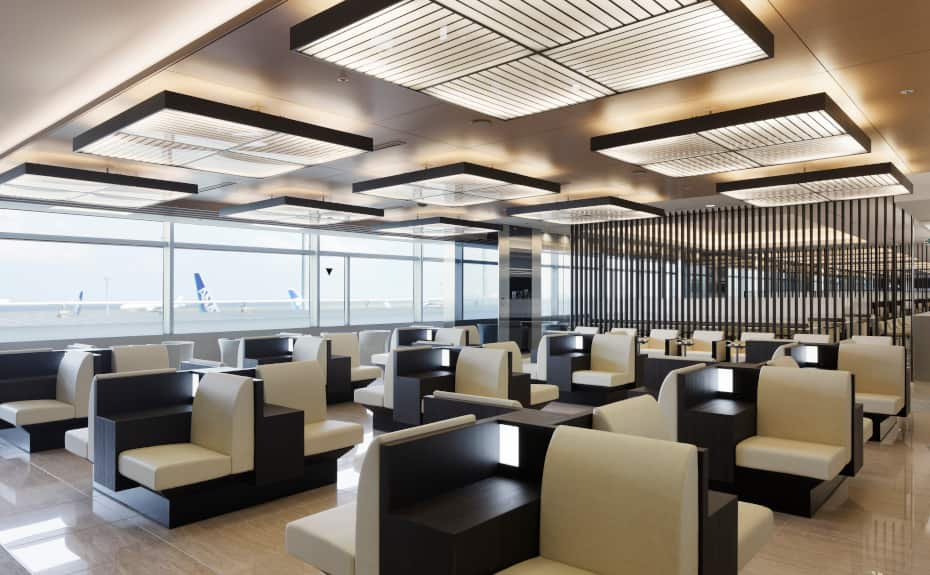 "ANA LOUNGE" may be used for a fee at Terminal 2 in Haneda Airport for domestic flights.
The lounge provides a variety of services including beverages that will quench passengers' thirst and wireless Internet connection for those who wish to check the latest news or their email before boarding their flight.
We hope passengers will take advantage of this convenient service during their vacation or while on a business trip.
Passengers flying with ANA
Not available for passengers traveling as part of a group or a tour.
Customers flying on StarFlyer (SFJ) flights cannot book the lounge service as these flights depart from Haneda Airport Terminal 1.
ANA LOUNGE at Haneda Airport for Japan domestic flights
Main South: 5:15 AM - 9:00 PM
Main North: 5:15 AM - until the departure of the last flight
JPY3,100 per access/per person
Only payable with Japanese yen in cash.
Children aged under 3 years who are accompanied by persons aged 20 years or over may enter free of charge.
Reservation through ANA Website
Upon completing your purchase, please apply using the Paid services button under the reservations menu.
Advance Reservation by Phone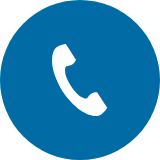 ANA Domestic Reservation and Customer Service Center

0570-029-222
(fixed rate from anywhere in Japan)

03-6741-8800
(Tokyo)
Service Hours (Japan): 6:30 - 22:00 (available year round)
Notes

Reservations can be made from after flight ticket purchase until 18:00 on the day before departure.
Please note that the lounge may not be available when it is fully occupied.
Customers who have advance reservations should go to the purchase/boarding counter at Haneda Airport Security Checkpoint A or C. Upon paying the fee, you will receive a Lounge Coupon. Please note that the fee is only payable with Japanese yen in cash. Please hand your Lounge Coupon to reception when you enter the lounge.
Lounge Coupons may only be used by the person whose name is written on the front of the coupon. Each coupon may only be used once and is valid for Lounge access for one person.
Lounge Coupons may only be used before departure, at the airport lounge of issue, and on the date of issue.
If the Lounge is full, you may be asked to use a different Lounge, or you may not be able to access to the Lounge. In such a case, you may request for a refund only at the departure airport on the day of the departure.
ANA "Diamond Service," "Platinum Service" members, ANA Super Flyer's card members and "Star Alliance Gold" members are allowed to use the lounge free of charge by submitting the member's card. Other passengers flying in Premium class can also use the lounge at free of charge. For details, see Eligibility List for Airport Lounge for Domestic Japan Flights.
If you have an international flight ticket (with a ticket number starting with "205") and wish to use the Haneda Airport Pay-in Lounge Service, you can make an advance reservation via the ANA International Reservation and Customer Service Center. (This cannot be done online.)