Passengers Traveling with Pets [Japan Domestic Flights]
Notice

As the various handling procedures will be different for Peach-operated flights, you are kindly requested to see the information on the Peach Aviation page before you travel on such flights.
Assistance for passengers traveling with pets

ANA will provide "Special Support" to assist you traveling with your precious pets which are family members.
* The handling will differ for pets that are transported as air cargo without their owners. For details, please contact the cargo service counter (cargo area) of the airport where you will be checking in your pet.
For Your Pet's Safe Journey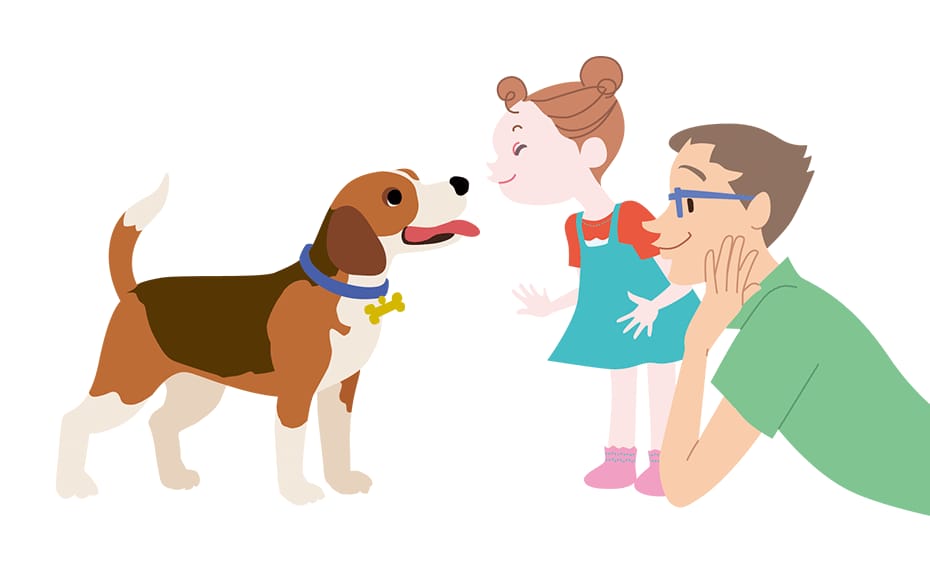 For a comfortable and safe journey, ANA will handle your pet with the utmost care, but since an aircraft is different from its usual environment, there may be a possibility that its physical condition may be affected. Please read the following points before you travel with your pet.
Flow of check in and pick up at the airport
1. At the Baggage Drop-off Counter
Check in your pet at the baggage drop-off counter.

Please come to the counter early as more time will be required than usual to check in.
* Your pet may excrete in its cage due to stress from lengthy travel and changes in environment. Please take your pet for a walk and allow it to relieve itself before bringing it to the baggage drop-off counter.
* For Premium Class customers, check-in is also available at the "ANA PREMIUM CHECK-IN" and "ANA SUITE CHECK-IN" counters.
*Regardless of the airline for your connecting flight (ANA/non-ANA), you may have to pick up and check in your pet again at the connecting airport if your layover is longer than 2 hours.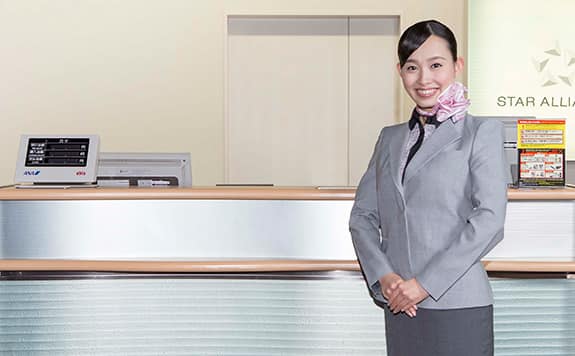 Submit the prepared consent form and pay the domestic flight pet fee.

■Domestic flight pet fee: JPY 6,000 (excluding some routes)
Payment can be made with cash, credit card, ANA travel vouchers, or ANA gift cards.
Your pet is kept at an air-conditioned counter or holding area until 15 to 30 minutes before departure.
■Has your pet eaten?
Once your pet is checked in, you will not be able to feed it. Please feed your pet in advance.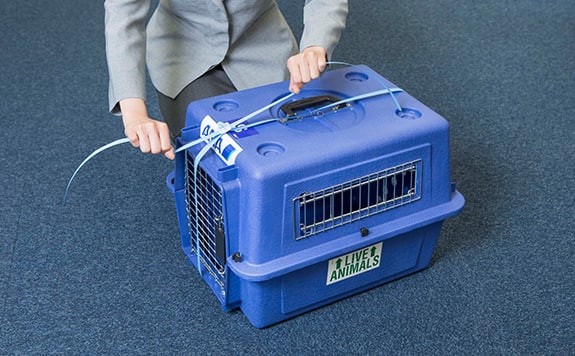 4. Moving to the Aircraft
Our staff will bring the pet to the aircraft.
Our staff will safely deliver your pet to the aircraft by truck.
■Temperature Changes in Summer and Winter
The moving of your pet to the aircraft, as well as the loading and unloading processes, are performed outside. There may be significant changes in temperature and humidity, especially during summer and winter.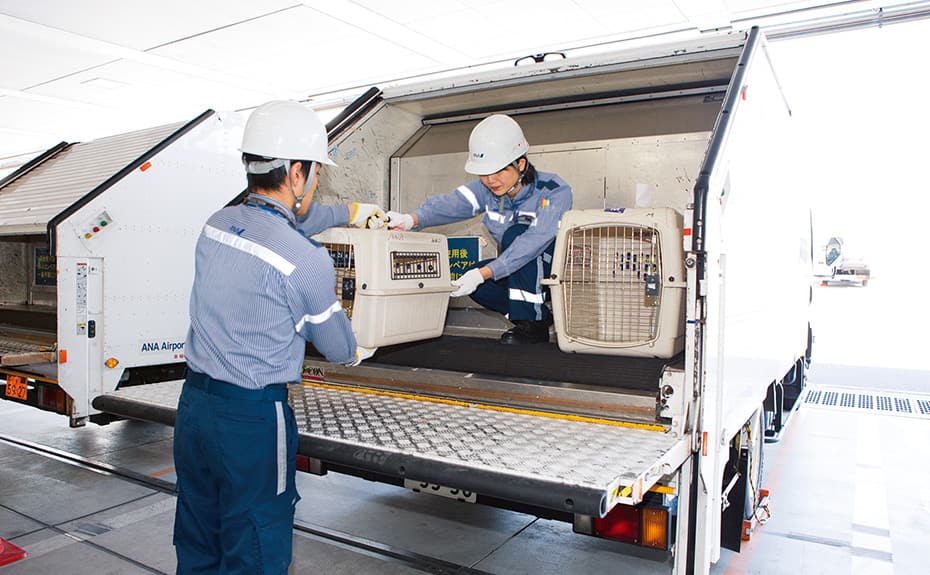 5. Loading to the Aircraft
Your pet will be carefully loaded into the cargo compartment of the aircraft.
Staff will carefully load your pet into the bulk cargo compartment of the aircraft.
■Temperature and Humidity Control
The bulk cargo compartment is temperature-controlled and humidity-controlled, but outside temperatures may affect its environment in a way that differs from the passenger cabin.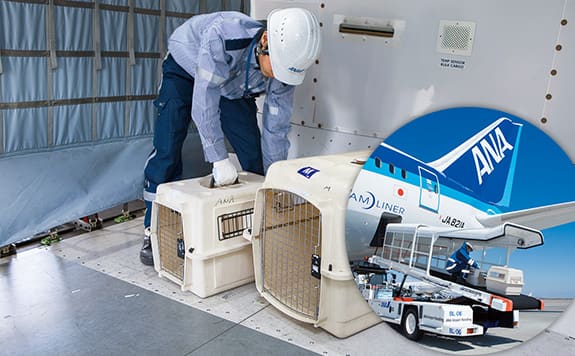 Your pet will be returned directly to you in the arrival lobby.

After arrival, staff will carefully carry your pet from the aircraft cargo compartment to the airport and hand it over to you directly. After experiencing the change in environment, some pets may feel unwell after returning home. Please keep your pet as calm as possible after arriving at your destination.