Elderly passengers (Japan Domestic Flights)
Assistance for elderly passengers

We will provide assistance to seniors in various situations for their safe and pleasant journey.
How to make a reservation and other procedures
You can select your seat(s)*1 when making reservations and purchases*2 on the ANA website, and the ANA Reservation and Information Center.
*1.

Please note that your assigned seat may change due to aircraft changes or other reasons beyond ANA's control.

*2.

Note, however, that from 3 days prior to (and including) your boarding date, you will need to purchase your ticket before you can specify your seats.
To passengers aged 65 and over
If there are vacant seats on the day, you can also use profitable "Senior Special".
We provide all necessary help, including guiding you to the boarding gate at departure and guiding you to the person picking you up at arrival.
It is possible for people seeing you off to accompany you to the boarding gate. Please speak to a member of airport staff if you would like them to be able to do this.
Due to security reasons, only 1 person is permitted to accompany the passenger to the boarding gate.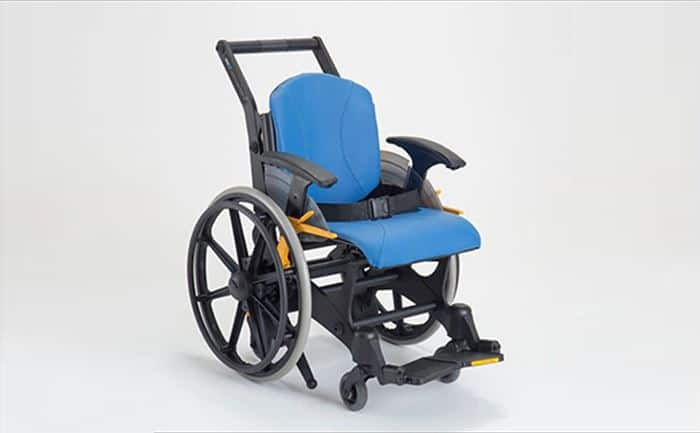 Wheelchairs are available at all airports. Reclining wheelchairs and narrow aisle wheelchairs to reach your seat on the airplane are available at some airports.
Electric carts (only in Haneda Airport Terminal 2)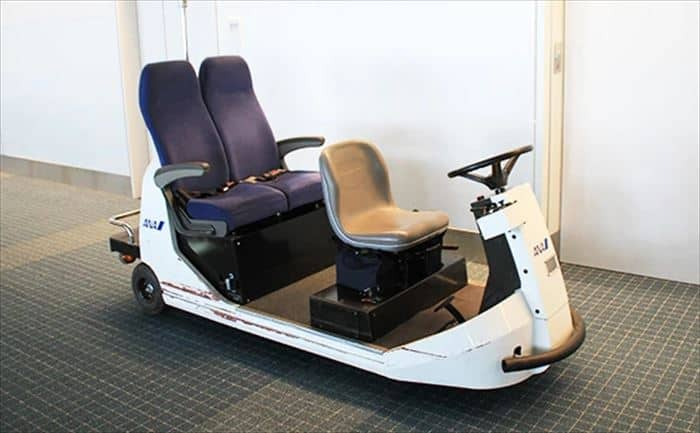 (Available time) 8:00AM-7:00PM
Passengers who have difficulty walking to the boarding gate can use electric carts in the Departure Gate Area in Haneda Airport Terminal 2.
Please ask counter staff for the service on the boarding date.
Electric carts are limited in quantity and subject to certain restrictions.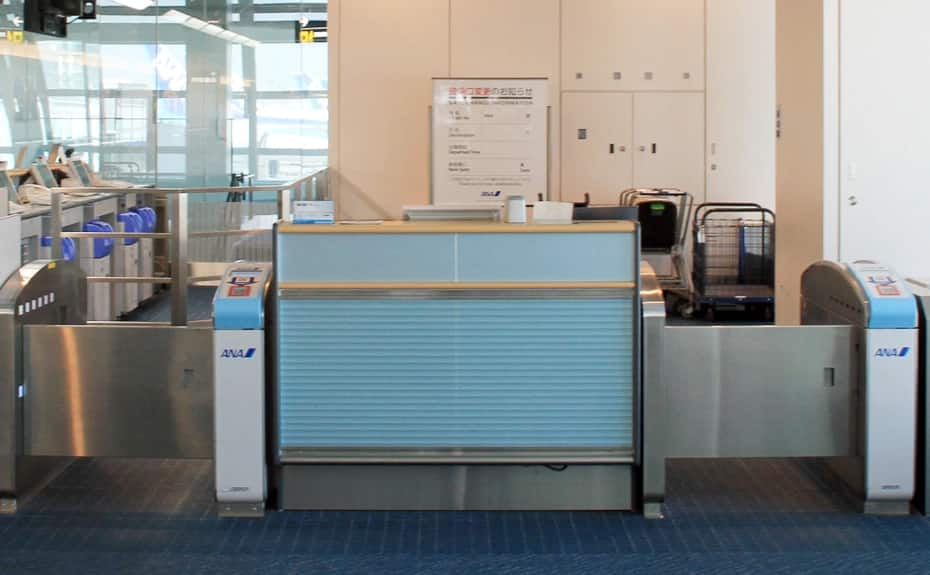 When boarding, we guide elderly passengers who require help before guiding other passengers.
If you wish to use this service, please contact ANA's boarding gate staff at your earliest convenience.
This service may not be available due to flight status.
Lending of cabin wheelchairs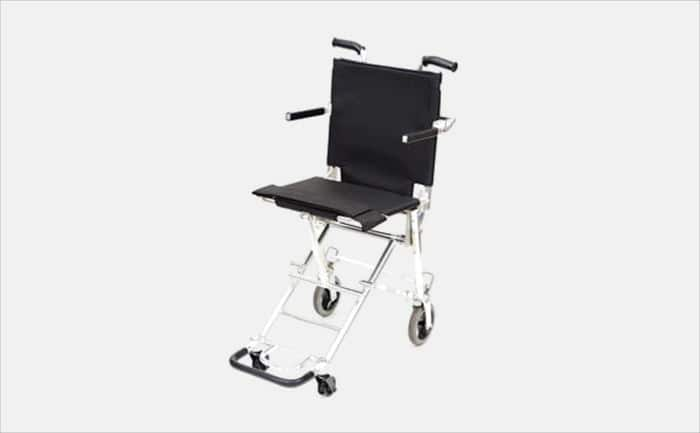 Our aircrafts are equipped with a cabin wheelchair for your convenience on board.
Please do not hesitate to ask our cabin crew.
Flights operated by Oriental Air Bridge are excluded.
Reliable service in the cabin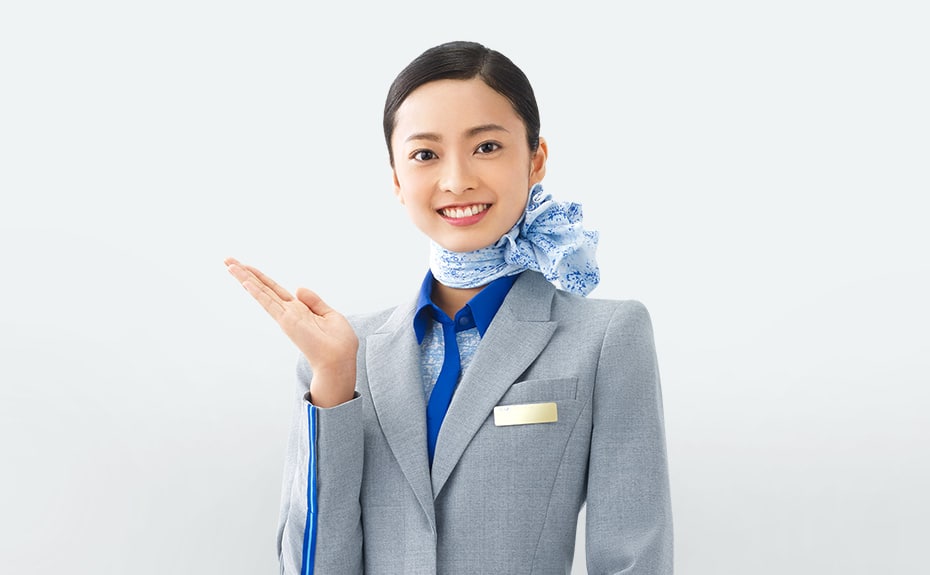 We will gladly assist you with stowing your luggage. Please feel free to ask our cabin crew.
Please do not hesitate to contact our cabin crew if you need further assistance.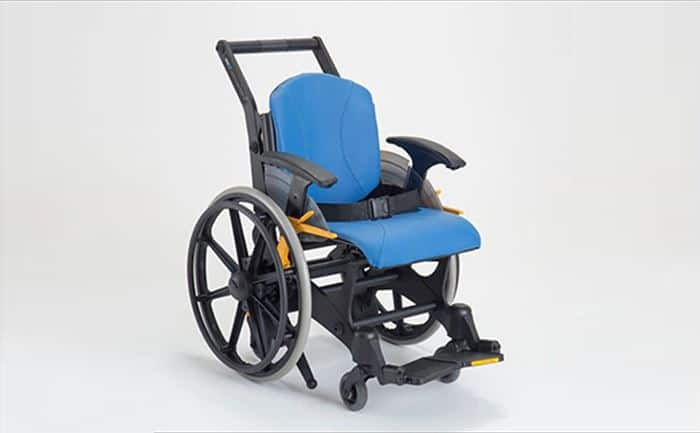 We provide service in response to your requests such as guiding you to the person picking you up and guiding you to stops for public transport in the airport. Please feel free to ask our ground staff.
Customers using Haneda Airport
With Nihon Kotsu's Support Taxi (Care Taxi) service, you will be collected by a highly experienced driver who will also provide you with support within the airport, giving you the peace of mind you need. Please visit the Nihon Kotsu homepage for further details and information on how to request the service. (Information is available in Japanese only.)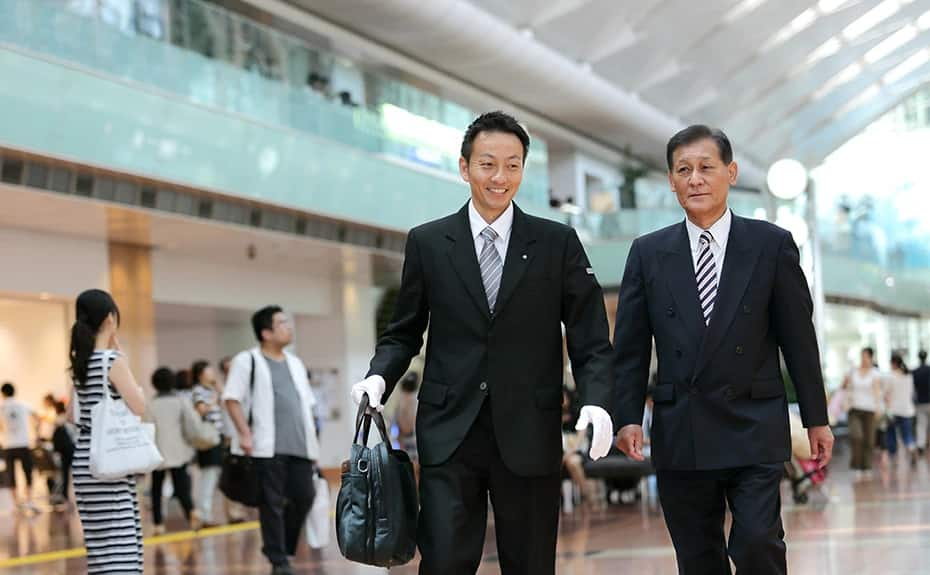 Notes on Using the Service
Note to passengers using a wheelchair
 Since cabin storage space is limited, you will be asked to check your own wheelchair at the counter. If you use ANA's wheelchair service, we will assist you in moving to your seat. Please let us know if you would like to use your own wheelchair to/from the aircraft.
If you use an electric wheelchair, please let us know the size, weight and type of battery when you book your flight.Also, please check-in at least 60 minutes prior to your departure.
There are certain limitations by law for checking in/carrying on electronically powered wheelchairs equipped with lithium ion batteries. Please review Spare Electric Wheelchair Batteries before your trip.
Note to passengers using walkers (e.g., rollators)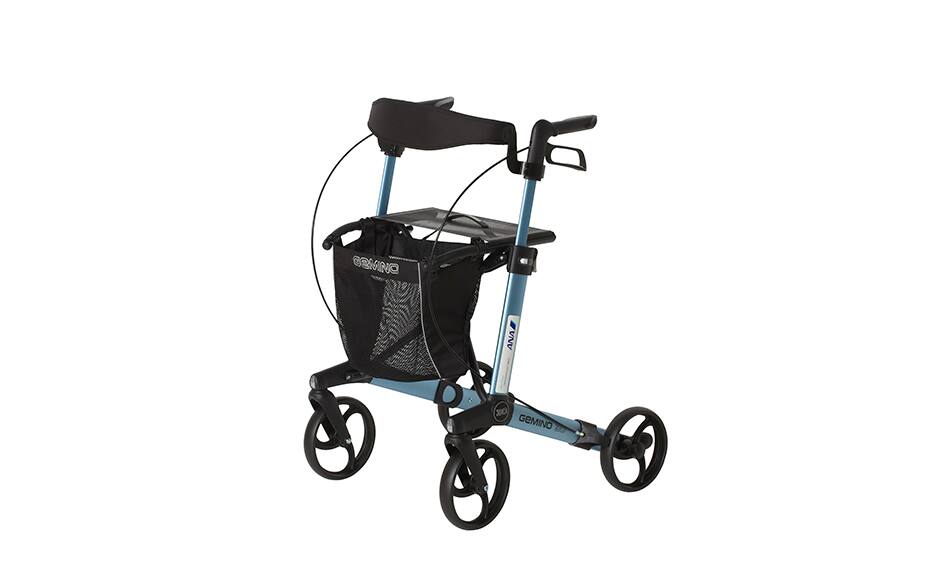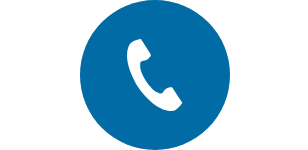 Business hours: 6:30-22:00 (All year around)

0570-029-709
(Fixed rate within Japan)

03-6741-1120
Toll call number
Dial a number above and select "1" when the automated voice system is prompted.
If you need to make an inquiry outside of the business hours of 09:00 to 18:00, please contact ANA.
Operator hours are currently different. Please see Contact Us for details.
For passengers who require assistance
For your pleasant journey, ANA is happy to help you.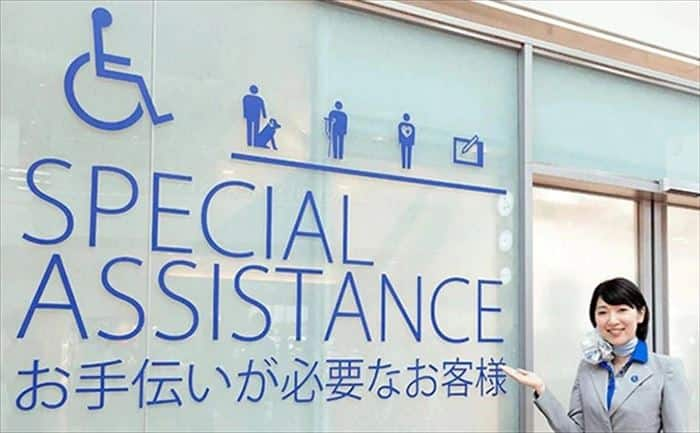 The ANA Group provides assistance for passengers with disabilities or for those who are ill or injured to assure a safe, secure and comfortable travel.