Find out information about the ANA lounges for international flights at Haneda Airport Terminal 2.
At Haneda Airport Terminal 2, ANA will be opening Japan's biggest international flight lounges in terms of both space and seating.
Their interiors are designed by the internationally renowned Japanese architect Kengo Kuma based on the concept of "Ichigo ichie" (treasure every encounter as if it were once in a lifetime). With their impressive architecture giving a real sense of Japanese tradition and design recalling a traditional Japanese garden, they serve as a worthy gateway to passengers departing from Japan. In addition, the ambient and artistic lighting imbues the whole of the lounges with a natural blue color. Take a moment to relax before departure and experience ANA's unique brand of Japanese hospitality.
This area features the "DINING h" restaurant as well as a noodle bar and a LIVE Kitchen, where you can enjoy dishes prepared fresh to order right before your very eyes by our chefs.
Enjoy a drink or two from one of our bartenders, including a variety of cocktails, wines, Japanese sake, and beers. In the morning, you can also perk yourself up with a coffee from one of our baristas, such as an espresso or caffè latte.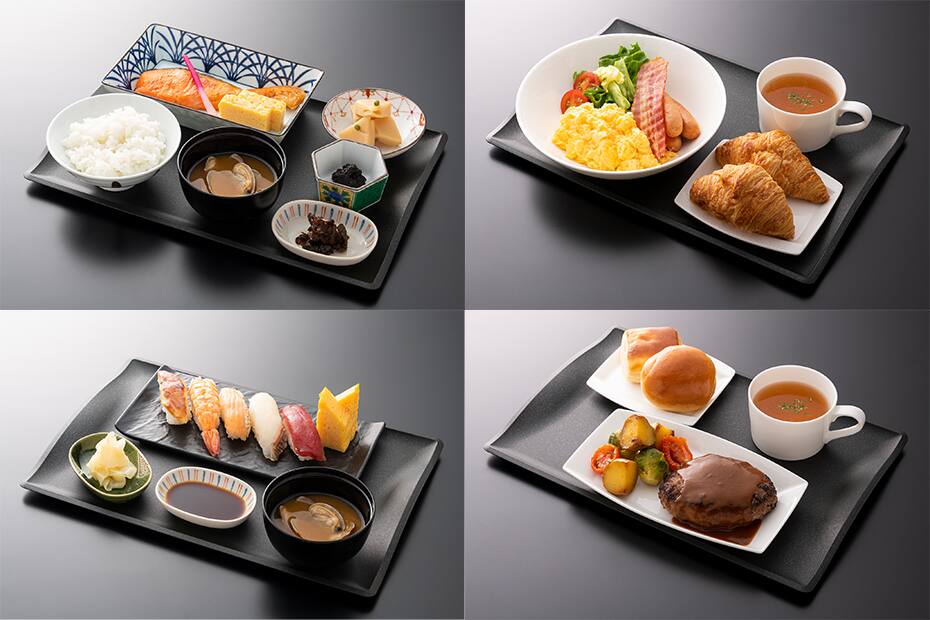 Photos are for illustrative purposes only.
Located on the 3rd floor of the ANA SUITE LOUNGE, DINING h offers a restaurant-style experience with a full-course menu offering an extensive range of Japanese and international cuisine, including steak and tempura dishes. In the LIVE Kitchen, you can enjoy our chefs prepare your food fresh to order right before your very eyes. Dine on egg dishes in the morning, sushi in the evening, and more besides, or get soba or udon dishes from our noodle bar.
Make the most of the extensive dining options on offer in the ANA SUITE LOUNGE.
Please kindly note that our menu lineups are subject to change due to countermeasures against the novel coronavirus (COVID-19).
The ANA SUITE LOUNGE reception and the traditional stone path and bamboo grove evoke a Japanese garden, and provide a special sense of relaxation.
Toilets

Multi-purpose Lavatories

Dining

Noodle Bar

Bar

Nap Room

Private Room

Nursing Room

Smoking Area

Baggage Lockers

Shower

Changing Room

Photocopier/Fax Machine

Phone Call Area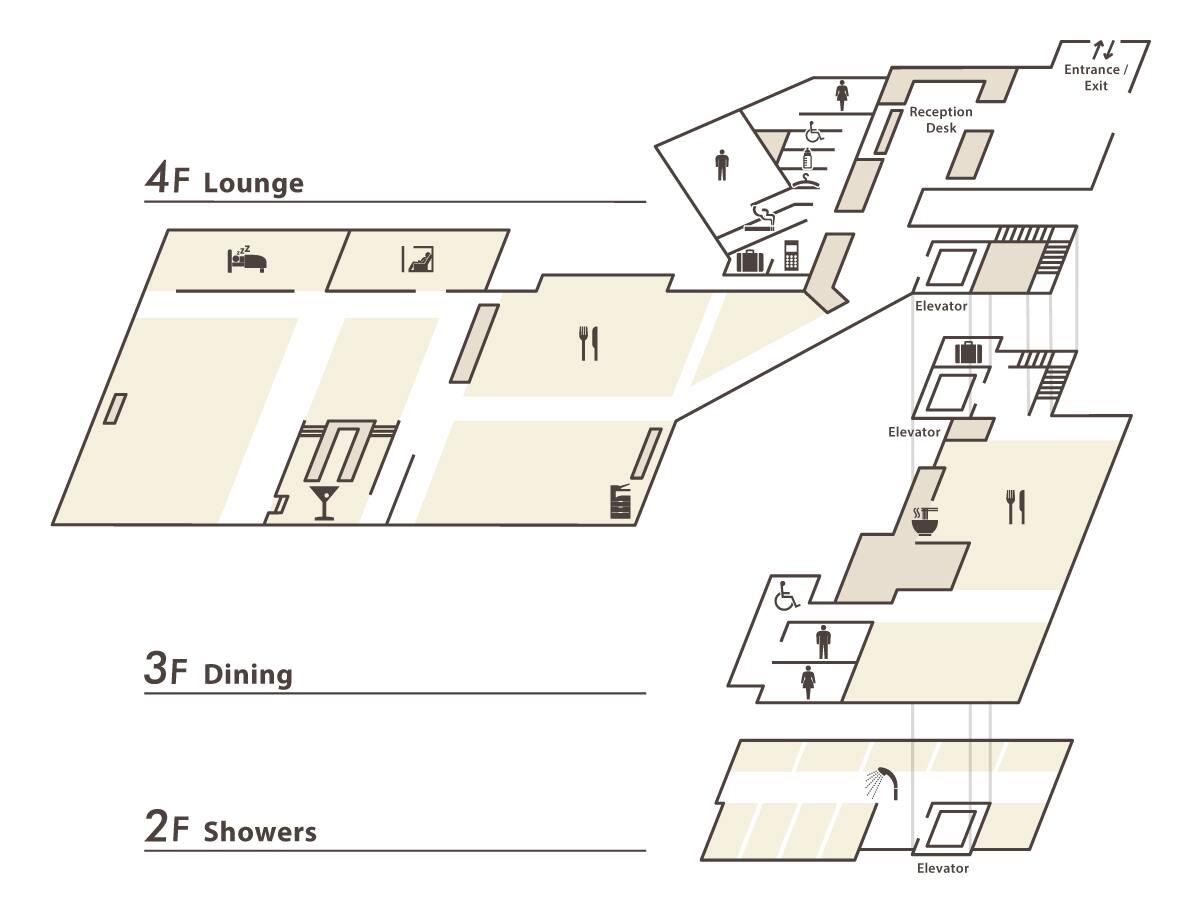 5:00 AM until departure of final flight of the day
LIVE Kitchen
6:00 AM - 11:00 AM, 6:30 PM - 12:30 AM (scheduled)
DINING h
6:30 PM - 12:30 AM (scheduled)
BAR Counter
6:00 AM - 12:30 PM, 3:00 PM - 12:30 AM (scheduled)
Beyond immigration at Haneda Airport Terminal 2
Facilities and Service Details
Toilets, multi-purpose lavatories, showers, phone call area, photocopier/fax machine, baggage lockers, nursing room, diaper changing table, smoking area, food/drink service, newspapers, magazines, Wi-Fi service
Eligibility varies by both boarding class and member status.

Please check the Rules Regarding the Use of Lounges before using one of these lounges.
On international routes, children under two years old will not be counted as a "companion" (children two years and older will be counted as a "companion").
Services are subject to change without prior notice.