Information

New International Flight Lounges Now Open at Haneda Airport Terminal 2 on March 29.
At Haneda Airport Terminal 2, ANA will be opening Japan's biggest international flight lounges in terms of both space and seating.
Their interiors are designed by the internationally renowned Japanese architect Kengo Kuma based on the concept of "Ichigo ichie" (treasure every encounter as if it were once in a lifetime). With their impressive architecture giving a real sense of Japanese tradition and design recalling a traditional Japanese garden, they serve as a worthy gateway to passengers departing from Japan. In addition, the ambient and artistic lighting imbues the whole of the lounges with a natural blue color. Take a moment to relax before departure and experience ANA's unique brand of Japanese hospitality.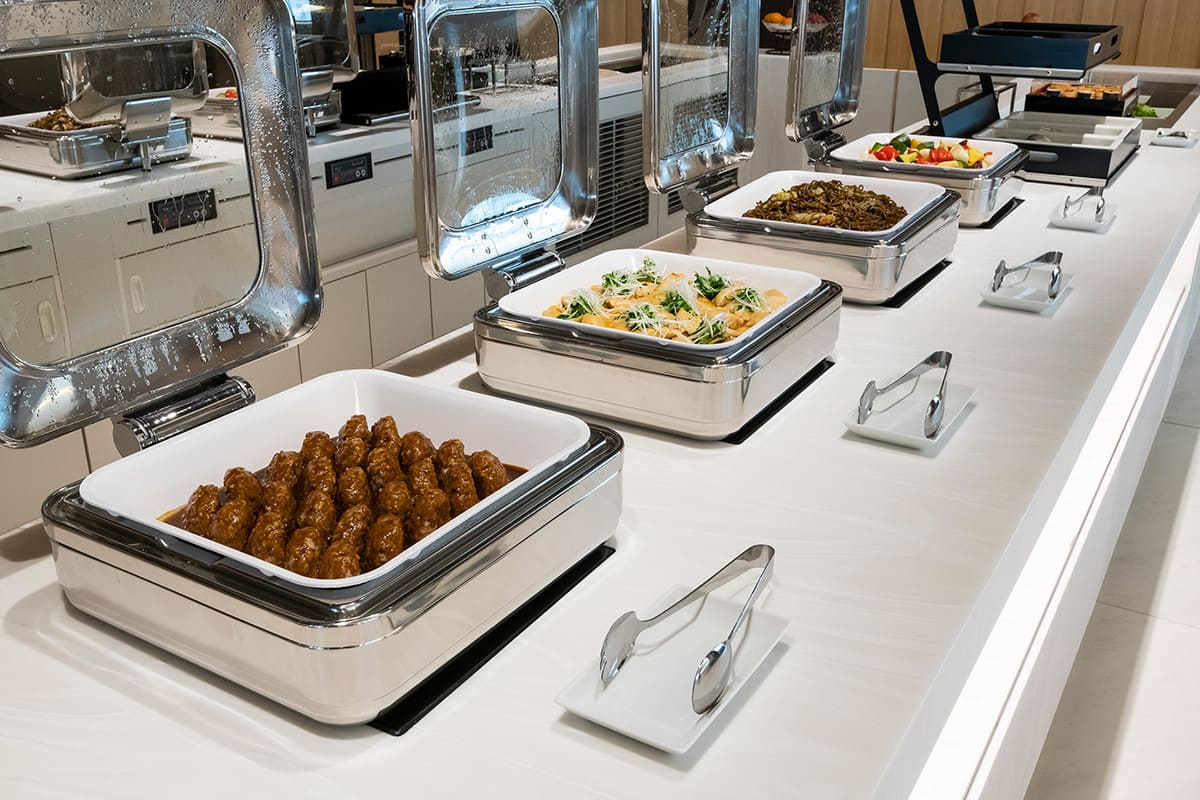 Photos are for illustrative purposes only.
You can also enjoy a wide variety of items in keeping with the time of day from our buffet lineup.
Additionally, you can get soba or udon dishes from the noodle bar.
Please kindly note that our menu lineups are subject to change due to countermeasures against the novel coronavirus (COVID-19).
This area contains boothed seating that affords customers privacy. A number of booths include spacious sofas that can even be used by two people at a time.
The playroom has a floor mat so that those of you with children can enjoy using the area with peace of mind.
Toilets

Multi-purpose Lavatories

Dining

Noodle Bar

Bar

Reclining

Playroom

Nursing Room

Smoking Area

Baggage Lockers

Shower

Business Corner

Photocopier/Fax Machine

Phone Call Area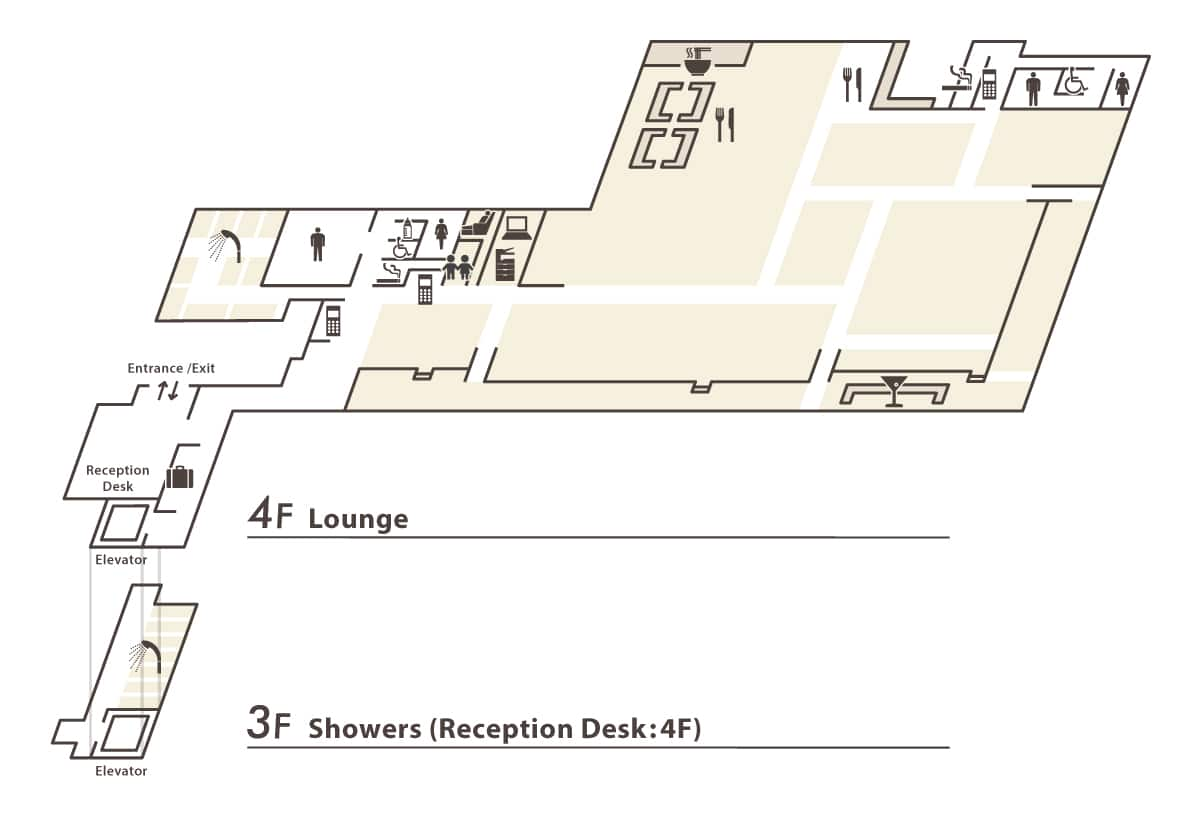 5:00 AM until departure of final flight of the day
BAR Counter
3:00 PM - 12:30 AM (scheduled)
Beyond immigration at Haneda Airport Terminal 2
Facilities and Service Details
Toilets, multi-purpose lavatories, showers, phone call area, photocopier/fax machine, baggage lockers, playroom, nursing room, diaper changing table, smoking area, food/drink service, newspapers, magazines, Wi-Fi service
Eligibility varies by both boarding class and member status.

Please check the Rules Regarding the Use of Lounges before using one of these lounges.
On international routes, children under two years old will not be counted as a "companion" (children two years and older will be counted as a "companion").
Services are subject to change without prior notice.