ANA PREMIUM ECONOMY SEAT
B787-8
Information is available here on ANA's Premium Economy seats on the B787-8.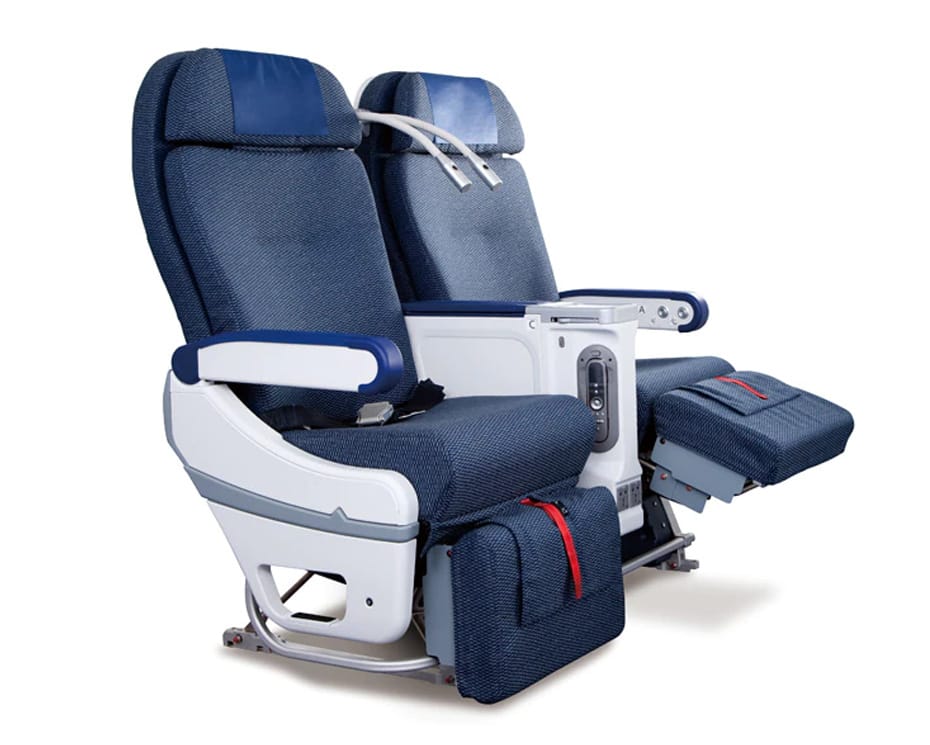 Enhanced comfort in Premium Economy. Relax in the wider seat,
This spacious seat boasts an array of functions to make your flight a comfortable one, including a legrest, footrest, universal power port, and USB port.
Aircraft and seat specifications are subject to change without prior notice.

Sample images.
Spacious 38-inch (Approx. 97cm) seat pitch
and 19.3-inch (Approx. 49cm) seat width

10.6-inch touch-panel LCD monitor (12.1-inch on first row), USB port

Adjustable personal light
See seat features by aircraft type